Tamil dictionary



India
Tamil தமிழ்
Dictionary அகராதி
Type a word & select a dictionary:
•Kapruka: Tamil-English & Sinhala-English (+ audio)
•Tamildict: Tamil-English dictionary & Tamil-German
•Tamicube: Tamil-English dictionary
•Goethe-Verlag: Tamil-English common phrases & illustrated vocabulary(+ audio)
•Tamil moli akarathi: Tamil dictionary by Kathiraiver Pillai (1928)
•Tamil lexicon: published by the University of Madras (1924-1936) + other version
•Tamil and English dictionary by Johann Philipp Fabricius (1972)
•Core vocabulary for Tamil by David McAlpin (1981)
•Anglo-Tamil dictionary by Peter Percival (1867)
•Comprehensive Tamil and English dictionaryof high and low Tamil by Miron Winslow (1862)
•English and Tamil dictionary by Joseph Knight & Levi Spaulding (1852)
•English and Tamil dictionary, Manuel lexikon for schools, by Joseph Knight, Levi Spaulding & Samuel Hutchings (1844)
•Phrasebook by P. Ramasawmy (1854)
•Classified collection of Tamil proverbs with translation into English, by Herman Jensen (1897)
•Tamil proverbswith their English translation, by Peter Percival (1874)
Tamil language
→Tamil keyboard to type a text with Tamil characters
•YouTube: Tamil alphabet (video)
•LearnTamil: Tamil course

•South Asia Language Resource Center: Tamil course (+ audio)
•University of Texas: Tamil script learners manual

•Penn Language Center: Tamil course

•alphabet: to write and recognize the Tamil characters
•Tamil Virtual Academy: Tamil handbooks for beginners & advanced learners

•Tamil among the classical languages of the world by Kulandai Swamy (2005)
•Word order in English and Tamil with orientation to translation by Rajendran Sankaravelayuthan (2008)

•studies about the Tamil language, by Jean-Luc Chevillard
•On Tamil poetical compositions and their "limbs", as described by Tamil grammarians, in Histoire, épistémologie, langage (2011)
•Tamil grammar self-taught by Martino de Zilva Wickremasinghe (1906) in Tamil & Latin characters
•Progressive grammar of common Tamil by Albert Henry Arden (1910)
•Larger grammar of the Tamil languagein both its dialects, by George Uglow Pope (1858)
•Grammar of the common dialect of the Tamul language, by Giuseppe Beschi, translated by George William Mahon (1848)
•Grammar of the Tamil Language by Charles Rhenius (1846)
•First Lessons in English and Tamul published by the Jaffna Book Society (1836): I & II
•Reference grammar of classical Tamil poetry by V. S. Rajam (150 bc - 6th ad)
• books about the Tamil language: Google books & Internet archive
News
•BBC: news in Tamil
Texts & Literature
•Lyrikline: poems in Tamil, with translation (+ audio)
•Bilingual discourse and cross-cultural fertilisation: Sanskrit and Tamil in medieval India, edited by Whitney Cox & Vincenzo Vergiani (2013)

•Early Tamil poetics between Nāṭyaśāstra and Rāgamālā by Herman Tieken
•Praising the king in Tamil during the Pallava period by Emmanuel Francis
•Words for worship: Tamil and Sanskrit in medieval temple inscriptions, by Leslie Orr
•Studies in Tamil literature and history by Ramachandra Dikshitar (1936)
•Tamil studies, or Essays on the history of the Tamil people, language, religion and literature, by Srinivasa Aiyangar (1914)
•A man called Bapu: Gandhi's story for children, in Tamil & in English
•The Naladiyār: classical Tamil, with translation into English by George Uglow Pope (1893)
•The "Sacred" Kurral of Tiruvalluva-Nāyanār: Tamil text, with translation into English & notes by George Uglow Pope (1886)
•Hero stone inscriptions in Tamil(450-650) by Appasamy Murugaiyan, in New dimensions in Tamil epigraphy (2012)

•Stèles funéraires en pays tamoul (2012)
•BibleGateway: Bible en Tamil, Easy to read version
•The New Testament in Tamil (1859)
•The Gospel according to St. Matthew in Tamil (1841)
•Book of Psalms in Tamil (1849) (Latin alphabet, phonetic)
•Translating scripture, language use, and protestant Tamil identity in postcolonial South India by Hephzibah Israel (2010)

•Some challenges for scholarship on Protestant translations of the Bible: the Tamil context, in Religion Compass (2010)
First article of the Universal Declaration of Human Rights
மனிதப் பிறிவியினர் சகலரும் சுதந்திரமாகவே பிறக்கின்றனர்
அவர்கள் மதிப்பிலும், உரிமைகளிலும் சமமானவர்கள், அவர்கள் நியாயத்தையும் மனச்சாட்சியையும் இயற்பண்பாகப் பெற்றவர்கள்.
அவர்கள் ஒருவருடனொருவர் சகோதர உணர்வுப் பாங்கில் நடந்துகொள்ளல் வேண்டும்.
•Universal Declaration of Human Rights: translation into Tamil (+ audio)
→First article in different languages
→Universal Declaration of Human Rights: bilingual text, in Tamil, English & other languages
India இந்திய
→India: maps, symbols, heritage & documents
→Malayalam & other Dravidian languages: Telugu - Kannada
→Sinhala language
Xavier Nègre © Lexilogos 2002-2021
Sours: https://www.lexilogos.com/english/tamil_dictionary.htm
English to Tamil Meaning :: which
Word Example from TV Shows
The best way to learn proper English is to read news report, and watch news on TV. Watching TV shows is a great way to learn casual English, slang words, understand culture reference and humor. If you have already watched these shows then you may recall the words used in the following dialogs.
Which he only did once.
The Big Bang Theory Season 10, Episode 24
- Thank you. - Which hard drive do I want?
The Big Bang Theory Season 1, Episode 16
Which way?!
Westworld Season 2, Episode 3
We don't know through WHICH entrance.
Sours: https://www.english-tamil.net/english-to-tamil-meaning-which
Definition of Tamil in English:
Tamil
Translate Tamil into Spanish
noun
1A member of a people inhabiting parts of southern India and Sri Lanka.

'Funds were raised for his defence not only in India but also by the Tamils in South Africa.'

'Many Tamils in Sri Lanka identify with this homeland, which runs along the shores of the Bay of Bengal in India.'
'Like many Tamils in northern Sri Lanka, his health was seriously affected by the country's protracted civil war.'
'Sri Lanka's Tamils have fought for decades to establish a homeland.'
'A special feature of the campaign was to expose the discrimination against Tamils in Sri Lanka.'
'In a country which has strong ties with India, these Tamils constitute the strongest link.'
'The conflict in Sri Lanka today is not between the Sinhalese and the Tamils, but between the Government and a rebel group.'
'I accept of course that the appellant and her family like many Tamils in the north of Sri Lanka have been affected by the conflict in Sri Lanka.'
'None of this is helped by the continuing ethnic conflict between the Sinhalese and the Tamils on the island.'
'The province is populated by the Sinhalese, Tamils and Muslims in roughly equal proportions.'
'A few Tamils, living and working in different Arab countries, shared their views through the web.'
'The Sinhalese are mainly Buddhists while the Tamils are mostly Hindus.'
'The use of the emergency laws will not be confined to Tamils.'
'Afterward, Tamils accused the government of holding up emergency shipments to western areas that they control.'
'The majority of Tamils live peacefully with other ethnic groups.'
'They have a very different language, and while the Sinhalas are mainly Buddhist, most Tamils come from a Hindu or Muslim background.'
'Meanwhile young Tamils were flocking to join the militant groups which were soon to benefit from military training in India on a massive scale.'
'The Tamils live amid the continuous destruction caused by the war.'

2A Dravidian language spoken by Tamils in southern India, Sri Lanka, and elsewhere. The language is more than 2,000 years old.

'While its history is shrouded, it set the stage for an outpouring of medieval poetry in Tamil, a Dravidian language.'

'Immigrants from the states of southern India speak regional languages like Tamil, Telegu, or Malayalam.'
'Though he is not familiar with Tamil language, he loves speaking in Tamil.'
''But spoken Tamil and written Tamil are almost like two different languages,' she laughs.'
'Children come to learn the languages of their ancestry - Telegu, Kannada, Tamil, Hindi and Sanskrit.'
'The thriller is also slated for release in at least two other languages - Tamil and Telugu.'
'The software is available in Hindi and regional languages including Tamil.'
'She speaks French, Spanish, Italian, English, Tamil, Telegu and Malayalam.'
'He abolished his predecessor's discrimination against the Tamils, for example by introducing Tamil as an official language next to Sinhalese.'
'Most Hindus in Malaysia speak Tamil, even if they are Gujarati or Telegu.'
'For him the agreement comes at an ideal moment as he is handling dual language movies in Tamil and Hindi.'
'The country's official languages are Sinhala and Tamil, but English is also spoken throughout Sri Lanka.'
'The actor says he is now able to speak in broken Tamil.'
'He is not a racialist, he can speak Tamil, and he knows the village scene and its characters well, and was not afraid to show his emotions.'
'However, most of the concerts are performed in languages other than Tamil.'
'Seeing that I was an Indian she took it for granted that I spoke Tamil.'
'We can speak and prepare documents in the local languages - Sinhala and Tamil.'
'Apart from his mother tongue, Tamil, he is able to understand and speak English.'
'In fact, one understands the literary value of Tamil only by learning more languages.'
'Radio stations rebroadcasted his Internet talks, and newspapers published his messages translated into Tamil.'
Pronunciation
Tamil
/ˈtaməl//ˈtæməl/
adjective
Relating to the Tamils or their language.

'To them she was known as 'Amma,' which means mother in the Tamil language.'

'All participants later took an oath to strive for the development of the Tamil language.'
'He argues that even after learning the entire Tamil alphabet one will be unable to pronounce some words and letters, unique to Tamil language.'
'He is sad that there are no efforts to translate Tamil works into other languages.'
'However, I consider myself to be Sinhalese, as I have no comprehension of the Tamil language or culture.'
'At the same time I wanted to show that Tamil films are not inferior to other language films in content and technical brilliance.'
'Since the topic cut across language barriers, the competition was split into English and Tamil categories.'
'What about the current controversy over 'erotic' poetry by Tamil women poets?'
'In spite of the restricted access to Tamil channels, the users were attracted by the additional facility of getting FM radio programmes.'
'He has come a long way in exploring Tamil culture.'
'Unanimous agreement from Tamil parties also was absent.'
'Can you see this process leading to more moderate Tamil voices emerging in the political system, very briefly, if you will?'
'These contests have been organised with a view to perpetuating the cultural consciousness of Tamil tradition and national heritage.'
'For about five decades, he had been the uncrowned monarch of Tamil film music, working with all the leading music directors and lyricists.'
'The discussion centred on characterisation in Tamil films.'
'A doyen of modern Tamil drama assures that teachers, by learning theatre art, can make academic activities enchanting.'
'There is also some real good news for Tamil movie buffs.'
'At a time when classical music is turning its attention to the usage of original Tamil songs and lyrics, it is only natural for the world of dance to follow suit.'
'A few months ago, he organised a conference of Tamil scholars.'
'Stating that the Confederation had adopted its own flag and Tamil anthem, he said there was a need for the Tamils across the world to rally behind it.'
Pronunciation
Tamil
/ˈtaməl//ˈtæməl/
Origin
Sours: https://www.lexico.com/en/definition/tamil
English to Tamil Meaning :: in which
Adjective(1) (of a person) present at one's home or office.(2) fashionable.(3) (of the ball in tennis and similar games) landing within the designated playing area.
Adverb(1) expressing movement with the result that someone or something becomes enclosed or surrounded by something else.(2) expressing the situation of being enclosed or surrounded by something.(3) expressing arrival at a destination.(4) (of the tide) rising or at its highest level.(5) (of an infielder or outfielder) playing closer to home plate than usual.
Preposition(1) expressing the situation of something that is or appears to be enclosed or surrounded by something else.(2) expressing a period of time during which an event takes place or a situation remains the case.(3) expressing the length of time before a future event is expected to take place.(4) (often followed by a noun without a determiner) expressing a state or condition.(5) expressing inclusion or involvement.(6) indicating someone's occupation or profession.(7) indicating the language or medium used.(8) as an integral part of (an activity).
Noun(1) a position of influence.
Prefix(1) (added to adjectives) not.(2) (added to nouns) without; lacking.(3) in; into; toward; within.
Suffix(1) forming names of organic compounds, pharmaceutical products, proteins, etc..(2) denoting a gathering of people having a common purpose, typically as a form of protest.
(1) He had become vulnerable to pitches in on his hands and started developing bad habits.(2) As you can see, I held my finish and barely looked up even as the ball went in .(3) he'll be here in a few days(4) Staying in on a day like this is criminal.(5) That marriage contract said that in ten years, both of us could divorce and not have anything to do with each other.(6) I was the one who didn't want to get too serious, so I was surprised when he asked me to move in with him.(7) I haven't seen you in years(8) I'll see you in a week's time(9) She turned to the government for help and they found her an apartment for her to live in .(10) in Knock(11) While lacking in merit as a decision-maker, he was extremely adroit in working the congressional funding process.(12) The phone line for the office was put in on time and later today I am hoping to set up my internet connection.(13) it's in a box(14) Never soak brushes in water, commercial cleaners or even paint.(15) the classes are run in association with the university(16) Tessa will start school in three and a half years.
English to Tamil Dictionary: in which
Meaning and definitions of in which, translation in Tamil language for in which with similar and opposite words. Also find spoken pronunciation of in which in Tamil and in English language.
Tags for the entry 'in which'
What in which means in Tamil, in which meaning in Tamil, in which definition, examples and pronunciation of in which in Tamil language.
Sours: https://www.english-tamil.net/english-to-tamil-meaning-in-which
Tamil in which meaning
Vocabulary & Quizzes
Vocabulary & Quizzes
Try our vocabulary lists and quizzes.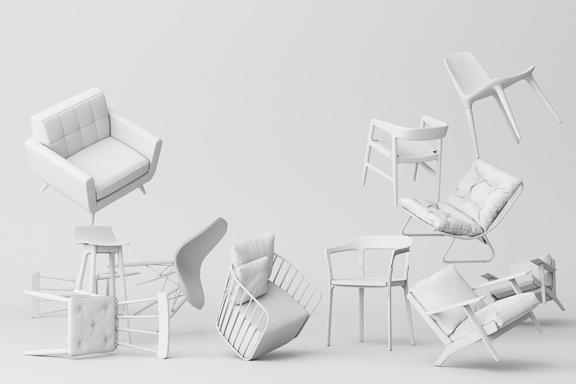 Furniture
This list includes various names of furniture which we use in our house.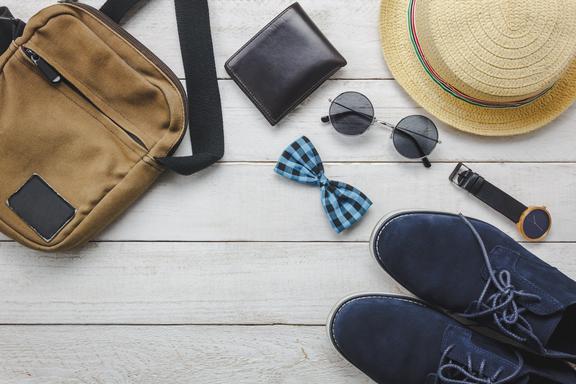 Accessories
List of items that are usually not essentials but helps add a decorative effect to our clothing.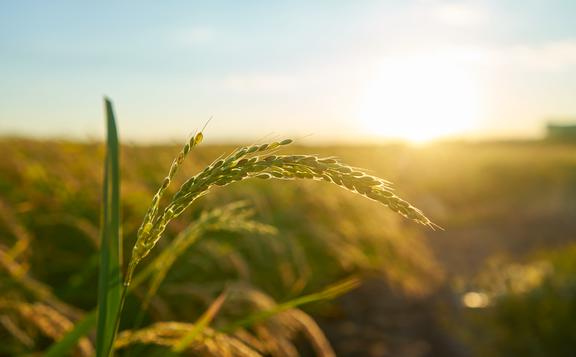 Agriculture
This list includes words that are related to agriculture, cultivation and livestock. Can you name them?
We provide a facility to save words in lists.
Basic Word Lists
Custom Word Lists
You can create your own lists to words based on topics.
Login/Register
To manage lists, a member account is necessary.
Social Sign-in

Member Account.
---
Social Sign-in

Member Account.
---
Sours: https://www.shabdkosh.com/dictionary/english-tamil/which/which-meaning-in-tamil
AUXILIARY VERBS - SPOKEN ENGLISH IN TAMIL - SPOKEN ENGLISH THROUGH TAMIL
Tamil
[ tam-uhl, tuhm-, tah-muhl ]
/ ˈtæm əl, ˈtʌm-, ˈtɑ məl /
---
noun,pluralTam·ils, (especially collectively) Tam·il.
a member of a people of Dravidian stock of S India and Sri Lanka.
the Dravidian language of the Tamils, spoken in India principally in Tamil Nadu state and in Sri Lanka on the N and E coasts.
adjective
of or relating to the Tamils or their language.
QUIZ
DECODE THIS QUIZ ON UNTRANSLATABLE WORDS
Give these words new meaning by adding them to your lexical repertoire and proving that untranslatable words translate pretty well to your vocab.
Question 1 of 10
Fill in the blank: If you forget someone's name, the Scots call this a ...
Words nearby Tamil
tameable, tameless, Tamerlane, Tameside, Tamiflu, Tamil, Tamil Eelam, Tamil Nadu, Tamil Tigers, tamis, Tamm
Dictionary.com Unabridged Based on the Random House Unabridged Dictionary, © Random House, Inc. 2021
HOMEWORK HELP
What does Tamil mean?
Tamil is the name for a person of a Dravidian culture group that is located primarily in Southern India and northeastern Sri Lanka.
Tamil is also the name of the language spoken by Tamils.
Tamils, like all Dravidian peoples, are aboriginal to Southern India and Sri Lanka. That is, Dravidian peoples are the earliest known inhabitants of that geographic area.
Today, most of the world's Tamils live in the southeastern Indian state of Tamil Nadu and northern part of the country of Sri Lanka, although many Tamils live around the world.
Why is Tamil important?
The majority of Tamils live in what is now Tamil Nadu, an Indian state that has throughout history been ruled by various dynasties, chieftains, kings, the British, and finally the modern country of India. The second largest group of Tamils live in nearby Sri Lanka, who are divided between the Tamils who traveled there many centuries ago and the Tamils who arrived more recently as British plantation laborers.
Tamil history goes back over 2,000 years. For all that time, the Tamil people have retained their cultural identity and still mostly live in the same geographic area they always have.
This can be seen in Tamil art and architecture, which is often elaborate and impressive. Art of the Tamils was closely linked to the dynasties that ruled over them and changed as one group ceded power to another. Tamil political leaders wanted to demonstrate their power and wealth, so they spent a lot of money building magnificent temples and funding artists and musicians.
Tamil folk music and dance is another important aspect of their culture and is prominent during their many harvest festivals.
Did you know ... ?
The Tamil language is the oldest literary Dravidian language, with the first written records coming from around the year 100, meaning the spoken language could even be much older. Today, Tamil is among the most widely spoken languages in the world.
What are real-life examples of Tamil?
This video shows an Indian newscast about the Tamil Pongal festival:
Tamils are very proud of their culture and heritage.
What other words are related to Tamil?
Quiz yourself!
Tamil is the name of group of people who mostly live in:
A. Southern China
B. Northern Singapore
C. Southern India
D. Malaysia
How to use Tamil in a sentence
At a time when India is dealing with a deadly second wave of Covid-19, a businessman from the southern state of Tamil Nadu booked a chartered flight for two hours to tie the knot mid-air and avoid gathering restrictions.

A "joy ride" that turned out to be a mid-air wedding and flouted all Covid restrictions in India|Niharika Sharma|May 25, 2021|Quartz

Among them is Nawaj Sharif, 19, from West Bengal's Malda town, who used to work as a tailor in the textile hub of Tirupur in Tamil Nadu.

For Indians living on the margins, the fear of a lockdown is greater than that of Covid-19|Vijayta Lalwani|April 13, 2021|Quartz

Consider the amount of revenue the state of Tamil Nadu receives via sand mining, an industry estimated to generate nearly $3 billion a year.

Why India Needs a Blood Sand Awakening|Tracy Moran|February 1, 2021|Ozy

For the first time, a Tamil poet will be able to tap her followers worldwide to launch a new collection.

The web must change its business model if it wants to become truly global and multilingual|matthewheimer|December 21, 2020|Fortune
Shankar comes from a traditional family of Devanga weavers in Villupuram, a district in the southern state of Tamil Nadu.

How a Wasteland Shrub Is Becoming the Next Big Thing in Fashion|Daniel Malloy|August 28, 2020|Ozy

Prabhakaran had come to personify the movement, and his end, so wretched, became the emblem of Tamil defeat and Sinhalese triumph.

Mahinda Rajapaksa and Sri Lanka's Reign of Terror|Kapil Komireddi|November 15, 2013|DAILY BEAST

The former Tamil bastions in the north and east continue to be exposed to arbitrary violence by Sri Lankan authorities.

Mahinda Rajapaksa and Sri Lanka's Reign of Terror|Kapil Komireddi|November 15, 2013|DAILY BEAST

Earlier this year, I spoke to a Sri Lankan lawyer who has helped Tamil families flee the island.

Mahinda Rajapaksa and Sri Lanka's Reign of Terror|Kapil Komireddi|November 15, 2013|DAILY BEAST

Months after the Kumbakonam tragedy, a far greater one slammed into the Tamil Nadu coast: the tsunami of December 2004.

India's Most Dangerous Meal: The Poisoned-Lunch Disaster|Dilip D'Souza|July 18, 2013|DAILY BEAST

Following the Kumbakonam deaths, the Tamil Nadu government banned thatched roofs, and the schools were now building concrete ones.

India's Most Dangerous Meal: The Poisoned-Lunch Disaster|Dilip D'Souza|July 18, 2013|DAILY BEAST

Will ye present your belts and weapons to the Great Tamil as a peace offering?

The Strand Magazine, Volume V, Issue 26, February 1893|Various

The Great Tamil would know why ye dared to land upon his sacred shores?

The Strand Magazine, Volume V, Issue 26, February 1893|Various

"The Great Tamil commands his prisoners to appear before him again," he cried.

The Strand Magazine, Volume V, Issue 26, February 1893|Various

The words had scarcely passed his lips when Denviers rushed forward and snatched the mask from the Tamil sitting there!

The Strand Magazine, Volume V, Issue 26, February 1893|Various

She was extremely intelligent, and spoke Tamil such as one reads in books set for examination.

Lotus Buds|Amy Carmichael
British Dictionary definitions for Tamil
---
noun
plural-ilsor-ila member of a mixed Dravidian and Caucasoid people of S India and Sri Lanka
the language of this people: the state language of Tamil Nadu, also spoken in Sri Lanka and elsewhere, belonging to the Dravidian family of languages
adjective
of or relating to this people or their language
Collins English Dictionary - Complete & Unabridged 2012 Digital Edition © William Collins Sons & Co. Ltd. 1979, 1986 © HarperCollins Publishers 1998, 2000, 2003, 2005, 2006, 2007, 2009, 2012
Sours: https://www.dictionary.com/browse/tamil
Now discussing:
The movements became sweeping, more energetic. Wet sponges tightly pressed to the penis, pleasantly slide along its instrument. - Imagine that he is my girl in you. - his bewitching voice sounded from somewhere. - And now, as it were, sit on it, as if let it in, feel its elasticity, its power, its strength.
379
380
381
382
383