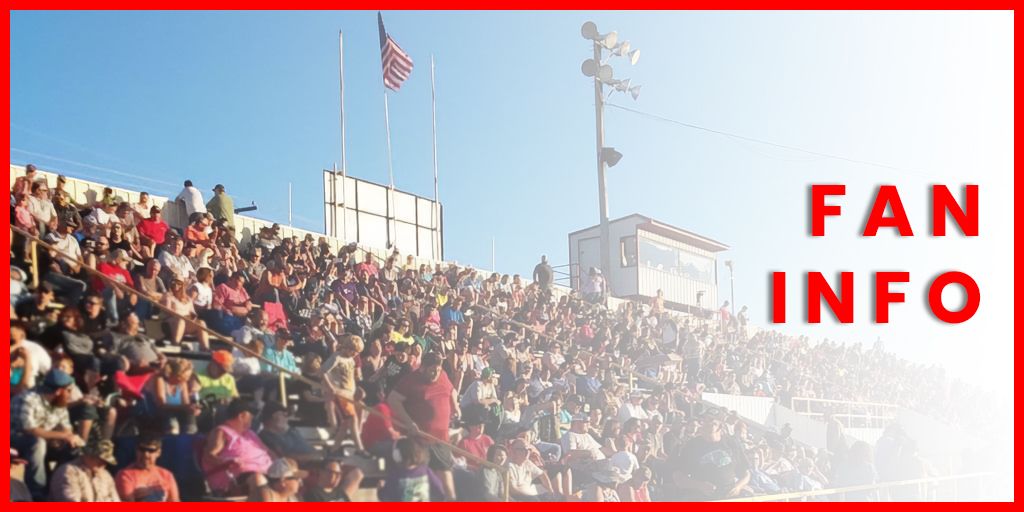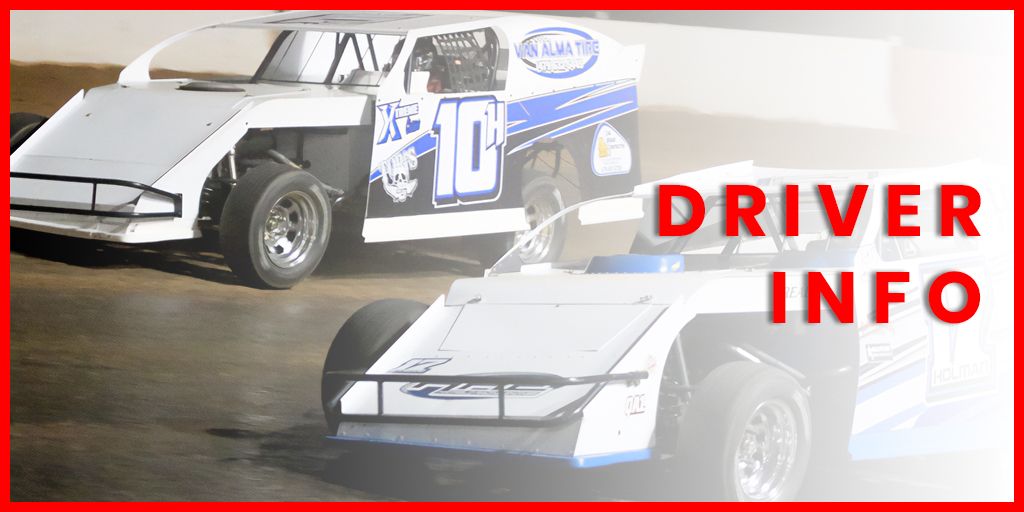 ‹‹Latest Results››
---
USRA Modifieds
10/9/2021
| Pos | Driver | Car |
| --- | --- | --- |
| 1 | Mike Hansen | 12H |
| 2 | Brent Holman | 17 |
| 3 | Trevor Hughes | 712 |
| 4 | Randy Henson | 10H |
| 5 | Lance Robins | 33X |
USRA B-Mods
10/9/2021
| Pos | Driver | Car |
| --- | --- | --- |
| 1 | Kevin Guinn | 788 |
| 2 | Dan Culp | 45 |
| 3 | Devin Barker | D97 |
| 4 | Ty Evans | 5E |
| 5 | Jeremy Vaughn | 8J |
ASCS Sprint Cars
10/9/2021
| Pos | Driver | Car |
| --- | --- | --- |
| 1 | Roger Crockett | 11 |
| 2 | Garet Williamson | 24 |
| 3 | Brandon Anderson | 55B |
| 4 | Kyle Clark | 9$ |
| 5 | Jeremy Campbell | 10C |
P & G Roofing and Construction USRA Factory Stocks
10/9/2021
| Pos | Driver | Car |
| --- | --- | --- |
| 1 | Tate Abernathy | 4T |
| 2 | Rocky Cox | 2020 |
| 3 | Rick Edgerton | 27 |
| 4 | Hector Warnick | 0 |
| 5 | Jaymee McGarrah | 15J |
USRA Modifieds
10/2/2021
| Pos | Driver | Car |
| --- | --- | --- |
| 1 | Jason Hughes | 12H |
| 2 | Brian Williams | 26 |
| 3 | Brent Holman | 17 |
| 4 | Lonnie Robins | 33 |
| 5 | Johnny Bone, | 12 |
USRA B-Mods
10/2/2021
| Pos | Driver | Car |
| --- | --- | --- |
| 1 | Tye Hollingsworth | 53H |
| 2 | Jacob Campbell | 99 |
| 3 | Dalton Ragsdale | 22 |
| 4 | Kevin Guinn | 788 |
| 5 | Cody King | 510 |
P & G Roofing and Construction USRA Factory Stocks
10/2/2021
| Pos | Driver | Car |
| --- | --- | --- |
| 1 | Ty Abernathy | 4A |
| 2 | Chad Abernathy | 4 |
| 3 | Tommy Woody | 11X |
| 4 | Marshall Penson | 1P |
| 5 | O'Riley Hettinger | 03 |
USRA Stock Cars
10/2/2021
| Pos | Driver | Car |
| --- | --- | --- |
| 1 | Denver Lee | 03 |
| 2 | Isaac Bryant | 8 |
| 3 | Wesley Bourne | 5 |
| 4 | Jaymee McGarrah | 15J |
| 5 | Tandy Sullivan | 1S |
USRA Modifieds
9/25/2021
| Pos | Driver | Car |
| --- | --- | --- |
| 1 | Jake Davis | 7D |
| 2 | Johnny Bone, | 12 |
| 3 | Mike Hansen | 12H |
| 4 | Robby Hines | 57 |
| 5 | Brent Holman | 17 |
USRA B-Mods
9/25/2021
| Pos | Driver | Car |
| --- | --- | --- |
| 1 | Dalton Ragsdale | 22 |
| 2 | Kevin Guinn | 788 |
| 3 | Neil Johnston | 17 |
| 4 | H Palmer | X15 |
| 5 | Devin Barker | D97 |
P & G Roofing and Construction USRA Factory Stocks
9/25/2021
| Pos | Driver | Car |
| --- | --- | --- |
| 1 | Tate Abernathy | 4T |
| 2 | Tommy Woody | 11X |
| 3 | Jim Philpot | 25 |
| 4 | Hector Warnick | 0 |
| 5 | Riles Bonewell | 92 |
USRA Stock Cars
9/25/2021
| Pos | Driver | Car |
| --- | --- | --- |
| 1 | Wesley Bourne | 5 |
| 2 | Andrew Martinez | 54 |
| 3 | Steve Holzkamper | 40 |
| 4 | Denver Lee | 03 |
| 5 | Mike Wiseman | DT1 |
See More Results
‹‹Current Points››
---
USRA Modifieds
As of 10/9/2021
| Pos | Driver | Total |
| --- | --- | --- |
| 1 | Brent Holman | 1050 |
| 2 | Jake Davis | 1035 |
| 3 | Lonnie Robins | 868 |
| 4 | JOSHUA HARNEY | 818 |
| 5 | Johnny Bone, Jr | 806 |
USRA B-Mods
As of 10/9/2021
| Pos | Driver | Total |
| --- | --- | --- |
| 1 | Neil Johnston | 1065 |
| 2 | Cody King | 1061 |
| 3 | Devin Barker | 996 |
| 4 | Kevin Guinn | 980 |
| 5 | Ryan Adams | 887 |
Dirt Late Models
As of 6/12/2021
| Pos | Driver | Total |
| --- | --- | --- |
| 1 | Mitch Keeter | 100 |
| 2 | Cole Wells | 95 |
| 3 | Kylan Garner | 91 |
| 4 | Jim Body | 87 |
| 5 | Jimmy Body, III | 84 |
Mini-Stocks
As of 4/30/2021
| Pos | Driver | Total |
| --- | --- | --- |
| 1 | Chris Brock | 0 |
| 2 | brett webb | 0 |
| 3 | Shawn Meeker | 0 |
| 4 | Jordan Thomas | 0 |
| 5 | Jeff Whittaker | 0 |
Grand Nationals
As of 5/1/2021
| Pos | Driver | Total |
| --- | --- | --- |
| 1 | Jason Sperry | 0 |
| 2 | Dylan Davlin | 0 |
| 3 | Johnny Coats | 0 |
| 4 | TIM WEAVER | 0 |
| 5 | Gean Davlin | 0 |
Front Wheel Drives
As of 4/30/2021
| Pos | Driver | Total |
| --- | --- | --- |
| 1 | John Willard | 0 |
| 2 | Chris Perkins | 0 |
| 3 | Cody Bailey | 0 |
| 4 | Kallin Stokes | 0 |
| 5 | Scott Stokes | 0 |
Economy/360 Modifieds
As of 4/30/2021
| Pos | Driver | Total |
| --- | --- | --- |
| 1 | Kyle Ledford | 0 |
| 2 | Neil Johnston | 0 |
| 3 | Ty Evans | 0 |
| 4 | Casey Willson | 0 |
| 5 | Weston Holman | 0 |
P & G Roofing and Construction USRA Factory Stocks
As of 10/9/2021
| Pos | Driver | Total |
| --- | --- | --- |
| 1 | Chad Abernathy | 1117 |
| 2 | Ty Abernathy | 1004 |
| 3 | Tommy Woody | 891 |
| 4 | Hector Warnick | 879 |
| 5 | Tate Abernathy | 857 |
USRA Stock Cars
As of 10/2/2021
| Pos | Driver | Total |
| --- | --- | --- |
| 1 | Wesley Bourne | 832 |
| 2 | Robert Southerland | 631 |
| 3 | Denver Lee | 623 |
| 4 | Jaymee McGarrah | 517 |
| 5 | David Church | 451 |
See Full Points

The Mighty Tri-State Speedway held its first race in May of 1971. The famous track in Pocola, OK has been in operation
every year since. The high-banked big 3/8ths mile dirt facility races stock cars and modifieds weekly with
special shows for late models and sprint cars.
The Mighty Tri-State Speedway held its first race in May of 1971. The famous track in Pocola, OK has been in operation every year since. The high-banked big 3/8ths mile dirt facility races stock cars and modifieds weekly with special shows for late models and sprint cars.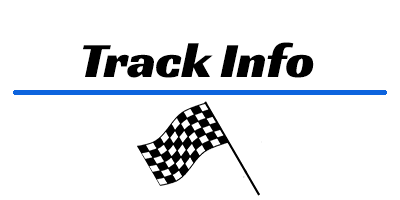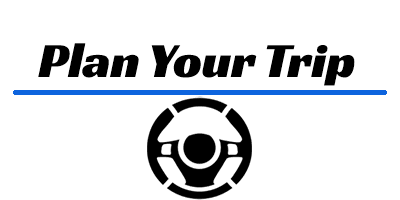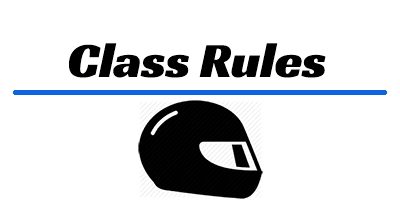 Sours: https://www.tri-statespeedway.com/
State Fair Speedway through the years - Photo Gallery
NewsOK: Oklahoma City News, Sports, Weather & Entertainment
Sours: https://oklahoman.com/gallery/600127/state-fair-speedway-through-the-years
DirtonDirt.com
Mar 20
Crawford County Speedway (Van Buren, AR)
$750
Dustin Allen
Mar 26
Thunderbird Speedway (Muskogee, OK)
$750
Joe Godsey
Mar 27
Thunderbird Speedway (Muskogee, OK)
$2,000
Jacob Magee
Apr 3
Enid Speedway (Enid, OK)
$750
Kip Hughes
Apr 10
81 Speedway (Park City, KS)
$750
Josh Leonard
Apr 17
Monarch Motor Speedway (Wichita Falls, TX)
$750
rained out
May 1
Enid Speedway (Enid, OK)
$750
Kip Hughes
May 8
81 Speedway (Park City, KS)
$750
Delbert Smith
May 14
West Texas Raceway (Lubbock, TX)
$2,000
Zach Nickell
May 15
Route 66 Motor Speedway (Amarillo, TX)
$2,000
Colton Horner
May 22
Oklahoma Sports Park (Ada, OK)
$750
rained out
Jun 4
Tulsa Speedway (Tulsa, OK)
$750
rained out
Jun 12
Belleville High Banks (Belleville, KS)
$1,000
A.J. Brochu
Jun 18
Monarch Motor Speedway (Wichita Falls, TX)
$750
Kip Hughes
Jun 19
Oklahoma Sports Park (Ada, OK)
$750
Kip Hughes
Jun 26
Enid Speedway (Enid, OK)
$750
reset for Jul 24
Jul 9
Boyd Raceway (Boyd, TX)
$1,000
Cody Leonard
Jul 10
Abilene Speedway (Abilene, TX)
$1,000
Dean Abbey
Jul 16
Kansas State Fairgrounds (Hutchinson, KS)
$600
Dusty Leonard
Jul 17
Kansas State Fairgrounds (Hutchinson, KS)
$1,500
Kip Hughes
Aug 7
Enid Speedway (Enid, OK)
$750
Dustin Allen
Aug 14
Oklahoma Sports Park (Ada, OK)
$750
Kip Hughes
Aug 27
Tulsa Speedway (Tulsa, OK)
$750
Dustin Allen
Aug 28
81 Speedway (Park City, KS)
$750
Dusty Leonard
Sep 11
Enid Speedway (Enid, OK)
$750
Kip Hughes
Sep 24
Thunderbird Speedway (Muskogee, OK)
$750
Kip Hughes
Sep 25
Crawford County Speedway (Van Buren, AR)
$750
Eddie Martin
Oct 2
Enid Speedway (Enid, OK)
$750
Hayden Ross
Oct 8
Thunderbird Speedway (Muskogee, OK)
$1,000
Dustin Allen
Oct 9
Thunderbird Speedway (Muskogee, OK)
$1,000
Dustin Allen
Sours: https://www.dirtondirt.com/schedule.php?division=118
Antiques Etc.
"THE FUN PLACE TO RACE"
Southern Oklahoma Speedway in Ardmore, Oklahoma is a semi-banked oval, 3/8 mile clay track. The dirt track offers 5 different race classes including: Hobby Stock (Factory Stock), IMCA-Stock Cars, Eco Limited Mods, IMCA Sport Mods and USRA Modifieds. This is the Saturday night hang-out for some of the fastes competitors in the area! Bring the entire family and support your favorite drivers!
Schedule of events, special admission pricing, and registration can be found on the website.
Admission Fees
ADMISSION FEES
GRANDSTANDS:
Adult $12
Seniors $8
Kids 6-12 $8
Under 5 Free
PIT PASS:
Ages 6 & up $30
Kids 5 & under FREE
*Note: Admission prices may not apply to special events.
Directions
I-35 to exit 29, east on Hwy 70 approx. 0.7 miles, then south on Hwy 77 approx. 2 mile
Explore Nearby
Visit Ardmore, Oklahoma, OK

Antiques Etc. is one of southern Oklahoma's largest and oldest antique malls. Antiques Etc. has been recognized by Oklahoma Today Magazine as one of Oklahoma's 'great finds' and that it is. Established in 1995, Antiques Etc. is conveniently...

4.4 miles from Southern Oklahoma Speedway

See Details

Visit Ardmore, Oklahoma, OK

The Stag is a fashion boutique located in the historic Depot District of Ardmore, Oklahoma. They offer everything from men's, women's and children's clothing to gourmet snacks, plants, home decor and other gifts! Some of the more prominent brands...

4.4 miles from Southern Oklahoma Speedway

See Details

Visit Ardmore, Oklahoma, OK

Explore Historical Treasures at the Greater Southwest Historical Museum. Located inside the old Ardmore National Guard Armory built in 1936 by the WPA, the Greater Southwest Historical Museum tells the captivating history and culture of...

4.6 miles from Southern Oklahoma Speedway

See Details
Sours: https://chickasawcountry.com/family-attractions/southern-oklahoma-speedway
Oklahoma dirt racing in
Finding fear, family and fun in the red dirt race tracks of Oklahoma
NASCAR drivers are made, not born. They start driving as early as age six. They learn their craft just like any other kid who might be bouncing a basketball; mentored and nurtured by parents. The best are made in the dirt, and the best racing dirt in the world might be Oklahoma's red clay.
I hadn't been to a dirt race track since the early 1980s. One summer in the 80s I worked for my brother Jim in Dallas, Texas, putting in fire alarm and professional sound systems. Jim is a workaholic and always has been, so imagine my surprise when one day after work he eagerly shouted, "We're going racing" and drove us to a dirt track where we met Lealand McSpadden, a legend among sprint car drivers. I spent the next couple weeks running around Texas and Oklahoma with him and his pit crew. It was a joy to be around him and his team.
So, I was excited about going back to the dirt the third weekend in March. Jim announced that it was the start of the racing season; on my trip to work for his company in Dallas we would be spending the weekend in Oklahoma watching dirt track racing again.
Our destination was the I-44 Riverside Speedway, a one-fifth mile dirt track at the southern edge of Oklahoma City. I didn't realize it, but I was heading to a hometown reunion. The buzz at I-44 was that Christopher Bell, who is currently in NASCAR and is getting press as a young dynamo, was returning to his home track.
Bell started racing at I-44 Riverside Speedway when he was six years old. He is unlike most other drivers at I-44 in that he is a first-generation racer. His dad was a high school basketball coach, and one of his players raced micro sprints. Bell went to the races with that player's family and fell in love with the cars when he was only two or three years old. He started racing at six. While other kids were playing in the dirt, Bell was driving in it. He carries himself well off the track, and when he's on it, he looks like this is what he was born to do.
One of the first things I noticed about the track was that beautiful red clay particular to parts of Okie country. I remembered it from the previous trip. I was standing alongside a track in Lawton, Oklahoma, watching Lealand (we were on a first name basis by then) warmup along with another race fan. Our heads were turning from side to side as our racers passed by on the track. I was looking left, then turning to the right as my guy went by, and so was he. This occurred one, two, three times, but on the third time when my head turned right, the man standing next to me was gone. I looked up at the track to see people waving wildly and running toward me. I wondered what they were all excited about and then I looked down. The man that had been standing next to me was lying on the ground, a big clump of red clay mashed into his forehead, which was spewing blood. I didn't waste any time getting the hell out of there.
The cars that race at I-44 are midgets and micros. Midgets are like sprint cars but with smaller four-cylinder engines. They normally race without wings. Micros are smaller yet. They typically feature a 600cc motorcycle engine and are chain-driven.
All are "open wheel," meaning the cars don't have fenders. Drivers in open wheel racing don't purposefully bang into each other. If cars make contact, bad things happen. At best, a car spins out and is forced to the back of the pack on a restart. At worst, cars are sent flying and tumbling down the track in what look like the most horrific crashes that potentially involve death and highlights on ESPN.
There are dirt tracks all over the United States. No two dirt tracks are the same. There are one-fifth mile tracks and quarter-mile tracks. Some are flat. Some are banked on the corners; some are banked all the way around. Some are egg-shaped. Some are shaped like a paperclip with long straightaways and narrow corners. I-44 is a banked oval.
But it's not just the track shape and size that make it unique. Dirt varies across the nation. Oklahoma's red dirt is particularly sticky and especially good for racing. The red dirt at I-44 was brought in by owner Mark Banister, taken from a construction site specifically to build a track because I-44 is next to a river where the soil is naturally sandy and bad for racing.
I caught up Mark and Gloria Banister before the drivers' meetings. Mark reminds me of Sam Shepherd - a big handlebar mustache, a deep voice, and a quirky sense of humor. He starts his racing story by telling me that his father knew Ben Hurr and how he started out racing chariots back in the day, then laughs and tells me he was in the first professional Go-Kart race in 1976 in Barnesville, Georgia. I-44 was built because he saw a need for a racetrack for the "little cars" (midgets and micros) in Oklahoma City and got lucky in that there was a shopping center being built a few miles away that required dirt removal. Viola. Red dirt for racing.
Before the races started, I had time to chat with a few other luminaries. I begin with 14-year old Hank Davis. Hank started racing when he was seven years old after bugging his father about it for two years. He is a third-generation racer. His car at seven was near the equivalent of a go-kart. As he got older, the cars got faster; the engines more powerful.
I ask him what he saw as "his path toward adulthood." He says he wants to race. "If I have to do something else I will, but I want to try to do this."
I ask him when the last time he's heard about dirt track racing on ESPN.
"Last year in August."
"What did they talk about?"
"That guy that raced in Kansas that got killed."
"So somebody has to die to be covered by ESPN."
I point out that there is a huge discussion around football because parents are afraid that their kids playing football might get a concussion.
"That's part of stuff," he says. In other words, life is a risk that everyone takes.
I talk to his father, Sherman. I ask him about his family history and racing. He tells me about his uncles, how he got into racing, and how Hank bugged him to the point he finally bought a "cheap, old car" for Hank to drive. By the second year, Hank was "better than the car," and things progressed from there. I ask Sherman about media coverage, and he wishes there was more so that more money would come into the sport so more people could afford to participate.
I tell Sherman about my youngest son, who at age 19 has yet to get his driver's license.
"The most terrifying thing I ever did as a parent was to put my kids into vehicles and you did it when your son was seven," I say. "People might think you're crazy or at the least a bad father."
It is at this point that Sherman gets excited.
"You can play football and get concussions on any play. You can tear up your knee playing basketball, or get hit in the face playing baseball. You can get banged up doing this, but you're way more safe than any other sport."
Sherman explains that he's no different than other parents, although he recognizes people might see it differently.
"This is his football, his baseball," Sherman says of his son. "If I put him on a football field and they tell him he has to quit because he has concussions, that's okay, because it's a 'school sport.' This [racing] is not a 'school function,' so you're looked at a little different."
I talk to Doug McCune, whom I met the previous day. I give him endless crap about "being old" because at 57, Doug is the oldest person out here still racing. He started when he was 12. After 45 years of racing, I ask him why he still does it.
"I know nothing else," he says, "I can't talk 'stick and ball' sports," I'm very one dimensional," I ask McCune if he knows what a fullback trap is and I get a blank stare.
When I find him, he is talking to Michelle Decker. They got tangled up the previous night. Decker put McCune into the wall and is there to "own it," as she says. They are hugging when I arrive. I talk to Decker about her history, but I have to ask her about being a woman driver. Her initial answer is a little cliche.
"These cars don't know if you're male or female," but Decker makes a good point when she says, "when I put my helmet on, there's no gender on the race track."
Decker introduces me to Shannon McQueen. She's from California. Her young experience is different in that her father raced drag boats. Her mother happened to see a TV show in the 80s featuring midgets and thought it'd be cool if her daughter got involved in that, although McQueen wonders now if her mother would have ever done it, given where McQueen is today.
"Why?" I ask.
"It's a dangerous sport," McQueen responds.
McQueen is unique in that she is both a car owner and driver. Decker is her driver at I-44. I ask her about being a female in what is perceived as a male's world. She rattles off a list of "female firsts" that go with her name, although she is quick to point out that Kara Hendricks would have owned those "firsts" had she not gotten killed in a 1991 crash at El Cajon Speedway in California.
She echoes Decker's earlier response about being a woman driver, "When you put that helmet on, the fans don't know if you're a male or a female."
McQueen is nearly 40, and while she's still driving, she can see herself transition fully to an owner in the next few years. She acknowledges that she will always be involved in racing.
"I don't know what to do. I've done it [racing] since I was six years old."
It takes only a short time talking to these people to discover that they are a close-knit community - a family. Like most families, they would do anything for each other, but they are competitive as hell. McQueen said that crews would assist each other with cars, even going so far as giving another crew spare parts if it were required to get their car back on the track.
"I don't want you to sit here [in the pit area] because you couldn't get your car back together," McQueen says. "I want to beat you on the race track. If I have to help you get your car together, I will".
McQueen, Decker, and Davis all comment about how racing made their own families closer. McQueen talks about how racing is a family sport. Their family vacations were 30 weekends out of the year going to races, not going to Disney World.
"I remember when I was young, both of my parents got laid off, but we never stopped racing," McQueen says.
Sponsors and friends helped keep them going. It made her competitive. It made her get good grades, as her parents demanded grades for racing.
Her comment, "You spend 25-30 weekends a year in a pickup truck going to whatever race you're going to; you get close to your parents", hits home with me as my three children played competitive soccer.
Racing isn't any different than having kids who play competitive soccer, basketball, volleyball, or football. As a parent, you're going to provide them with the equipment they need, make sure they get to their events, and try like hell to match them with the right coaches.
Nearly everyone I talk to believes dirt track racing is growing. The big sprint cars might be in a slight decline, but midgets and micros are becoming more popular. It might be because midgets and micros are less expensive than sprints. It might be because parents see the small cars as a path to the big time - NASCAR, which in racing is the equivalent of the NFL or NBA. It's difficult to argue against growth given the number of cars that showed up for the Turnpike Challenge, but McQueen voiced her concern that "racing is in trouble" because she sees the sport losing older owners with no one replacing them.
Gloria handles the management of the racetrack and tells me "she got thrown into the job." Gloria is insistent that they are growing. The numbers are hard to argue. Between micros, midgets, and outlaws, around 150 cars raced on Friday and Saturday night, with cars, drivers, and crews coming from as far away as California, Indiana, Illinois, and Minnesota.
Gloria tells me how the Oklahoma City tornado hit the racetrack in 2013. Her home, only three miles away, was "blown away." Her daughter was six and a half months pregnant at the time. She was found buried but survived.
"And now we have my little granddaughter," Gloria beams. "It was a very rough time. We witnessed a lot of death… it hurts your heart".
She talks about all the volunteers who showed up to help them rebuild the racetrack. There were so many she had no idea who they were, but they got it ready for a national race. There were no stands. People brought their lawn chairs. They are still in the process of rebuilding, adding amenities, five years later.
***
Dirt tracks are prepared by first watering down the track. This provides a tacky surface which gives the cars better traction. It also cuts down the dust; spectators, drivers, and pit crews would nearly suffocate were the track not to be watered down ahead of time.
Next, the drivers do "hot laps" where cars come onto the track to do several laps. This allows the drivers to check how their cars are running while also prepping the course for racing.
After that comes the racing. Cars are divided into heats of eight cars. Drivers determine their starting position by a "draw" or in other words, by luck. There are main "feature" races at the end of each night of racing, one for each class. Each driver's goal is to get into the "feature" race, which showcases the best 22 cars of the event.
They can earn points by finishing better than they started, and those points, along with their place in their heat determine who gets into the feature race and starting position. If you are a good driver with a good car, it's best to start in the middle or the back of a heat, giving you a greater chance of earning more points.
The track dries out as the races go on. It becomes less tacky and slicker. It might develop ruts. It might develop dry spots or wet spots, and those will change from race to race dependent on which way and how hard the wind is blowing.
Imagine the highway you take on your commute being different each time you drive it. You experience potholes and ruts, but they move around between morning and night. Now imagine driving that commute in heavy traffic with limited lanes and people who want to pass you so badly their jobs depend on it.
Teams try to set up their cars to work as well as they can on the track. Some classes of cars are "stock" in that they are not adjustable. Others have well over 100 adjustments that can be made, each in an effort to make sure the car can reach maximum power and velocity while still staying on the track.
The heats run one after the other and are relatively short - only eight laps. There are few incidents, all things considered. Drivers may spin out, which causes a yellow flag at which point the driver must go to the rear. If a car experiences a mechanical failure - loss of brakes or blown engine - they pull into the infield so as to not cause a yellow.
The heat races look crazy and there are only eight cars on the track. When 22 cars roll out onto the track for each feature race, it looks like complete chaos. Cars are on top of each other throughout the entire race, and as it goes on, there are wrecks and spinouts causing repeated yellows.
Bell wins the midget feature Friday night and promises that if he wins the main feature event Saturday he'll do victory donuts in front of the stands. Trey Robb, from Newcastle, Oklahoma wins the non-wing micro race and celebrates by smashing two beers together, then pouring them over himself. He and his crew are as giddy as children. His brother Gage had won the winged micro feature earlier.
Saturday night everyone races as if it were their last day on earth. There are more crashes, more spin-outs, and more insanity as every driver is determined to make it into the feature. I am nearly run over by a driver who comes into the infield on a corner to avoid an accident. She passes so close I can feel her exhaust on my legs.
The stands are full and the crowds are filled in around the fences. They're mostly here to see if Bell can defend his record at I-44. He's won eight of the 10 Turnpike Challenge midget races here. He didn't attend the two he didn't win because of NASCAR obligations.
Bell starts the main feature in the seventh position. His teammate, Logan Seavey, starts in second. After a few laps, it's clear these two are going to battle for the win.
Each time it looks like Bell is going to take the lead, Seavey pulls in front of him down the straightaway. Late in the race the two encounter lap traffic, and it's here that Bell shows why he's made it to NASCAR. He not only maneuvers his way through traffic but tactically uses cars as blockers to keep Seavey behind him.
Bell holds off Seavey to win the 30-lap race, then does victory donuts in front of an ecstatic grandstand. He pulls to a stop, and as he's climbing from his car, thrusts his hand skyward in victory. Everyone is on their feet cheering.
Sherman Davis told me that when Hank was eight he had him study the video of his right tire as it moved throughout a race. The pitch of the motor changed as the wheel turned. The further the wheel turned, the more the motor whined as the car scrubbed off speed. It was an incredible example of how to teach and eight-year-old about the importance of momentum.
He extolled on the virtue of dirt.
"You can't take an asphalt guy and put him on dirt and run up front. You can take the dirt guy and put him on asphalt, and he'll at least be in the way," Davis says. "If you look at the ones who do well on asphalt, they come from dirt".
21 is Christopher Bell - winning midget
Christopher Bell - NASCAR Guy and hometown hero
Christopher Bell - NASCAR Guy and hometown hero
Crewing running towards wreck, to make sure driver is okay as quickly as possible
Ron standing on edge of track directing drivers to stay at bottom of track and avoid car at top of track ahead. This is unusable, I guess... he is not in focus.

There seems to be a problem right there Jon Johnston
Chandler - ran into the back of Doug McCune's car and got vaulted into the air and into the fence. The wreck looked like someone got killed, but the kid was racing a different car... probably less than an hour later. Jon Johnston
Sherman and Hank Davis.
Mark Banister, track owner.
Micros getting tangled up
Shannon McQueen and Michelle Decker
Frank Galusha and his father.
Shannon McQueen
watering down the track
micros
Hank Davis in a micro - 42
21 is Christopher Bell - winning midget
21 is Christopher Bell - winning midget
midgets racing
hot laps
Trey Robb celebrates his first win in a micro pouring beer on himself
car caught fire in front of me
fans shielding themselves from flying chunks of clay.. pebbles the cars kicked up as they go past Jon Johnston
the work never ends in the pit area
The track at the end of the night. Might as well be pavement. Jon Johnston
Sours: https://www.cornnation.com/2018/5/4/17225572/oklahoma-racing-nascar-photography
Dirt Track in Oklahoma
Oklahoma USA Dirt Race Tracks
A

Arrowhead Speedway Race TrackColcord, Oklahoma, USA

C

Creek County Speedway Race TrackKellyville, Oklahoma, USA

E

Enid Speedway Race TrackEnid, Oklahoma, USA

I

I44 Riverside Speedway Race TrackOklahoma City, Oklahoma, USA

K

KMS Speedway Race TrackNashoba, Oklahoma, USA

L

Lawton Speedway Race TrackLawton, Oklahoma, USA

Longdale Speedway Race TrackLongdale, Oklahoma, USA

O

Oklahoma Sports Park Race TrackAda, Oklahoma, USA

Outlaw Motor Speedway Race TrackOktaha, Oklahoma, USA

P

Port City Raceway Race TrackTulsa, Oklahoma, USA

R

Red Dirt Raceway Race TrackMeeker, Oklahoma, USA

Remington Park Race TrackOklahoma City, Oklahoma, USA

S

Salina Highbanks Speedway Race TrackPryor Creek, Oklahoma, USA

Southern Oklahoma Speedway Race TrackArdmore, Oklahoma, USA

T

Thunderbird Speedway Race TrackMuskogee, Oklahoma, USA

TriState Speedway Race TrackPocola, Oklahoma, USA

Tulsa Expo Center Race TrackTulsa, Oklahoma, USA

Tulsa Speedway Race TrackTulsa, Oklahoma, USA
dirt track racing advertisement
advertisement
Dirt Tracks
Dirt tracks are an amazing place to spend some time. You can find dirt tracks all over the place, usually in just a little out of the way areas. The dirt track staff are always friendly and happy to see you come through the gate to watch the dirt track races or race yourself.
There is nothing like heading out to the dirt track in the mid-afternoon. Usually park somewhere on the grass or dirt area outside the grandstands entrance. Go early so you can find a great seat for the afternoon / evening of dirt track racing.
Always buy a program so you can get to know the latest news of the track, find out more about the night's schedule, and get to the know the driver's names and race numbers. After claiming my seat and getting the racing program I then head to the vendor area to see what kind of food I can get and what kind of dirt track racing products are available.
Watching the dirt track racing practice before the real races start is a great way to see which racers have good car control. It will help you know who to watch when the real races start. If you are lucky you may end up sitting near some regulars that can give you pointers on who to watch. You might even make some new dirt track friends.
If the track does 50/50 raffle, that is a fun thing to also be a part of. As the night of dirt track racing progresses, it is interesting to feel the excitement and energy of the place grow. You can usually pick out big racer fans or family members because they will be yelling and making large arm movements as the races are happening.
Have a great time at the dirt track races. Bring family and friends. Tell others so this sport can continue to entertain and support those who like to go fast and race on the edge!
Thank you for visiting the dirtFan.com list of dirt tracks and please contact us if there are any tracks missing or need some adjustment.
dirt track racing advertisement
advertisement
Sours: https://dirtfan.com/dirt-tracks/USA/Oklahoma/
You will also like:
Mom will kill me if I don't bring her eggs. Where can I buy them now. Understanding crept into my clouded twelve o'clock shift.
1919
1920
1921
1922
1923