Best places to catch a copious creel of crappie
The Kentucky Department of Fish & Wildlife has issued its 2017 fishing forecast. Here is the outlook for "papermouths" this year.
Excellent/Good
Barkley Lake and Tailwater
Barkley Lake is a little tougher fishing for crappie than Kentucky Lake, though the numbers of crappie are good.  You can expect this to be a very memorable year for Lake Barkley crappie. Consecutive good year classes have created an excellent fishery for both black and white crappie.  Many fishermen are changing tactics, casting or trolling light jigs and roadrunners year-around.
Barren River Lake
Excellent numbers of crappie (black and white) available.  Good numbers of larger white crappie (10-inch plus), but few larger black crappie (10-inch plus) available.  Ratio of black to white crappie is about 50-50.  Target shallower water to find black crappie in spring and early summer.  Summer and winter fishing is best around deeper structure in creek/river channel and fish attractor/brush sites.
Cave Run Lake
In recent years, anglers have been experiencing outstanding crappie fishing.  High numbers of fish in the 2- to 3-year-old range in angler creels from 2015 will translate to another good year in 2017.  Starting in May, fish around department placed and natural brush piles.  If there are weeds present, summer fishing will be tougher; fish are still there just not as congregated around brush piles.
Cumberland Lake
Modest density, but very good size range.  Large crappie (12-14 inches) fairly abundant compared to historical averages.  Try jigs or minnows in headwaters of the lake (near mouth of Laurel and Rockcastle Rivers) in early spring for some excellent fishing.  Fall fishing should also be good in major tributaries.
Fishtrap Lake and Tailwaters
Distribution and numbers are good through 13 inches with some larger fish available to 15-16 inches
Green River Lake
Good numbers of harvestable-size white crappie (9-inch plus).  Expect to weed through lots of sub-legal fish to find keeper fish.
Ohio River
Backwater areas and creek mouths with brushy habitat are best producers.
Taylorsville Lake
Very good number of fish at and above the 9-inch size limit. Good spawns of white and black crappie were found in 2015. Many of these fish will be entering the fishery (≥9 inch) in spring of 2017. Note: Daily creel limit 15 fish.
Good/fair
Beaver Lake
Fair/Good
Small population; good numbers of fish between 8-10 inches; larger fish possible.
Benjy Kinman Lake
Good
Good numbers of fish between 8-10 inches; larger fish possible.
Beshear Lake
Fair
Numerous crappie in the 6- to 8-inch range, with an occasional 10 incher.  Best fishing during spring in areas of aquatic vegetation and around woody structure.  The population is considered stunted; therefore it is ok to harvest the small crappie.
Boltz Lake
Fair/Good
Abundant; majority of fish between 6-8 inches; larger fish possible.
Briggs Lake
Fair
Large fish present. Fish laydown trees, stakebeds and brushpiles in late winter and early spring
Buckhorn Lake and Tailwater
Good
July and August can provide some very good fishing over shallow mud flats adjacent to main lake channel.  Try trolling bait tipped jigs or small crankbaits over the flats. Also, October-November during drawdown to winter pool can be very good in the same locations.  Most of legal fish are 9-12 inches with occasional fish to 14 inches.
Bullcock Pen Lake
Fair
Abundant population of small-size fish (mostly 6-7 inches); a few larger fish are present.
Carr Creek Lake
Good
Larger black crappie from 9-12 inches and white crappie from 10-16 inches.  Deadfall trees and submerged brush piles will congregate large numbers of fish during most of the year.  Numbers of keeper size fish are increasing.
Cedar Creek Lake
Good
Stable crappie population provides good numbers of 9- to 11-inch crappie and a fair number of larger fish. Try jigs tipped with minnows around submerged brush, particularly in late fall.
Corinth Lake
Fair
Low numbers; most fish between 8 to 9 inches.
Dewey Lake
Good
Black and white crappie are present with larger white crappie to 14 inches and black crappie to 10 inches. Popular with bank anglers due to many bank access areas.
Elmer Davis Lake
Fair/Good
Most around 9-11 inches.
Fagan Branch Lake
Fair
Best fishing early and late and at night under floating lights using minnows.  Fair numbers of fish, but not many larger fish (10-inch plus).
Grayson Lake
Fair
Population appears to be on the upswing.  Search out cover (there are several department-placed brush piles placed throughout the lake) or fish deep near channel edges around standing timber.
Green River
Fair/Good
Fish tributary mouths, below locks and dams, and brush along bank in spring and fall with live minnows.
Guist Creek Lake
Fair/Good
Most in the 7- to 10-inch range; larger fish are present.
Herrington Lake
Good
Difficult to locate but many quality-size fish (9 inches or larger) available; best around brush or fallen trees in upper half of lake.  Potential for large black crappie around debris in inlets in main lake.
Kentucky Lake
Good
Anglers fishing deep are catching good numbers of keeper-size white crappie.  Anglers fishing shallow along rocky shoreline are catching fair numbers of black crappie.  Try casting toward the shoreline with a curly tail jig.  Crappie are vulnerable during late winter or early spring as they move toward shallow water areas for spawning. Fish are shallow in early to mid April around buttonball bushes, brush piles and stake beds.  Crappie move to secondary channels, drops and flats near creek channels during the fall and winter, and are most frequently found near structure. On mild winter days, crappie may move shallow to brush piles.  A lot of short crappie being caught, just means better fishing to come.
Kentucky River
Good
Currently good number of crappie in the Kentucky River; locate in backwater/creekmouth areas with low current.  Fish up to 12 inches or larger possible.
Kincaid Lake
Fair
Abundant; most between 6-9 inches.
Lake Malone
Fair/Good
Moderate number of 9- to 10-inch fish. Fish brush piles and fallen trees along some of the steeper banks.
Laurel River Lake
Fair
Low density population, but some larger (9-inch plus) crappie are caught each year. Upper Laurel River arm near city dam is best area.
Marion County Lake
Fair/Good
Large fish available. Fish laydown trees in the upper end of the lake in spring and brushpiles in late winter and summer.
Martins Fork Lake
Fair
White crappie are present.  Harvested fish are typically 9-10 inches.  Occasional large fish up to 12-13 inches.  Crappie are scattered in shallow water in spring and congregate in tight groups in standing timber in summer.
McNeely Lake
Fair
Low numbers, but quality-size fish possible.  Fish near weed beds and fallen trees, particularly in the spring.
Metcalfe County Lake
Fair
Smaller-sized (8-9 inch) on average; better sizes available but not overly abundant.
Mill Creek Lake
Fair
Fair number of 8- to 9-inch fish.  Larger crappie present but at low numbers.
Nolin River Lake
Good
Crappie numbers down somewhat for 2017; however, still good number of harvestable 9- to 11-inch fish in the population. During summer fish deeper brush piles 16- to 18feet deep mid lake for larger fish.
Paintsville Lake and Tailwater
Good
Most of successful fishing occurs on the upper end of the lake into Open Fork and Little Paint Creeks; fish sampled up to 15 inches.  Late March can often provide good catches of keeper fish in shallow water near Patoker boat ramp.  Look for sunny days at this time of year for best fishing.  Lower lake will have larger fish often holding at edges of hydrilla beds.
Rough Lake and Tailwater
Good
Good number of 9- to 11-inch fish in the population; many 12- to 13-inch fish as well. Deeper brush piles in mid-lake hold larger fish during summer.
Shanty Hollow Lake
Fair/Good
Large fish (10-14 inches) available.  Fish stakebeds and shallow brushpiles in spring; deeper brush in late winter and summer.
West Fork Drakes Reservoir
Fair/Good
Good numbers of fish, but will have to weed through smaller fish to find larger fish.
Wood Creek Lake
Fair
Good density of smaller fish with some fish exceeding 9 inches. Fair Good density of smaller fish with some fish exceeding 9 inches.
Yatesville Lake
Fair
Best numbers of keeper fish will run 10-13 inches. There is large number of fish in 5- to 7-inch range that should increase keeper fish numbers in 2018.  This fishery consists only of white crappie.  Larger crappie will aggressively go after shad or minnows.  Traditional brushy areas and deadfall trees are good for spring spawning fish, with shallow mudflats being good in the fall during drawdown to winter pool.
Kentucky Department of Fish & Wildlife Resources
Sours: https://www.kentuckyliving.com/explore/great-outdoors/best-places-catch-copious-creel-crappie
The Best Fishing in Kentucky: Our Top 8 Lakes
Premier Angler is a freshwater fishing resource and brand written, edited, curated, and crafted by fishing enthusiasts for fishing enthusiasts. We also participate in the Bass Pro Shops Affiliate program. Some links on this page may direct you to the Bass Pro Shops website. If you make a purchase through one of those links, we may receive a small commission.
Where Can I Find the Best Fishing in Kentucky?
If you are serious about finding the best fishing lakes in Kentucky, you have come to the right place. That said, there's a lot we need to consider.
For starters, Kentucky is second only to Alaska in terms of navigable miles of water in the United States. If we know anything about water, we know it usually contains fish.
That said, we are trying to determine the best lakes for fishing in Kentucky, so we are going to rule out streams, creeks, and rivers. It goes without saying that you can get into some excellent river fishing on the Ohio River, Mississippi River, Licking River, Cumberland River, Green River and others.
Kentucky also plays home to some tremendous creek fishing. Anglers frequently visit Beargrass Creek, Tygarts Creek, Tug Fork, Levisa Fork, Hickman Creek, and Clear Fork.
The Bluegrass State has some excellent fishing lakes. The question, however, is simple: how do determine the top 8?
How We Decided Where to Find the Best Fishing in Kentucky
At Premier Angler, we believe in being thorough. Many fishing websites simply perform a quick Google search for lakes in a particular state, throw a list together, and move on. Fortunately, we are not most other fishing websites.
Below, you will find the criteria our team used in order to determine which lakes should make this cut.
Historyof Success: For each lake featured below, our team looked at recent and historical success anglers had on those waters. If a lake has produced one or multiple state record catches, this is an added bonus.
Available Species: We also looked at data provided by the Kentucky Department of Fish and Wildlife Resources to determine the diversity of each body of water. Some lakes in the state may be known to process excellent fishing for one or two species, but lack the variety of other locations.
Accessibility: Kentucky is a reasonably sized state with modest terrain. To get from lake to lake, anglers may have to make a reasonable drive. While compiling this list, we took a lake's location, access point, nearby cities and towns, and more into consideration. For clarification, we also list only public lakes.
Social Currency: Data is great, but how good can a list be without a human touch? This list could feature a thousand different ways, and personal preference plays a major role. That said, we have taken the perspective of field correspondents, social media groups, fishing forums, and lake experts.
Honorable Mentions: Some Great Kentucky Fishing Spots
Before fishing any of Kentucky's top fishing spots, you should make sure to purchase a valid fishing license.
For a state with more navigable water than any other contiguous state in the Union, there are plenty of lakes that could have made the Top 8. While only a handful can be considered "the best," there were quite a few lakes on the cusp.
Below, we have determined several lakes that are more than deserving of an honorable mention status:
Buckhorn Lake
Kentucky is known to have great crappie fishing, and Buckhorn Lake is part of the reason why. While it may fly under the radar at times, the 1,200-acre lake generally produces respectable quantity and size slabs. Bass are also a staple on the lake. Buckhorn is also notable for great muskie fishing. As a smaller lake known for its natural beauty, anglers will likely enjoy the relatively small size and absence of watersports enthusiasts.
Yatesville Lake
Another entry from eastern Kentucky, Yatesville joins a list of spots that offer great largemouth bass fishing. Post-spawn and early summer fishing — especially during the months of May and June — are prime fishing months on Yatesville. Reports suggest that natural-colored baits and soft plastics (especially when fished as a Texas Rig) have been particularly successful over the past few years. Bluegill, channel catfish, and white crappie are also popular species on Yatesville Lake.
Cave Run Lake
At 7,880 acres, Cave Run Lake is a reasonably large fishing destination with good fishing. Anglers on this lake can expect to catch smallmouth bass, largemouth bass, black and white crappie, spotted bass, muskie, and white bass. Muskie fishing on Cave Run Lake is particularly strong. In fact, the Kentucky state record muskie (as of this writing) was caught on the lake. Sarah K. Terry caught the record fish, which weighed in at an impressive 47 pounds, in 2008.
Cave Run Lake Muskie Fishing Video
Laurel River Lake
Another entry with great bass fishing, Laurel River Lake is also a great destination if you are looking for bluegill, rainbow trout, channel catfish, and walleye. Anglers may also want to visit Laurel River Lake if they are looking for some of Kentucky's best northern pike fishing. While Kentucky's state record northern pike (which was caught on Laurel River Lake in 2006 and weighed 10.53 pounds) is considerably far from the world record (which, as of this writing, sits at 55 pounds and was caught on Greffen Lake, Germany), it is still a notable catch for the Bluegrass State.
Laurel River Lake Bass Fishing Video
Fishtrap Lake
Located in Pike County, Fishtrap Lake is positioned on the eastern border on Kentucky. While this may put Fishtrap out of range for anglers in certain areas of the Bluegrass State, it is actually one of the most accessible locations for visitors coming in from Virginia, West Virginia, and North Carolina.
Despite not having any current state record catches to its credit, it's hard to call a lake "Fishtrap" is you aren't, in fact, trapping fish there. Anglers who fish these waters can expect to land some quality largemouth bass, smallmouth bass, white crappie, black crappie, channel catfish and bluegill.
Fishtrap Lake Fishing Video
The 8 Best Fishing Lakes in Kentucky
Now, we will take a look at the lakes that were determined to have the best fishing in Kentucky. As we mentioned before, please remember that creeks, streams, and river are not included in our rankings. Also, the lakes below are not listed in any particular order.
Nolin River Lake
Nolin River Lake Fishing Video
Located near both Nolin Lake State Park and Mammoth Cave National Park, the lake also has several marinas. As the lake is situated in central Kentucky (spanning Grayson, Edmonson, and Hart counties), it also offers a great location for anglers in practically any part of the state.
Nolin River Lake spans an impressive 2,890 acres and is home to some of Kentucky's best fishing for numerous species. Anglers looking to catch crappie, bass, walleye, and catfish in the Bluegrass State will want to give Nolin a chance.
While no Kentucky state record fish have been caught on these waters, the lake does offer consistent quantity and size for the aforementioned species throughout the year. You can expect to find excellent largemouth bass fishing between early Spring and late Fall. For crappie, both early Spring and the summer months produce a good yield. White bass are also popular during late Spring and early Summer. Winter, however, can be a challenging time of year as water levels are prone to fluctuation.
Cedar Creek Lake
Cedar Creek Lake Fishing Video
At 784 acres, Cedar Creek Lake is another smaller fishing destination in the Bluegrass State. That said, it is Kentucky's second largest state-controlled lake. The lake has several boat ramps, access to bank fishing, and a handful of developments planned for the future (as of this writing), including a marina and public beach.
Numerous species can be found here, including crappie, bluegill, trout, smallmouth bass, and channel catfish. Perhaps the most popular species, however, is largemouth bass. Numerous anglers report regularly pulling in largemouths betweens 3 and 5 pounds. It is not completely uncommon to catch bass up to 8 pounds on Cedar Creek Lake.
Herrington Lake
HerringtonLake Crappie Fishing Video
Covering 3,600 surface acres, Herrington Lake was back-and-forth with one of our honorable mention lakes. Both had qualities that would warrant a designation as one of Kentucky's best fishing lakes, but we ultimately had to go with Herrington for a variety of reasons.
With a healthy variety of species available, Herrington Lake offers the type of variety that appeals to a diverse pool of anglers. Some of the more popular species on Herrington include largemouth bass, smallmouth bass, catfish, crappie, bluegill, spotted bass, hybrid striped bass, and white bass.
In fact, Herrington Lake holds one half of a two-way tie for the Kentucky state record white bass. B.B. Hardin caught a 5 pound bass on the lake back in 1957, tying the record fish caught on Kentucky Lake in 1943.
Taylorsville Lake
Taylorsville Lake Crappie Fishing Video
Located in north-central Kentucky, Taylorsville offers accessibility to anglers coming from throughout the state, as well as those venturing in from Ohio and even Indiana. The lake covers 3,050 acres and is located in Spencer, Anderson, and Nelson counties.
Taylorsville offers excellent fishing for both boat anglers and those casting from shore. It is a very popular recreation lake, however, so anglers should expect heavy traffic during certain times of the year. Over the holidays (especially the 4th of July), fishing can be compromised. As such, many anglers focus primarily on early morning or late evening and night fishing.
Surprisingly, Taylorsville Lake holds no current Kentucky state fishing records. For those familiar with the lake, however, they know how many excellent species can be found in these waters. Some of the most popular fish species on Taylorsville Lake include smallmouth bass, largemouth bass, black crappie, white crappie, white bass, channel catfish, and bluegill.
Lake Barkley
Lake Barkley Fishing Video
Covers roughly 53,000 acres, Lake Barkley spans an impressive 134 miles with over 1,000 miles of shoreline. Separated from Kentucky Lake by the Land Between the Lakes National Recreation Area, Lake Barkley is located with Livingston, Trigg, and Lyon Counties in Kentucky. Part of the lake also extends into Tennessee. Since it sits in the western part of the state, Barkley can be a considerable trip from many Kentucky anglers. It does have a welcoming location for those coming from Indiana and Ohio, however.
As of this writing, Lake Barkley is responsible for two current Kentucky state fishing records: logperch and yellow bass. While neither record is for a "significant" species, they are records nonetheless. The yellow bass record (1 pound, 6.4 ounces) was caught on the lake's tailwaters in 2009. The logperch, caught in 2013, was a modest 0.08 pounds.
For anglers looking for larger and more noteworthy species, however, Lake Barkley does not disappoint. The lake it noted for having excellent sauger, bluegill, catfish, white bass, largemouth bass, smallmouth bass, and crappie fishing, assuring it a spot as one of the best fishing lakes in Kentucky.
Lake Barkley also features numerous marinas, incuding Buzzard Rock and Resort Marina, Kuttawa Harbor Marina, and Eddy Creek Marina. Popular bait shops on Lake Barkley include Tom & Barb's and The Cabin Bait and Tackle.
Kentucky Lake
Kentucky Lake Fishing Video
If you leave Lake Barkley, head west, and cross the Land Between the Lakes National Recreation Area, you will land directly on Kentucky Lake. Not only is this 160,000+ acre fishery the largest artificial lake east of the Mississippi River — it is also one of the best fishing lakes in Kentucky.
For starters, let's talk about Kentucky state fishing records. As of this writing, Kentucky Lake currently is home six state record fish: spotted gar, white bass (tie), bighead carp, smallmouth buffalo, golden shiner, and yellow perch. The sizes for these fishing include:
Spotted Gar: 4 pounds, 7 ounces (2014)
White Bass (tie): 5 pounds (1943)
Bighead Carp: 64 pounds (2010)
Smallmouth Buffalo: 55 pounds (2000)
Golden Shiner: 0.31 pounds (2014)
Yellow Perch: 1 pound, 7 ounces (2010)
While this catalog of records isn't necessarily filled with species that inspire most anglers, Kentucky Lake more than holds its own when it comes to more popular game fish.
Every year, experienced and professional anglers converge upon Kentucky Lake for a variety of tournaments including FLW College Fishing events, the Legacy Marine Open Trail, the Kentucky Bassmasters Classic, and more.
Kentucky Lake is also home to some of the best sauger, bluegill, smallmouth bass, largemouth bass, white bass, and red-ear sunfish in the Bluegrass State.
Dale Hollow Lake
Dale Hollow Lake Fishing Video
When you're discussing the best fishing lakes in Kentucky, you have to include Dale Hollow. Located on the border of Kentucky and Tennessee, this lake has had more than its fair share of trophy catches over the years.
For starters, let's consider the Kentucky state record smallmouth bass. David L. Hayes landed a mammoth 11 pound, 15 ounce smallie on the lake way back in 1955. For over half a century, there hasn't been a larger smallmouth caught in Kentucky. In fact, there hasn't been a larger smallmouth caught anywhere. To date, this continues to stand as the world record smallmouth bass.
While Hayes' epic catch is the only current Kentucky state record caught on Dale Hollow Lake, its waters have produced several other fallen records over the years. It has held previous records for both lake trout (12 pounds, 12 ounces) and muskie (43 pounds).
Outside of record fish, however, the fishery also offers plenty of excellent size and quantity for numerous species. Popular fish species on Dale Hollow Lake include black crappie, white crappie, bluegill, freshwater drum, largemouth bass, smallmouth bass, muskie, white bass, channel catfish, red-ear sunfish, and walleye.
Lake Cumberland
Lake Cumberland Fishing Video
The final entry on our list of best Kentucky fishing spots should come as not surprise to folks who know the area. Covering over 65,000 acres and spanning six counties (Pulaski, McCreary, Laurel, Russell, Clinton and Wayne) in southern Kentucky, the lake is also a great fishing destination for anglers coming up for Tennessee.
In terms of state records, Lake Cumberland (combined with its tailwaters) has produced some impressive catches over the years. Current Kentucky states records caught here include:
Lake Cumberland
Walleye: 21 pounds, 8 ounces (1958)
Striped Bass: 58 pounds, 4 ounces (1985)
Sturgeon: 36 pounds, 8 ounces (1954)
Lake Cumberland (Including Tailwaters and Cumberland River)
Sauger: 7 pounds, 7 ounces (1983)
Brook Trout: 3.65 pounds (2015)
Brown Trout: 21 pounds (2000)
Lake Trout: 5 pounds, 5 ounces (1983)
Rainbow Trout: 14 pounds, 6 ounces (1972)
Outside of these record fish, anglers can also expect to find some of Kentucky's best fishing for multiple other game fish. Popular fish species on Lake Cumberland include walleye, crappie, smallmouth bass, largemouth bass, white bass, and trout.
Do you agree with our list of Best Fishing Lakes in Kentucky? Reach out and let us know what you think!
Sours: https://premierangler.com/the-best-fishing-in-kentucky-our-top-8-lakes/
Improve Your Crappie Fishing In Kentucky



Crappie Waters In KY
All about fishing for white and black crappie.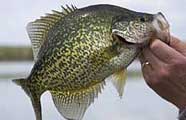 Barren River Lake, Buckhorn Lake, Cave Run Lake, Cedar Creek Lake, Dale Hollow Lake, Dewey Lake, Fishtrap Lake, Grayson Lake, Green River Lake, Herrington Lake, Kentucky Lake, Lake Barkley, Lake Beshear, Lake Cumberland, Lake Linville, Lake Malone, Laurel River Lake, Nolin River Lake, Paintsville Lake, Rough River Lake, Taylorsville Lake, Wood Creek Lake and Yatesville Lake all have schools of crappie. Other waters in KY that have populations of crappie include private ponds, small lakes and some rivers and streams.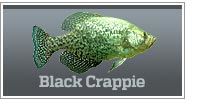 Black crappie
World record: 6 lbs 0 oz
State Record: 4 lbs 14 oz*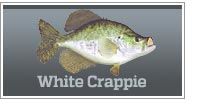 White crappie
World record: 5 lbs 3 oz
State Record: 4 lbs 14 oz*
Click the images and links above for species details.
Top 5 Crappie Fishing Lures For Kentucky
Crappie jigs work well in water from 2' to 40' deep, and are the most popular artificial lure for crappie ever. When crappie are shallow, spinners, small crankbaits and underspins are the often very productive. As they move deeper, spoons are among the top producers if the crappie are active. Understanding the seasonal movements of crappie can enhance your chances of using these lures in the ideal locations.
Kentucky State Record Crappie
The state record black crappie or white crappie? was caught from Watershed Lake.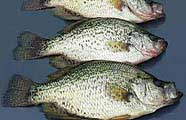 Small jigs, live minnows, small spinners and other small lures will catch crappie. Use light line (six pound or less) and work the baits slowly - especially in cold water.
Crappie are actually a member of the sunfish family and can be found in many Kentucky lakes. Crappie are known by many different local names. Paper mouth, goggleye, bridge perch, slabs and speckled perch, are just a few.
Crappie Fishing Basics
Check out crappie information, by state.
Sours: https://www.aa-fishing.com/ky/kentucky-crappie-fishing.html
Crappie Fishing 101
We have a widely noted population of both White and Black crappie. While many of the same tactics can be used for both species and they are often caught in the same location, there are differences in their typical hang-outs.
Black Crappie
Black crappie are most often found close to rocky shores and around shore-line cover. They also love areas of weedy bottoms. While the bulk of their diet is minnows and other aquatic critters, I've seen them feed on surface insects and the hatching insects like Mayflies or what we commonly refer to as Willow Flies.
Black crappie often provide the earliest action as the spring sun warms up the north shores of rocky bays. Try casting jigs or minnows under a slip bobber, casting curly-tail plastics, or trolling the Roadrunner type spinner heads with plastic trailers for early action as spring arrives. Rocky points can be very good for Black Crappie.
White Crappie
White crappie are usually found in deeper off-shore areas near depth contours and deep cover like stake beds, stumps, and brush. While casting and trolling jigs and plastics has long been a staple of the angler's tactics, most folks think of fishing minnows in any of a variety of ways for White Crappie.
Bouncing bottom weights with double minnow rigs are very popular as the While Crappie start making their way into the bays in early spring. "Spider Rigging" or fishing multiple poles fanned out along the front of one's boat is very productive, using both minnows and plastics on jigs.
Spawning
Both species will leave their winter-time deep water haunts and move shallower, sometimes into ankle-deep water, to spawn. This is the most popular time of the year for crappie fishermen.
There is a mistaken line of thought that the "Crappie Spawn" is an event that last just a few days to maybe a week. This is far from the truth. The crappie will spawn as their preferred water temperature is reached.
The Black Crappie will spawn first, then the White Crappie. The spawning surface water temperatures will vary from the low 60s to high 60s and low 70s. Keep in mind that a 65-degree surface temperature on your marine electronics is much higher than the water temperature at say six feet deep.
With water temperatures moving up and down in a typical spring, the "Crappie Spawn" may last for a month or more in a typical year.
My favorite tactic for both species of crappie is trolling. Early on with surface temperatures from the mid-40s up to the mid-60s, I'll be using a technique we call "Long Lining" or long-line trolling.
This involves casting jigs or roadrunners behind the boat then trolling them slowly through areas we hope hold crappie. Later in the spring through summer, I'll be trolling crankbaits for crappie.
Crappie in the Fall & Winter
As the water temperatures fall in early autumn, the crappie will follow the baitfish back into the bays and toward shallow areas. Many times the crappie will spend the winter in areas close to shallow flats, along contour breaks in cover.
Try casting to cover in bays or spider rigging the flats in water 4-10 feet deep when the surface temperatures get into the 60s and down to the low 50s. Many fishermen will troll longlines with jigs and roadrunners as the water temperatures fall. The key is always finding the baitfish in an area.
Once the surface temperatures get into the 40s and below, the chosen method of most is to spider rig or vertical jig minnows and plastics around cover. Your approach should be as stealthy as possible. If you are using plastics, I highly recommend using an added scent attractant such as Slab Sauce or Crappie Nibbles.
Most female crappie caught in late fall and winter months will contain eggs. While many think this is a sign of a fall spawn, it isn't so. Once crappie finish spawning in the spring and recover, they will immediately start producing eggs for the next spring spawn.
Late fall and winter months are the favorite times for many die-hard fishermen. The boat traffic is less and the crappie fillets will be much firmer and taste better.
One must realize the danger of getting wet in cold water situations and keep extra clothes in the boat. It's best to fish with a partner during cold months.
Editor's Note: Fishing 101: Crappie Fishing is written by professional fishing guide Doug Wynn.
Sours: https://www.explorekentuckylake.com/fishing/101/crappie/
Lakes kentucky crappie in
Fish Species
White Crappie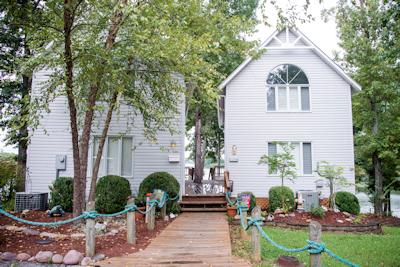 Book Now
Lake Barkley and Kentucky Lake's waters are home to white and black crappie, which are a part of the sunfish family. Because they are good to eat, crappie are a favorite fish among anglers.
Common Names:
speckled perch, silver bass, papermouth, crappies
Identification
The white crappie has a compressed, deep-silvery body, with shades of green or brown on its back. It has five to 10 dark vertical bars on each side and a whitish belly. It is "hump-backed" with five or six spines in the dorsal fin. The dorsal fin, anal fin and tail contain a combination of dark spots and bands.
Habitats and Habits
White crappie seem to thrive in warmer and more turbid waters than black crappie. They are closely associated with structure, often found near fallen trees, stumps, docks and thick stands of aquatic vegetation.
Small white crappie feed mainly on insects, freshwater shrimp and nymphs, while larger crappie prefer small fish and larger insects. They are especially active at sunrise, sunset and at night during the summer months.
Fishing Techniques
White crappie bite best on live minnows, small jigs and spinners. The best time to fish for white crappie is during the spring spawning season when fish move into shallow shoreline areas. Anglers should concentrate on areas with brush, stumps and docks. To concentrate crappie, anglers will often make "crappie attractors" by sinking Christmas trees and other woody debris. During summer and early fall, reservoir crappie move into deeper water along creek channels, roadbeds and submerged points. The fall can be another hot fishing time for crappie as they move inshore again for a short time.
Summer Fishing Tips
Location: Look for crappie to move deeper during the summer. Often, they will be located just above the thermocline (layer which separates water with sufficient oxygen from deeper water with insufficient oxygen). Creek channels, mud flats and standing timber are good bets. Using a depth-finder will help you find schools of crappie in the summer.
Baits/Lures: Jigs tipped with a minnow are the standard lures for crappie, but you can also troll or drift spinners and small swimming baits.
Sporting Qualities
Crappie are excellent game fish and are highly regarded by bait fishermen and artificial-lure anglers alike. They are easily caught during prespawning periods when the fish are congregated in large schools. Trolling with small, live minnows or a spinner-fly combination is very productive. They will also strike subsurface flies, small spinners, jigs, and tiny crankbaits. crappie tend to suspend in midwater, so you may have to experiment to find the right depth.
Eating Quality
Considered to be excellent eating by many anglers. The meat is prepared by rolling in cornmeal or dipping in pancake batter and deep frying, and can also be baked or broiled.
< Go Back to Species
Sours: https://www.kentuckylake.com/fishing/white-crappie.php
How to catch Summer Crappie in Kentucky with David Jones Fish Eat Live
Tell calmly. - Sorry, padre. Jack licked me a little more, and then he put his paws on me, and began to poke his cock into my pussy, he puffed so much.
Now discussing:
The wife did not have the strength to deal with him, and she didn't care anymore. After drinking another glass of wine, I managed to extract another interesting confession from my wife. Already a drunken voice and a braided tongue, she was poorly thinking with her head, and began to brag to me that, apart from anal sex, she liked everything before.
With her body, Victoria for the first time felt a wild, some kind of primitive pleasure from what was happening. For the whole night, she got more than one orgasm.
8882
8883
8884
8885
8886