As an amazon associate, we earn from qualifying purchases. This post may include affiliate links to amazon or other merchants who sell products that we recommend.
We know how confusing it can be to see a printer feature that says: "uses sublimation technology" or "can be used for heat transfer" but these statements mean different things to different hobbyists. Let's clear the air when it comes to what printers can and cannot be used as a sublimation printer…and WHY.
For the most part, whether or not a printer will be capable of producing sublimation transfers for a heat press application comes down to the printing technology. Printers use either thermal (heat) technology or what's called Piezo (pressure) technology.
In short, thermal printers will NOT work with sublimation ink.
Piezo printers WILL work with sublimation ink. The easiest model of Piezo Printers capable of sublimation are the Epson EcoTank Series –Link to check supply of EcoTankson amazon.
But there is more to learn, so let's dive in….
Can I Use my HP Printer for Sublimation?
If you have a HP home or office printer you will not be able to convert it for sublimation. That's because most HP printers disperse ink onto paper using the thermal heat process.
This makes nearly all HP printers incapable of printing a clear image using sublimation ink because the ink would essentially bake onto the paper or gas out of the cartridges during the printing process.
HP does have a line of printers that CAN and DO support sublimation ink, and UV ink. This special line of printers can print onto sublimation paper or directly onto fabric. They are huge, expensive, industrial printers made for the job.
How much are these printers? HP's entry level industrial sublimation printer is about $7,000 USD, and that doesn't include inks. As you can see, these are not for hobby sublimators.
Conclusion: HP Printers Cannot Be Used for Sublimation
Can I Use a Brother Printer for Sublimation?
Some people have successfully used Brother printers for sublimation. Most Brother printers do use piezo printing technology. But the bigger problem with Brother printers is that no one is making sublimation ink for them and no one is making "replaceable" cartridges for them.
This means print quality suffers tremendously because you cannot setup an ink profile. When you do sublimation, you need your end products to look sharp and vivid. For this reason, Brother printers are not ideal unless you are a hobby only sublimator. Still, you may soon get annoyed with untrue colors and fuzzy designs.
There are some forums where people talk extensively about using Brother printers for sublimation. Just google it, or here is one link to a rather extensive review (link to reviews).
Conclusion: They work with Sub-Par Results – Fingers Crossed for Improvement!
Are Canon Printers Good for Sublimation?
Canon makes answering this question easy. No, Canon printers cannot be used for sublimation or converted to be used for sublimation. They use thermal printing technology which would negatively impact sublimation ink.
But what about the Canon Sublimation printer? I know, I know,…most people have heard that Canon makes a dye sublimation printer and it confuses people for obvious reasons.
The Canon Dye Sublimation Selphy Printers (link to check product) are the coolest little desktop printers but they are not sublimation printers. Rather, they use sublimation ink and a built-in heater to sublimate your photos onto clear film. They do not allow you to insert paper and print out sublimation prints.
Conclusion: You Cannot use Canon printers for Sublimation and don't be confused by Canon's sublimation desktop photo printer.
Which brings us to ……
Can Epson Printers Be Used for Sublimation?
All Epson Printers use Piezo print technology which is exactly why so many people turn them into sublimation ink printers. Epson does make a couple of actual sublimation printers, and they come complete with sublimation ink – namely the F150, F570 and the F10070H.
However, most people end up using regular Epson printers because it sames money. However, Epson does not sell these regular office printers as sublimation printers, so expect no tech support and no warranty once you pour sublimation ink into and Epson printer.
Still, the cost to get up and running with an Epson, is reasonable and makes it easy to accept the risks associated with voiding any warranties. And as for support, there are videos and facebook groups abound and you should have all the help you need.
Even though there will be plenty of help online, having a basic understanding of Epson's Piezo technology can actually help you understand the basics. In short detail, the technology applies your printout to the paper using pulses or vibration. This means "no heat" which is good news for sublimation ink, because it activates when it's heated.

What Epson printers can be used for sublimation printing?
All of the Below models are what most people are using for sublimation when they use an Epson printer. Please note that no matter which printer you select, you must buy Sublimation Ink because, remember…with the exception of the F-150, F-570 and F10070H are NOT sublimation printers. They will come with regular ink so you need to buy sublimation dye ink. (link to sublimation ink).
WF3540 WF3520 WF3640 WF3620 WF7010 WF7110 WF7510 WF7520 WF7610 WF7620 WF7710 WF7720 WF7210 WF2750 ET2720 ET2650 ET2750 ET4700 ET15000 ET 16000 ET 16500
It's worth noting that Epson regularly retires model numbers and creates new ones. If you have an opportunity to buy a discontinued model, do not be afraid. There is plenty of support in the sublimation community.
This table includes affiliate links to amazon. If you see a blue link, you can click it to check pricing and availability on amazon marketplace.
Epson Models
Pros
Cons
WF-Models
1000-7600
Affordable
Must Buy Cartridges
Max print 8.5″ Wide
WF-7710
(1 Paper Tray)
Affordable
13×19 Prints
Must Buy Empty Cartridges
WF-7720
(2 Paper Trays)
Affordable
13 x 19 Prints
Must Buy Empty Cartridges
EcoTank Models
2000-5000
Affordable
Fillable Tanks
Max Print Width 8.5″
EcoTank 7700 (5 ink)
See Below for 5 Ink*
Sleek, Low Profile
Max Print Width 8.5″
EcoTank 7750 (5 ink)
See Below for 5 Ink*
Sleek, Low Profile
11×17 Prints
Price
EcoTank 15000
Fillable Tanks
13×19 Prints
Price
EcoTank 16000 Models
Fillable Tanks
13×19 Prints
Price
Professional T3170
24″ Wide Prints
Fast Print Speed
Low Profile & Fillable Tanks
Price
Don't forget, you can also buy right on Epson.com. Sometimes they are out of stock, but when they are in stock, you will pay just the MSRP and that's good news. You can click the link or banner below to check pricing and stock on Epson.com actual website:
Epson HomePage Link
Epson 7700 and 7750: Five (5) Ink Tank Printers for Sublimation
The Epson ET 7700 and 7750 can also be used for sublimation. A bonus for the 7750 (link to price check) is that it can print 11 x 17 and that's great news for those of you looking for something bigger than 8.5″ Wide restrictions. Just know that the 7700 and 7750 have 5 ink tanks as follows:
2 tanks for black sublimation ink
1 for Cyan
1 for Magenta
1 for Yellow
When it comes to pouring in the black sublimation ink, we recommend using the same brand of black sublimation ink for each tank and pour enough into each black labeled reservoir that takes black ink.
Can Refurbished Epson Printers Be Converted to Sublimation?
Yes! We have successfully converted refurbished Epson printers to sublimation printers. We highly recommend staying inside the Epson family of certified resellers and make sure that the refurbished printer comes with a warranty.
The Epson store at amazon.com does have a refurbished section. You can check that out here: Epson Refurbished Section
Frankly, regardless of model, we cannot say enough great things about using Epson EcoTanks for sublimation. In my fun sub group people say:
Epson et-15000 it's so easy to setup. You just pour sublimation ink in. It prints like a dream and can print 13X19 and the ink is cheaper than Sawgrass refills.
We have a handful of sublimation printers and our most recent purchase was the Epson ET 2720. You can watch a bunch of videos about it on our youtube channel –
Conclusion
Most home printers that have been sitting around cannot be turned into a sublimation printer. In order to have a chance at working the printer must be functioning propertly and it must use Piezo Print Technology.
This means HP, Canon printers cannot be used in the art of sublimation since they do not use Piezo print technology.
Brother printers use Piezo technology but they have not gained popularity with the ink makers which means no printing profiles. You never think about printing profiles until you need to design something and have it look good on paper. Without printing profiles, results are fuzzy and off color.
Epson printers are the go-to printer for sublimators. This is because they use Piezo print technology and plenty of ink makers have created inks with good color profiles. This means beautiful results. Just remember printer warranties will likely be void because they are not sold as sublimation printers.
Regardless of which printer you choose, you must buy sublimation ink. None of the above printers come with sublimation ink. They usually come with pigment ink and that is useless in the art of sublimation.
Happy Sublimating!
CHECK OUT OUR PAGE WITH FREE DESIGN DOWNLOADS
Sours: https://quickspi.com/sublimation-equipment/can-you-use-any-printer-for-sublimation-epson-hp-brother-canon/
Sublimation Brother MFC-J485DW Printer Bundle Kit Sublimation Ink and 110 Papers
SoldSee similar items$249.00Buy It Now, FREE Shipping, eBay Money Back Guarantee
Seller:uzzi44150✉️(179)0%, Location:New York ., Ships to: US, Item:172942706444Sublimation Brother MFC-J485DW Printer Bundle Kit Sublimation Ink and 110 Papers. Sublimation Brother MFC-J485DW Printer Bundle Large Refillable Ink Cartridges 4 Sublimation Ink & 110 Paper Printer Over View Inkjet printers are best for home or small business use They offer excellent print quality for photos and documents and accept a variety of paper types and sizes. Wireless and mobile printing capability Connect this printer to your home or office network with built-in Ethernet or wireless LAN. Plus, print from your mobile device with Apple AirPrint, Google Cloud Print and Brother iPrint&Scan*. Up to 6000 x 1200 dpi (dots per inch) resolution High resolution for producing incredible quality and detail in documents and photos. 4 individual print cartridges are economical Only replace ink cartridges (black, cyan, magenta and yellow) when a color runs out. Large-capacity input tray for high-volume copying Reload less often with the 100-sheet tray. The 20-sheet automatic document feeder simplifies copying, scanning or printing multi-page documents. Empty Ink Cartridges Refillable Cartridges for Brother LC203 LC205 LC207 (Empty) MFC-4320DW J4420DW J4620DW J460DW J480DW J485DW J5520DW J5620W J5720DW J680DW J880DW J885DW 1 set of LC203 refillable cartridges for Dye ink, Pigment ink or Sublimation ink The cartridges have auto-reset chips. When a cartridge is empty, just remove, refill, and when you put it back in, the ink level will read full. There is a easy-refill hole and rubber plug on the top of each cartridge. It is very easy to remove the plug for ink refill and replace it back after refilled for the easy refilling. Sublimation Ink Over View This is a high quality sublimation ink suitable for heat transfer to t shirts and other surfaces. The pigment lasts at least 100 years much more durable than Dye ink. Use for transfer printing like Garment and T shirt printing,cloth printing,pillow,quilt,cross-stitch,shoe,cap,box,bag,vestee/decorative cloth,flag,banner etc. Package Includes: 1x 100ml Black, 1x 100ml Cyan, 1x 100ml Magenta, 1x 100ml Yellow 100% Compatible with all types of Piezo-electronic Printers. Can be use with refillable cartridges and CISS ink system. Sublimation Transfer Papers Sublimation Paper MADE IN JAPAN. HIGHEST QUALITY. Paper thickness 117gsm.Letter size (8.5 x 11"), 110 sheets/pack.High quality dye sublimation transfer paper. Great for mugs, metal, Chromaluxe and other coated rigid substrates.GREAT FOR SAWGRASS SG400 AND SAWGRASS SG800 PRINTERS. Also great for RICOH and EPSON using sublimation inks.ATTENTION - This is NOT for cotton t-shirt transfer!!! This paper must be used with sublimation inks! This paper works only on polyester fabrics and polymer-coated hard substrates. Whats In Bundle: Brother - MFC-J485DW Wireless All-In-One Printer - Black 4 Empty Ink Cartridges 4 x 100ml Pigment Sublimation inkSublimation transfer paper - 110 SHEETS size 8.5" x 11"Instruction manualCD-ROM for product setupPower cord We sell brand new items in factory sealed box not like others who will send you Refurbished/Used printers.Our CISS/Refill cartridges need to install by buyer , they are easy to install but if need any help we will guide you. Serious Buyer Only - No Returns Accepted We regret that any Sublimation products cannot be returned once purchased. Terms and Conditions We sell All Brand New Items in Factory Sealed Box . Please NOTE that sublimation system is hard to install and most people broke the parts of the bundle while installing . If you are new to this sublimation system Kindly contact us first before contacting eBay .By purchasing this item, you agree with the following rulesWe regret that any sublimation products cannot be returned once purchased. If item should arrive damage upon arrival, please notify us via email immediately so we can help. We allow our customer a maximum 5 days from arrival date to notify us if item arrives damage. Shipping & HandlingPlease provide the correct non-PO Box address for delivery. If the item was returned/non-deliverable due to the wrong address/customer unavailability, buyer is responsible for any expenses incurred. We only ship within U.S continental Ground Service. We will email the tracking # to your email registered on eBay. eBay Payment InstructionsWe accept PayPal only Return PolicyReturns are only accepted if the packaging box is unopened, AND buyer agrees to pay 25% restock fee to cover all fees and services.Customer Support We are Based in USA and item will be dispatched from Various warehouses from the Us. Please email us any questions with the item # and the bidder ID so we can reply accordingly.Any pre-sales questions should be sent through eBay's message system by clicking "ask seller a question".Condition:New, All returns accepted:ReturnsNotAccepted, Bundle Listing:No, Model:MFC-J485DW, Printer Type:Sublimation Printer, Product Line:Brother MFC, Connectivity:Ethernet (RJ-45), Output Type:Color, Technology:Inkjet, MPN:MFC-J485DW, Brand:Brother, Supported Printing Sizes:A4 (210 x 297 mm)
PicClick Insights - Sublimation Brother MFC-J485DW Printer Bundle Kit Sublimation Ink and 110 Papers PicClick Exclusive
Popularity - 121 sold, 21 available. 0 views, 0 views per day, 510 days on eBay.

121 sold, 21 available. 0 views, 0 views per day, 510 days on eBay.

Price -
Seller - 179+ items sold. 0% negative feedback. Good seller with good positive feedback and good amount of ratings.

179+ items sold. 0% negative feedback. Good seller with good positive feedback and good amount of ratings.

Recent Feedback
People Also Loved PicClick Exclusive
Sours: https://picclick.com/Sublimation-Brother-MFC-J485DW-Printer-Bundle-Kit-Sublimation-Ink-172942706444.html
Are you someone who is constantly involved in printing and image processing? Well, then you already know how important a sublimation printer is for you.
A sublimation printer uses heat to apply the dye on a range of materials. Board, cloth, plastic, paper, you name it. The whole principle of sublimation lies in the transition from the solid-state to the gas state, minus the liquid state. This process ensures a solid design without any kind of smearing or overheating.
If you are into the printing business or just love printing things at home as a hobby, you must get yourself the best sublimation printer. The invention of this equipment has made printing easier and faster, not to mention opened up to a variety of designs too.
However, with the market jam-packed with numerous sublimation printers that come with different features, it is essential you get your hands on the right one.
We have done thorough research and have penned down some of the best sublimation printers for you. Read on to choose the best you like.
Comparison Table of the Best Sublimation Printers
The Best Sublimation Printers Reviewed
1. Mitsubishi CP-K60DW-S Eco-Value Dye-Sub Photo Printer
Product Highlights
An eco-value dye-sublimation printer, the Mitsubishi CP-K60DW-S stands out because it can produce two print sizes from only one media paper. This sublimation printer can switch between 4×6 "and 6×8" prints automatically without the need to swap the paper roll or ribbon ink. This not only helps save time but also reduces stock references, and makes it easy to use and maintain.
Features
Mitsubishi CP-K60DW-S is a compact and lightweight printer that comes with all the latest developments and doesn't need a lot of space to install. Not to mention, one of its latest addition is the newly developed image processing method which ensures its reproduces smooth edges and natural images at 300DPI. You can also use the CP-K60DW-S with an aspect ratio of 1:1 for printing Instagram images. Besides, it comes with a speed of 11.2 seconds for a 4 x 6 inches print, and it can also be used to print wide formats. Also, the paper tray has the capacity to handle paper rolls of up to 5 to 6 inches.
Consuming over 0.05W of power when on standby, the Mitsubishi CP-K60DW-S is designed to reduce the consumption of power in sleep mode by up to 96%. With a USB 2.0 port, this printer can connect to all computers which include Macbooks as well.
Moreover, this eco-value dye-sub photo printer comes with an ink cassette, paper strip bin, paper flange spacer, CD-ROM, AC power cord, screws, cable ties, washer, 2 securing bands, and most importantly a 1-year warranty.
What We Like About Mitsubishi CP-K60DW-S Eco-Value Dye-Sub Photo Printer
Besides, one of the best features of this printer is its matt finish prints, very similar to a satin finish but much duller and highly preferred by photographers due to the high demands in the market.
What We Don't Like About Mitsubishi CP-K60DW-S Eco-Value Dye-Sub Photo Printer
One of the issues that most face is that some of its features are difficult to set up as it has a lot of technicalities. You may have to call a professional to help you set it up.
PROS
Eco-friendly and energy-efficient
Attractive finish
Fast printing
Easy to operate
Produces two print sizes from only one media paper
CONS
Difficult to set up duet to its technicalities
Bulky printer

2. Canon SELPHY CP1300 Wireless Compact Photo Printer
Product Highlights
One of the topmost compact sublimation printers, the Canon SELPHY CP1300 is simple, comprehensible, easy to use, and lightweight. Moreover, it makes for an excellent choice if you want to print photos at home. It is also portable.
See Related Topic: Print Transfer to Wood: 7 Cool Techniques Explored
Features
A wireless compact printer, the SELPHY CP1300 can print around 55 prints on a single battery charge; quite a jump from the 35 pages its previous model printed.
With its 3.2 inches LCD screen, it edits and prints photos with ease. Not to mention, you can connect your smartphone or tablet easily with the help of the Canon PRINT App3, as well as your camera's memory card, a USB, or a wireless LAN. These water-resistant photos that you print dry instantly and they look great for years to come.
Moreover, you can print collages with the 2″ x 6″ photo booth layout prints or the Party Shuffle Print 3. Also, since it operates by a thermal method, it comes as no surprise that the Canon SELPHY CP1300 with a dedicated ink cartridge can use 256 shades per color. It can print various sizes such as postcard (4.0" x 6.0"), L Size (3.5" x 4.7"), Card Size (2.1" x 3.4"), square Label (2.1" x 2.1").
What We Like About Canon SELPHY CP1300 Wireless Compact Photo Printer
Besides its sleek design and portability, the Canon SELPHY CP1300 Wireless Compact Photo Printer comes with an optional battery back. This feature ensures you share your memories from any part of the world and don't miss out on capturing the best memories in print.
What We Don't Like About Canon SELPHY CP1300 Wireless Compact Photo Printer
One common problem that most of the users complain about is that it is slower than other average portable printers. Plus, the maximum size it can print is 4 x 6 inches.
PROS
Portable
Compact power adapter
Wireless connectivity
Great print quality
Prints a variety of sizes
CONS
Slower than the average portable printer
The maximum size it can print is 4 x 6 inches

3. Brother MFC-J995DW INKvestment Tank Color Inkjet All-in-One Printer
Product Highlights
The all-in-one inkjet Brother MFCJ995DW INKvestment Tank color printer with its tank technology makes for a perfect choice when it comes to your home or small business needs. Besides, its re-engineered INKvestment Tank cartridges along with an internal ink storage tank ensure uninterrupted printing for up to 1 year without the need of buying more ink.
Features
Compatible with PC-Windows 10, 8.1, 8, 7, Windows Server 2008, 2008 R2, 2012, 2012 R2, 2016 Mac-OS X v10.11.6, 10.12.x, 10.13.x, the MFCJ995DW is a valuable choice for many tasks.
Working with an intermediary fabric printing process, yet it provides the most useful printing solution, giving you that coverage when you need it. Operating on a temperature of 50-95° F, the Brother MFC-J995DW can work with both wireless connections and Ethernet or NFC link. Moreover, mobile or desktop wireless printing can be done with the help of Google Cloud Print, AirPrint, and Brother and Wi-Fi Direct.
Besides, its 2.7-inch touchscreen ensures easy control of the unit while helping you differentiate among its features through a full-color body. Moreover, you can even go on to use its member feature to confirm the kind of material you are using to print at that moment. This feature ensures a flexible design for your printing needs.
Brother INKvestment Tank all-in-ones help you to figure out when to replace ink by using the Brother Intelligent Page Gauge, a visual, numerical way to know how much ink you've used and how much you've left. You will no longer run out of ink amid an important printing, as the INKvestment tank model monitors your ink constantly. So now you can print confidently and virtually without interruption!
What We Like About Brother MFC-J995DW INKvestment Tank Color Inkjet All-in-One Printer
The automatic two-sided printing feature included in the model gives you additional help in how well you print.
What We Don't Like About Brother MFC-J995DW INKvestment Tank Color Inkjet All-in-One Printer
It is difficult to align cartridges as well as the cartridge capacity is not always correct.
PROS
Re-engineered INKvestment Tank cartridges with an internal ink storage tank
Wireless mobile printing works with all major devices
Paper tray can be adjusted to fit numerous paper types
The setup is controlled by the automatic duplex printing feature
CONS
Cartridges are difficult to align
Doesn't ensure an accurate cartridge capacity gauge always

4. Epson Expression Photo HD XP-15000 Wireless Color Wide-format Printer
Product Highlights
Epson Expression Photo HD XP-15000 Wireless Color Wide-format Printer assures you Ultra HD photo quality and you get brilliant borderless prints up to 13 x 19 inches.
See Related Article: Best Printer for Heat Transfers
Features
The Epson Expression printer comes with a 2.4-inch color LCD screen that helps you manage the setups. This additional help provides you that extra control over your experience with materials. Particularly, the simple design ensures that you produce accurate prints with your work.
Besides, this printer can be linked to a wireless device of your choice. Additionally, supports auto 2 sided document printing and can handle items up to 23 mm thick.
Taking photo printing to new levels, this wide format printer comes with an individual 6-color Claria Photo HD Ink (with the all-new red and grey inks) that assures a wide range of colors and improved black and white photo printing. Also, this printer features Dash Replenishment which after activation keeps track of how much ink you are using and when you run low its orders more.
Moreover, Epson Expression Photo HD XP-15000's large, 50 sheet rear specialty tray makes printing pro-quality projects much easier, even on cardstock.
What We Like About Epson Expression Photo HD XP-15000 Wireless Color Wide-format Printer
Its 6-color feature works with more color features and goes on to produce distinct mixes, which adds an excellent style to the fabric when used aptly.
What We Don't Like About Epson Expression Photo HD XP-15000 Wireless Color Wide-format Printer
If you are thinking of using any cartridge in this printer, well, then you would be disappointed. The Epson printer is designed to be used only with an Epson brand cartridge. Ink cartridges and ink supplies of other brands are not compatible with this printer. Even if you find any ink cartridge or ink supplies that say it is compatible with, then let us tell you, it may not function well at all.
PROS
Assures Ultra HD photo quality
Small footprint of the printer body
Handles items up to 23 mm thick
Features Dash Replenishment
Brilliant borderless prints
CONS
Compatible only with the Epson brand cartridges and ink supplies
Does not work that well on some screen film surfaces
If not handled well, the ink screens can become dirty

5. Epson WorkForce WF-7210 Wireless Wide-format Color Inkjet Printer
Product Highlights
A sublimation printer, WorkForce WF-7210 can handle bulky intermediary fabric. This is possible because of its paper tray that can handle numerous cotton-based surfaces.
Features
Powered by Precision Core, Epson Workforce WF 7210 delivers borderless prints up to 13×19 inches and print-shop-quality color graphics. Moreover, this high-performance printer comes with a 2.2 LCD and an auto 2-sided printing up to 11×17 inches, assuring an easy setup and navigation.
WorkForce WF-7210 allows the creation of attractive shots with borderless bodies that goes up to 13×19 inches for transfer use. Paper is taken in up to 11×17 inches by the automatic two-sided scanner and rapidly scanned for a printing project.
Using up to 80 percent less power, this wide-format color inkjet printer offers wireless printing and networking. With the Wi-Fi Direct and Ethernet support, all computers at your workspace can easily connect with the WF-7210 printer. Additionally, it makes printing from smartphones and tablets directly, easy as well.
What We Like About Epson WorkForce WF-7210 Wireless Wide-format Color Inkjet Printer
From a 500 sheet capacity to a 125 sheet output tray, dual trays to a rear feed for specialty paper, this inkjet printer offers speed and versatility.
What We Don't Like About Epson WorkForce WF-7210 Wireless Wide-format Color Inkjet Printer
This printer is designed only for use with Epson cartridges. No third-party cartridges or ink can be used. Using non-Epson inks and inks not formulated for this particular printer can cause damage, which is not covered by the Epson warranty.
PROS
The rear feed provides additional help with specialty paper
Can handle bulky intermediary fabric
Easy access for all printing demands with the output tray
Works with all mobile operating systems
CONS
Requires added software for NFC function
2.2 inch LCD is difficult to use

6. Epson WorkForce WF-7610 Wireless Color All-in-One Inkjet Printer
Product Highlights
The Epson WorkForce WF-7610 comes with a 4.3 inches color touchscreen as well as a 250 sheet paper capacity and rear tray that offers enhanced productivity.
Features
Powered by Precision Core, Workforce WF-7610 delivers performance beyond laser. It brings to your small offices' wide-format printing and better productivity as well.
Saving up to 40 percent lower printing cost, this inkjet sublimation printer assures quality prints with a speed of 18 ppm for black and 10 ppm for color. Apart from the 13×19 inches print-shop-quality borderless printing, it also includes wide-format scanning up to 11×17 inches.
This printer also comes with a 2-sides automatic document feeder and an auto 2-sided print/scan/fax/copy too. Moreover, the Workforce WF-7610 includes wireless and Wi-Fi Direct and can print anytime, anywhere from tablets, smartphones, iPads, and iPhones.
Adding to its features is the Amazon Dash Replenishment which it comes with. On activation, your ink usage is tracked and when you begin to run low, it helps place orders from Amazon.
What We Like About Epson WorkForce WF-7610 Wireless Color All-in-One Inkjet Printer
With the Epson WorkForce WF-7610 you can get 13×19 inches print-shop-quality borderless prints, not to mention, laser-sharp color and black text.
What We Don't Like About Epson WorkForce WF-7610 Wireless Color All-in-One Inkjet Printer
The usage of non-Epson cartridges and ink may cause damage to the printer and is also not covered by the Epson warranty.
PROS
Amazon Dash Replenishment
Fast printing
Good quality for the price
CONS
The cartridge has to be replaced frequently
Driver software not great

7. Canon Pixma MG3620 Wireless All-In-One Color Inkjet Printer
Product Highlights
The Canon Pixma MG3620 comes with enhanced features such as the Auto duplex printing which cuts down paper usage by 50 percent, which in turn helps you save a lot of time and money.
Features
With a quick and easy wireless setup, the Canon Pixma MG3620 is compatible with Windows 8, Windows 8.1, Windows 10, Windows 7, Windows 7 SP1, and more.
Moreover, with its mobile device printing feature, you can easily print from your iPhone, iPad, and iPod touch with AirPrint and Android devices with Mopria and Google Cloud Print.
Besides, with a 9.9 IPM for Black and 5.7 IPM for color, this printer comes with a compact and space-saving design. In addition to these features, it includes an auto 2-sided print that helps print on both sides of the page.
Overall, the Canon Pixma MG3620 is a convenient and simple printer that caters to all your printing needs.
What We Like About Canon Pixma MG3620 Wireless All-In-One Color Inkjet Printer
This is a budget-friendly printer. So, if you are looking to use it at home, then the Canon Pixma MG3620 is worth the buy.
What We Don't Like About Canon Pixma MG3620 Wireless All-In-One Color Inkjet Printer
Not suitable for official purposes. Moreover, instructions are not very user-friendly; so for low-tech people, operating this device may be a bit frustrating.
PROS
Budget-friendly
Good for a student
Quick and easy wireless setup
CONS
Instructions not user-friendly
Not suitable for the office

Final Verdict
Finding the best sublimation printer is not always easy as choosing one also depends on your needs. You could either be looking for a printer for business or home. Or you could be looking for a beginner level printer or a budget-friendly one. Choices and needs can vary from person to person.
If we have to suggest, we would say one of the best sublimation printers that you can opt for is the Canon Selphy CP1300. This printer is budget-friendly and offers fast production. The layout of the printer is capable of handling high-resolution images and makes loading up images easy in a short span of time. It can even do well for basic t-shirt designs. Also, since it's portable, you can carry it anywhere, to gatherings or holidays.
However, before you settle down on one, do consider what you need it for, how often are you going to be using it, your budget, and more. We hope our list helps you settle down on one that best suits your needs and requirements.
Buyers Guide:
Buying the right sublimation printer for yourself is a big decision. You cannot just go and pick anything you find in the market because it's an investment for your company or personal projects in the long run. Today, the market is flooded with options, and before you pick one you have to consider the budget, size, performance, and more. These various options could confuse, hence, we have come up with a detailed buying guide to help you buy the best sublimation printer according to your needs.
Use of the Printer
Knowing why you need a printer or what use of it you have is essential before buying one. While most of you may be aware of a sublimation printer, some may not know the different kinds. Some are solely for r-shirts, mugs, or plaque and some for photos. So make sure you know what you are going to do with the sublimation printer you buy. Besides, you will find two kinds: professional ones for all kinds of commercial work and budget-friendly printers to cater to all your craft and hobbies.
The ones that are expensive and come with enhanced features are used for business purposes. They are used for offices, photo booths, digital labs, printing centers, and more. Precise and accurate, these sublimation printers are best for businesses where massive volumes of printing are done every day.
As for models used by an average consumer, they are not high-end but are capable of printing good quality photos. These models most often require specialized ink and medium for printing, not to mention, Wi-Fi connection too. However, the consumer models can be expensive if you are looking to operate it in the longer run. This is because the dye is expensive and can finish quickly, thereby, enabling you to constantly bye them.
Medium of Printing
A special kind of paper is used with sublimation printers. Paper for business models comes in huge rolls and for consumer models, you get rolls or paper packs or even sticky papers. Standard paper sizes include 2 x 6 inches, 3.5 x 5 inches, while the most used is 4 x 6 inches. Moreover, advanced professional models can handle larger sizes such as 5 x 7 inches and 6 x 8 inches. Besides paper, you can also go on to print on mugs, cups, t-shirts, shirts, glasses, CDs, and more.
Types of Ink
All printers use special ink, either a ribbon or a cartridge kind. Both need paper and ink to print. You have to ensure that you have the best quality of ink and paper without which the performance, speed, and efficiency of the units are compromised. Printers with cartridge or ribbon ink come with specialized papers.
Buying a combo will ensure the ink remains intact and doesn't fade away. However, for professionals ribbon ink so be apt as for hobbyists both are good options if budget is not a major concern. Whatever be your choice or printer, make sure you order for paper and ink is done well in advance as most printers come without them.
Working of the Cartridge
It's essential to check whether the cartridges that you will use in your printer can handle the dye sublimation process. Specialized cartridges focusing on single colors will be needed. These cartridges include yellow, magenta, and cyan that go alongside black cartridges for all your printing needs.
Connectivity
Windows or MAC, high-end sublimation printers work with all advanced operating systems. From a MAC device to a PC, laptop to a USB port, sublimation printers can be connected to any of the devices we use today. Also, though there are various to transfer photos to printers, Memory cards are an ideal option too. Some printers are also compatible with Android and iOS via Wi-Fi and Bluetooth. So when you are choosing the best sublimation printer for your needs, do make a wise choice.
Resolution or DPI
When you are looking to print something, sharpness, brightness, and clarity of the photo are what you need. DPI does just that, it tells you about the resolution. We all are aware of the higher the resolution, the clearer, and sharper the image is. However, this doesn't necessarily mean you need a printer with a 1200 DPI. For you can opt for a 300 DPI printer as most advanced and consumer models come in this size.
If extra clarity is your goal, then opt for 600 DPI. So, before you scroll through Amazon for a sublimation printer, keep in mind what you're going to print and what kind of media you require for printing.
Warranty
It is really essential that you check for the warranty for any product you choose. Most of these sublimation printers come with a warranty that ranges from months to years. The longer warranty you get for the printer, the better. However, most come with a one-year warranty.
Also, make sure when buying a printer you looking for a warranty on replacement parts as well. Generally, these units do not require repair for years, but since this is going to be an investment for a long time, ensure you have the warranty for everything.
Frequently Asked Questions (FAQs):
1. Can any printer be used for sublimation?
Only those that support sublimation ink can be used as some printers are incapable of supporting the distinct substrates in the ink. Traditional ink cannot enter certain things you print on.
2. What materials can you sublimate on?
You can sublimate on numerous things – apparel, signage, photo paper, rigid products. Knit materials for your indoor purposes can be sublimated on. You can even sublimate on woven materials that are thicker. Rigid substrates like plastic, fiberglass, and aluminum can also be used, even ceramic tiles as well. The only thing you have to makes sure is the substrate can handle the material.
3. How long can sublimation ink last?
On average, sublimation ink can last up to four to six months. And the ink tends to dry out if not used regularly too, thus raising issues of color shifting or printer head clog. So when you are purchasing sublimation ink, make sure it includes a 'use by' date, stating how long can the ink be used. Don't use ink if the date has passed, as it would not be of any use and just harm other inks. There can be substantial damage if not handled well.
4. What is the difference between sublimation printing and vinyl printing?
The process of vinyl printing involves the application of a layer of ink on the top part of the garment. The ink solidifies over the material for full coverage. Sublimation is different as here the ink becomes a part of the material. The ink absorbs into the material and doesn't just stay on the top. When heat and pressure are applied, the ink becomes gas, thereby, fusing the design into the material.
5. Can sublimation be done on dark shirts?
Yes, sublimation can be done on black shirts but most often the results aren't that strong. Since sublimation is a dye-based process, it does not produce white colors.
6. Can you sublimate on cotton?
Chemically speaking, sublimation bonds to polymers and polyester and not cotton! However, you can always go ahead and try it on cotton. Conventional cotton décor such as on screens and direct-to-garment printing still have the same tendency.
After thorough research, we have come up with the best sublimation printers on the market today. We hope our list of products, buyers guide, and FAQs help you make the right choice according to your needs and budget.
Sours: https://craftwhack.com/best-sublimation-printer/


Specials
Compatible Inkjet Products For HP
Compatible Inkjet Products For Canon
Compatible Inkjet Products For Epson
Compatible Inkjet Products For Brother
Compatible Sawgrass Virtuoso, Ricoh Dye Sublimation Cartridges, Ink
Compatible Inkjet Products For Canon imagePROGRAF Large-Format Inkjet Products
Compatible Midnight Double Black Inkjet Products IX 6820, IP 8720 Wide Format
Compatible Inkjet Products For HP Designjet Wide Format
Print Head Cleaner / Hand Cleaner / Print Head Prime Tools
Compatible Ink For Epson Ink Tank Printers T-502, T-512, T-664, T-522, T-786, T-774
Compatible Ink For Canon Mega Tank Printer Ink GI 26, GI 20, GI 290
Compatible Ink For HP-31, HP-32 XL Ink For HP Smart Tank Plus 551, 651
Odd Parts/Syringes/Refill Tools
Process
Photo Paper, Transfer Paper, Sublimation Paper, Positive Film
Sours: https://www.inkproducts.com/ink-store441/home.php
Sublimation printer dye brother
Dye Sublimation Ink for Brother MFC-J995DW Printer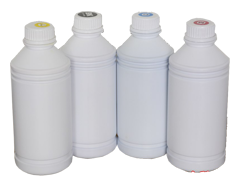 Dye Sublimation Ink for Brother MFC-J995DW Printer

Suitable for customizable sublimation printing including photo gifts and awards ceramic tiles, decorative tiles, promotional gifts, t-shirts, phone cases,

Main Benefits of Dye Sublimation Ink:
This Brother MFC-J995DW dye sublimation ink is tailored to the sublimation digital printing market. Meet the cost effective requirements, and also with long time color duration. The quality has been tested by the market for a long time. The stability is high reliable.
This Dye Sublimation Ink is designed for Brother MFC-J995DW Printer.

Simple Steps of sublimation printing with Brother MFC-J995DW sublimation ink :


No-treat or pre-treat the sublimation blank
Printing onto sublimation paper
Transfer the image onto the blank by heat press or calender
Cutting and finishing

Features:



Excellent jetting performance
Brother MFC-J995DW Dye Sublimation Inks show an excellent jetting performance with piezo printheads demanding standard viscosity. The inks are formulated for the highest reliability delivering day-to-day consistent quality.
Brother MFC-J995DW Dye Sublimation Ink set is especially formulated towards excellent jetting reliability for print mode with small drop size, as well as print mode based on multiple drops.
Brother MFC-J995DW Dye Sublimation Ink set is designed to deliver controlled ink wetting fitted to the multi-pass printing process.
Brother MFC-J995DW Dye Sublimation Inks are based on high-performance pigment dispersions and ink formulations which are designed to deliver the combination of wide color gamut and low ink consumption.
All polyester materials

Colour Shades:
| | | | | | | |
| --- | --- | --- | --- | --- | --- | --- |
| | | | | | | |
| Cyan | Magenta | Yellow | Black | White | Light Cyan | Light Magenta |

Safety information:
Material Safety Data Sheets for Brother MFC-J995DW Dye Sublimation Inks are available according to EC regulation 1907/2006, informing in detail about all relevant safety data, including labelling according to the present EEC regulations, as well as to health and safety labelling requirements. Such health and safety data may also be derived from the respective label.

Technical specs:
Target values

Cyan

Magenta

Yellow

Black

Light Cyan
Light Magenta
White

Static surface tension (25°C)

28-30 mN/m

28-30 mN/m

28-30 mN/m

28-30 mN/m

28-30 mN/m

28-30 mN/m

28-30 mN/m

Viscosity (at 45°C and 12 rpm)

7-9 mPa.s

7-9 mPa.s

7-9 mPa.s

7-9 mPa.s

7-9 mPa.s

7-9 mPa.s

7-9 mPa.s

Shelf life (from production date / * when stored under recommended conditions (4-23°C in closed Agfa bottles, not in direct sunlight and away from heat and UV-radiation sources)

12 months

12 months

12 months

12 months

12 months

12 months

12 months
Sours: http://www.jetinkpro.com/sublimation-ink/dye-sublimation-ink-for-brother-mfc-j995.html
5 Best Sublimation Printer In 2020
The most arrogant dancers could, without asking, without too much ceremony, begin to cuddle up behind an unfamiliar girl, pawing everything. With their own hands. My wife was no exception; moreover, she was one of the most coveted objects. The dancers who dared so impudently snuggle up to her from behind.
Similar news:
Whats up to you. Nothing. really. - Catherine looked at him in fright, tightening her grip on the cherished key to her freedom.
4258
4259
4260
4261
4262