The 50 best workout songs to play at the gym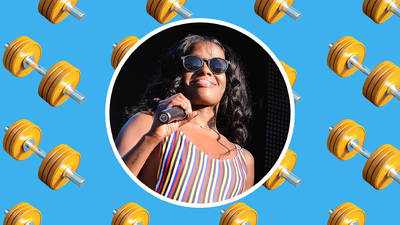 The best workout songs create the ultimate pump-up playlist for adrenalin-fuelled exercise
Written by Andy KryzaWritten by Andrew Frisicano
Contrary to what the very ripped personal trainer at the gym keeps screaming at you, sometimes the best motivation for working up a sweat isn't the grunting encouragement of a stranger clutching a protein shake – oftentimes, you just need to listen to one of the tracks on this list of the very best workout songs. Whether you're powering through leg day or sitting on the couch with a Shake Weight, the perfect soundtrack is essential to getting your blood pumping and your body moving.
To help you on your fitness journey, we tapped our stable of music geeks – some of which are in much better shape than others – to scour their knowledge of hip-hop, pop, classic rock and more to come up with 50 high-energy motivators. Strap on the sweatband and get ready to move.
Written by Kristen Zwicker, Marley Lynch, Hank Shteamer, Gabrielle Bruney, Brent DiCrescenzo, Sophie Harris, Andy Kryza, Andrew Frisicano, Nick Leftley, Tim Lowery, Carla Sosenko, Kate Wertheimer and Steve Smith.
Listen to these songs on Amazon Music
RECOMMENDED:
🏃 The best running songs
🎸 The best classic rock songs
🤩 The best inspirational songs of all time
🎶 The best '80s songs
🎵 The best '90s songs
An email you'll actually love
By entering your email address you agree to our Terms of Use and Privacy Policy and consent to receive emails from Time Out about news, events, offers and partner promotions.
🙌 Awesome, you're subscribed!
Thanks for subscribing! Look out for your first newsletter in your inbox soon!
Best workout songs, ranked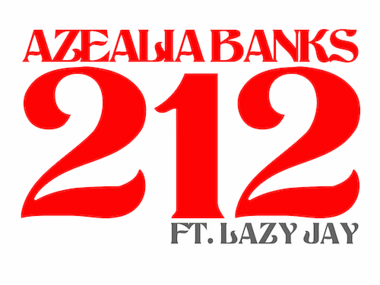 1. '212' by Azealia Banks
Banks may be known as much for her constant feuds as for her music—but no one can deny that her 2011 debut single was one of the hottest club tracks in recent memory. You don't need to be on the dance floor to appreciate Ms. Bank's breakout hit: Just when you think you've reached your limit, count on her combative, relentless flow to help you tap into your inner fierceness.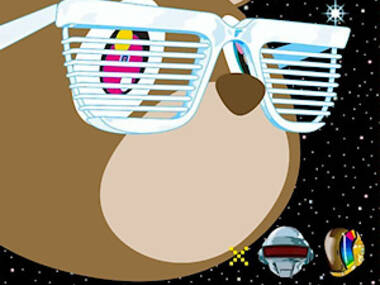 2. 'Stronger' by Kanye West
Taken on its own, Daft Punk's 'Harder, Better, Faster, Stronger' is a fantastic workout song. But combined with a peak-of-his-powers Kanye, it's one of the best workout songs of all time. Kanye might be rapping about his own greatness (Kanye's gonna Kanye), but this is also a clutch song in motivating you to achieve yours too.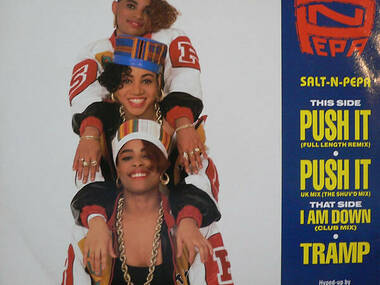 3. 'Push It' by Salt-N-Pepa
Tell us you don't remember dancing to this as a kid, and we won't believe you. Admit you didn't know what a 'fly mother' was, and we will. Either way, it's physically impossible to listen to this 1988 hit and stay still – we recommend Salt-N-Pepa's gymtastic dance routine as your calorie-burning mode of self-expression for this one.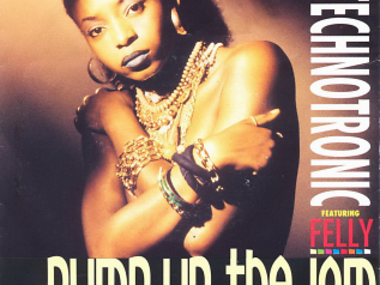 4. 'Pump up the Jam' by Technotronic
Belgian outfit Technotronic's triple-platinum international smash remains one of the most recognizable – not to mention frenzy-inducing – dance tunes. With its relentless beat and driving bassline, we guarantee the jam isn't the only thing that's going to get pumped up.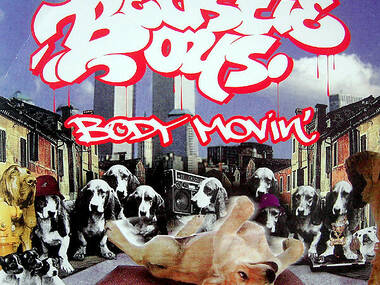 5. 'Body Movin' (Fatboy Slim remix)' by the Beastie Boys
With all their mock informercials and retro video homages, it's a wonder the Beasties never made an all-out exercise video. Still, this aerobic remix from 1998's Hello Nasty was a rare case of the trio allowing a populist producer to rework a song for purely commercial reasons. And work it did. Fatboy Slim amped-up wah-wah guitars and scratching, and flared out the bottom end with funk. It was the closest thing to outright boogie the New Yorkers had released since 'Hello Ladies.' There are kitschy samples from Ed Durlacher's Modern Dynamic Physical Fitness Activities, and MCA lets it be known that even 'when it comes to quarries I'm known to swim.'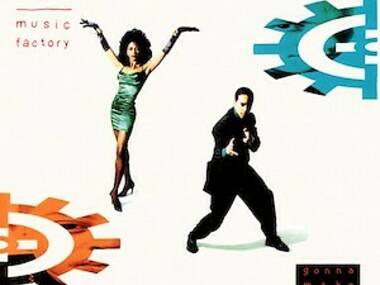 6. 'Gonna Make You Sweat (Everybody Dance Now)' by C+C Music Factory
One YouTube commentator nails it: 'Modern dance songs are bland by comparison.' You tell 'em! He has a point though. The funky drummerish beat, the plinky cowbell, the manic scream of its singer (was she really singing though? This is 1990, just a year after the Milli Vanilli scandal broke). This energetic song says one thing: EVERYBODY DANCE NOW. And it says it well.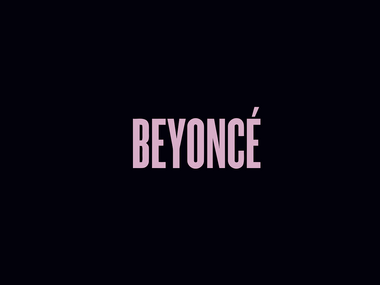 7. 'Partition' by Beyonce
Consisting of two sections, 'Yonce' and 'Partition,' the third single from Beyonce's eponymous fifth studio album is essentially the pop-R&B queen's persona in song form: one part swagger and one part sex—things that, let's be honest, are not entirely unrelated to the motivations behind going in the gym in the first place.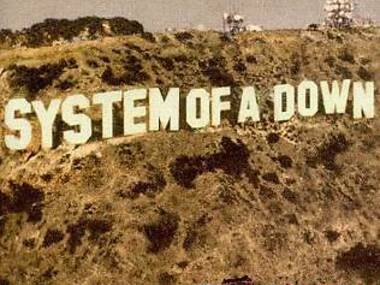 8. 'Chop Suey' by System of a Down
You know those workouts that require you to alternate between sprinting and jogging? SoaD's biggest hit is essentially that in musical form: a chaotic explosion of mathematically calibrated metal blasting into your headphones with relentless fury before the song slows to a jarringly mellow groove... then does it all over again. Most of SoaD's catalogue is tailor made for particularly aggressive workouts, but 'Chop Suey' is unique in its manic peaks and valleys.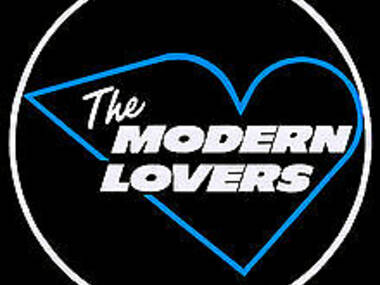 9. 'Roadrunner' by the Modern Lovers
Jonathan Richman's 1972 ode to cruising the highways of Massachusetts is also a great way to cruise through four minutes of workout time. The two-chord jaunt is actually the perfect marker for a leisurely half-mile. In the future, it's possible – recommended, even – that the mile (or the kilometer for our metric-measuring brethren) will be replaced with the 'Roadrunner' as a unit of measure. Go off now and get in a few roadrunners before dinner.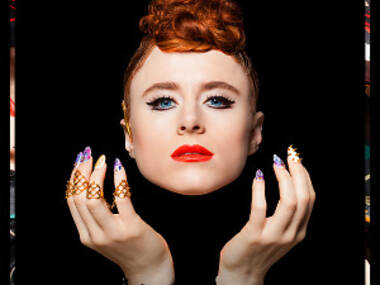 10. 'Hideaway' by Kiesza
We recommend putting on Kiesza's electropop ode to '90s house and hitting the streets to create your own interpretation of this energetic song's viral video, which features a long take of the Canadian ballet-dancer-turned-pop-songstress twirling, shimmying, and gyrating through Williamsburg. Sure, your version might be more akin to Prancercising, but whatever, calories are calories.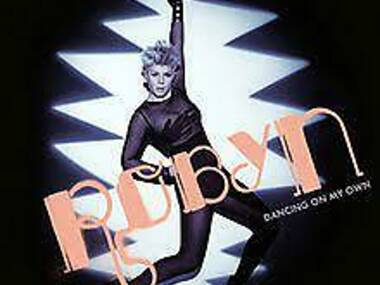 11. 'Dancing on My Own' by Robyn
The Swedish pop star makes music to get your system pumping, hence the title of her awesome Body Talk series. She targets one muscle in particular though—your heart—and 2010's 'Dancing on My Own' makes you feel simultaneously desperate and defiant. Work those complicated emotions out, yo!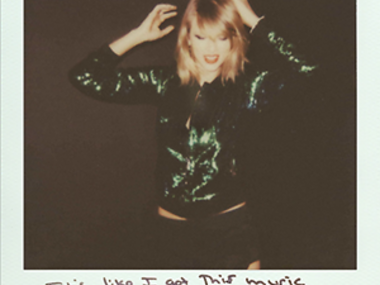 12. 'Shake It Off' by Taylor Swift
BRIT's Global Icon award winner Taylor Swift's upbeat megahit 'Shake It Off' did more than just tell the haters of the world to kindly kiss-off, it completed Swift's metamorphosis from country darling to pop superstar. What better way to soundtrack your own transformation into a stronger, healthier you?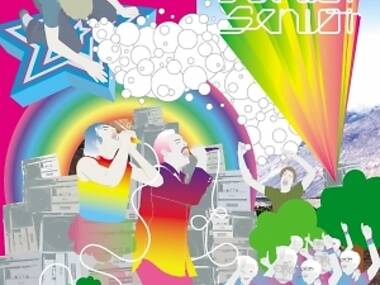 13. 'Move Your Feet' by Junior Senior
Despite the brooding murder dramas, perpetual damp and considerable hot-dog consumption, Denmark is still one of the happiest countries on the planet. (Okay, perhaps the hot dogs help.) Then again, Junior Senior's 2003 tune jam-packs enough uncut joy to counterbalance the millions of Jo Nesbø's nihilist noirs flooding bookshelves. With a bassline like intravenous Red Bull and smile-widening horns, the disco shuffle of this giddy-dumb one-hit wonder could make Søren Kierkegaard strip naked and do jumping jacks.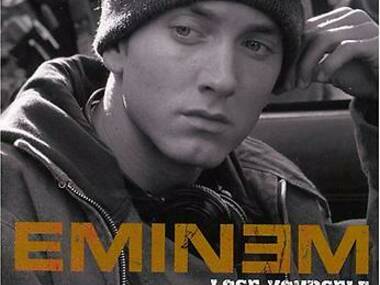 14. 'Lose Yourself' by Eminem
The song that inspired a whole generation of fitness-minded Boomers to stop complaining and embrace the motivating power of hip-hop, Em's Oscar-winning pick-me-up has become a go-to workout staple thanks to its adrenaline- (and first-) pumping beat and Marshall Mathers' surprisingly positive messaging. Plus, it stealthily extolls the virtue of carbo-loading before a run.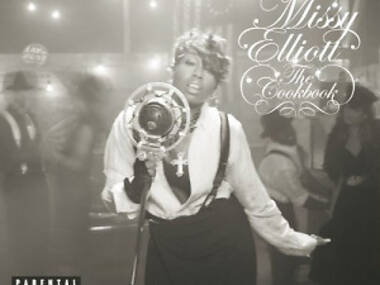 15. 'Lose Control' by Missy Elliott
Missy 'Misdemeanor' Elliott looked to freestyle electro to craft her hit single 'Lose Control,' creating a slick re-envisioning of Cybotron's 'Clear' (with a red-hot vocal sample from Hot Streak's 'Body Work'). Between Fatman Scoop's signature roar, Ciara's croon, and Missy's all around bad-assery, this uptempo jam is the perfect way to ramp up the energy.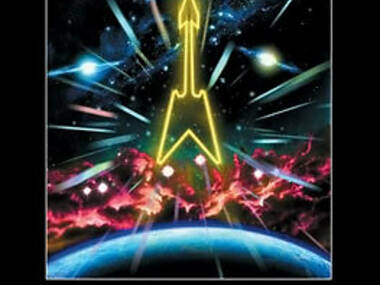 16. 'One More Time/Aerodynamic' by Daft Punk
The melding of Daft Punk's anthemic smash hit "One More Time" with the funky, instrumental "Aerodynamic" in 2007 is simply genius, creating a euphoric, powerfully building (fl)ab burner. We can even imagine the helmet-wearing robots of Daft Punk working out to this energetic song in their LED-plated suits.
17. 'Uncontrollable Urge' by Devo
This is another song with the ability to physically propel you forward, but the only danger of this track from 1978's Q: Are We Not Men? A: We Are Devo! is that its insane, scatterbrained energy will make you want to try and do ten things at once—not a good tactic at the gym.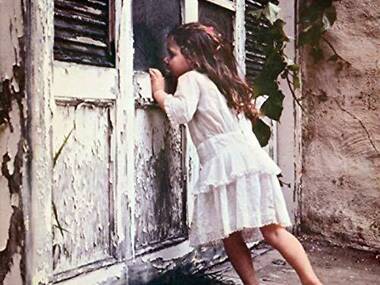 18. 'Kiss Off' by Violent Femmes
Granted, it's hard to imagine the Violent Femmes' anxious-sounding lead singer, Gordon Gano, setting foot in a gym. But 'Kiss Off,' from the folk-punk-garage band's classic 1983 debut album, taps into the violent side of the band's quasi-oxymoronic name. Written while Gano was a teenager, it vibrates with adolescent, something-to-prove resentment – which can sometimes be just what the trainer ordered.
19. 'Hypnotize' by the White Stripes
The Stripes have plenty of back-to-basics rippers, but halfway through this economical, under-two-minute song from 2003, Meg cuts out, and Jack stomps on his fuzz pedal for an as-simple-as-it-gets 'solo.' When the drummer comes back in and the two link up for the chorus again it's epically energizing. If this doesn't get your heart rate up and make you want to push yourself past your limit, we don't know what will.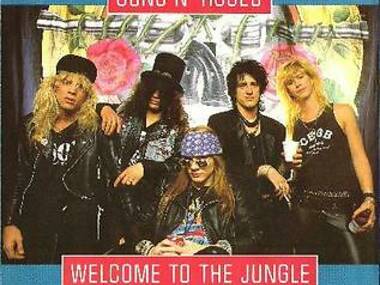 20. 'Welcome to the Jungle' by Guns N Roses
As the story goes, the lyrics to 'Welcome to the Jungle' were inspired by a homeless man in New York City, who asked a young Axl Rose, 'Do you know where you are? You're in the jungle, baby. You're gonna die!' Cue up this eternal rock gem to harness your fight or flight instinct during your next sweat session.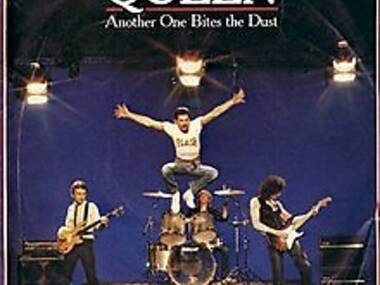 21. 'Another One Bites the Dust' by Queen
Finding energetic songs for cardio is easy enough, but for reps you need something more basic in its thump, more regular in its drive – more, in other words, like Queen's 1980 megahit. Time your lifting to the relentless bass, and enjoy the bonus of Freddie Mercury's high rock tenor urging you to find vengeance against whatever is powering the anger of your workout that day.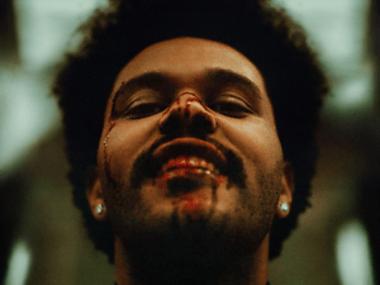 22. 'Blinding Lights' by The Weeknd
The Weeknd's sizzling After Hours has the distinction of being arguably the song of 2020, and it's perpetually moving beat paired with stabs of pop-synth bliss make it the ideal song to keep step to… provided your heart rate is high enough to keep up with its unrelenting rhythm.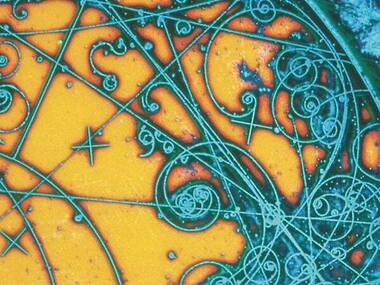 23. 'Hard to Explain' by the Strokes
Fabrizio Moretti is the greatest Spin instructor in rock & roll. By name alone, the metronomic Strokes drummer even sounds like a Tour de France racer. The perfect Is This It track might immediately bring to mind cigarettes, denim and booze, but Fab's inhumanly locked rhythms help make the debut an optimal exercise regime anthem. The 160 bpm beat (coincidentally, a great target heart rate for the average 30-year-old) of 'Hard to Explain' keeps your legs pumping the cycle at a brisk 22 mph pace. That brilliant pause comes in at two minutes, giving you a chance to catch your breath before hammering the pedals for the closing burn.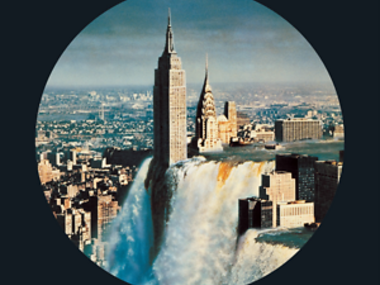 24. 'Need You Now' by Cut Copy
Cut Copy may not be the first band you think of when it's time to break a sweat, but 'Need You Now' is essentially the sonic version of a runner's high. Hell, Dan Whitford repeatedly wails, 'I know we're running baby / But I need you now.' From the opening chugging synth to the tune's extended euphoric climax, this energetic song is made to get you across the finish line.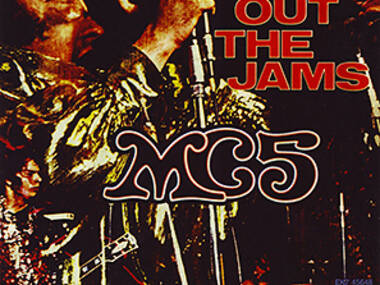 25. 'Kick Out the Jams' by MC5
Rocky had Mickey, Daniel had Miyagi, Dodgeball had Patches. Point is, if you want a muscle-crushing regimen, you're going to need a blue-collar sensei riding your ass hard. Skip the warm-up, cream puff, and slot this electric slice of 1969 protopunk into track one of your workout mix. With an Afro that looks like he shoved his finger in an electrical outlet, frontman Rob Tyner hollers, 'KICK OUT THE JAMS, MOTHERFUCKER!' Then Wayne Kramer rips into a whip-cracking guitar riff. Sir, yes, sir! Oddly, this cult classic remains a favorite of doughy music critics more than heavy-metal jocks.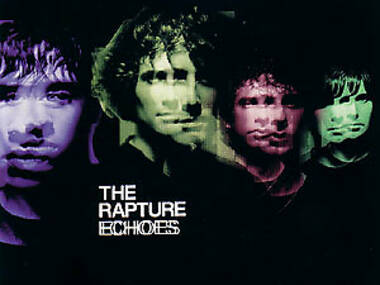 26. 'House of Jealous Lovers' by The Rapture
The best use of a cowbell in a dance song ever? That auspicious award goes to this banger off the Rapture's essential get-the-party-started LP Echoes. Three guitar chords, an insanely catchy bass line, whiney-as-fuck screams and a ceaseless disco-y beat will make you want to work your ass off. Trust us. The drawn-out count-off from one to eight midway through is perfect for plugging through another set of reps.
27. 'Infinity Guitars' by Sleigh Bells
A new paragon of indie-rock millennial mom metal, 'Infinity Guitars' is all about mounting pressure and shredding axes, building from a schoolyard-style clap-along before absolutely exploding with raucous fury. As a workout song, it's the perfect confidence-builder, a sonic shot of adrenaline ideal for building toward a huge goal before utterly collapsing.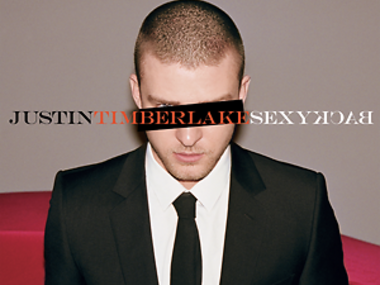 28. 'Sexy Back' by Justin Timberlake
Sure, sure, we all go to the gym to lower our blood pressure and improve cardiovascular health, but looking good ain't exactly an unanticipated side effect. JT's international hit, which he described as being akin to David Bowie and David Byrne covering James Brown's 'Sex Machine,' is sure to give you a little added motivation.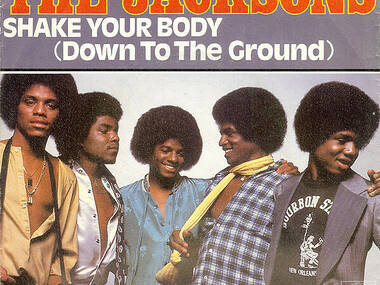 29. 'Shake Your Body (Down to the Ground)' by The Jacksons
Even before his King of Pop days, M.J.'s dance-floor decrees were irresistible. Throw this 1978 disco burner on your headphones, and you'll find yourself obeying the dearly departed icon's every command: 'Let's dance!' Roger. 'Let's shout!' You got it. 'Shake your body down to the ground!' Yes, master.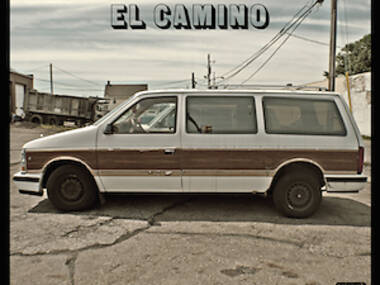 30. 'Lonely Boy' by the Black Keys
Say what you will about the authenticity of the Black Keys' blues; this 2011 track is a hip-shaker if there ever was one. It's almost impossible to keep still while it's on, which makes it a perfect energetic song for a workout. We like it for running, but we'd really rather take a page from Derrick T. Tuggle – the smooth-moving part-time security guard who stars in the song's music video – and cut a rug instead.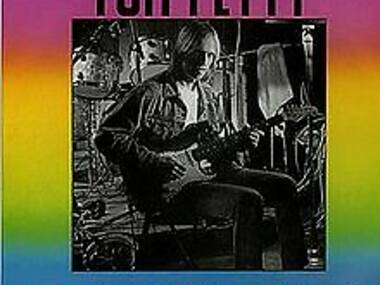 31. 'Runnin' Down a Dream' by Tom Petty
Whether you're currently pursuing your dreams or fleeing the smoldering embers of your once-bright hopes, Tom Petty's 1989 jam, which celebrates the freedom of the open road, will put some fire in your step. What was it you wanted to do again? Make yourself a healthy, farmers'-market dinner? Join a book club? Take a nice weekend trip? By the time the solo hits, you'll be in full sprint, grasping at that damn dream's heels.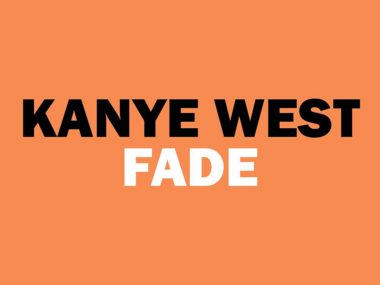 32. 'Fade' by Kanye West
Even without the Flashdance-inspired Teyana Taylor video, Kanye's instrumental-ish Yeezus hit is a steady, steely heart-pounder whose repetition provides the perfect rhythm for any number of workouts. The buildup is steady and the release is downright cathartic, making for a track that will have you ripped as Teyana in no time. (Just kidding. That's impossible.)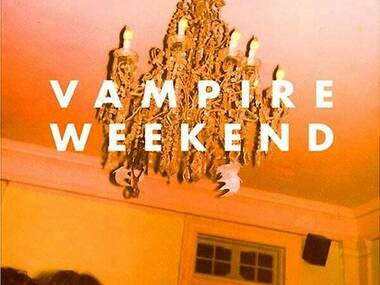 33. 'A-Punk' by Vampire Weekend
This is your go-to jogging-in-the-sun song. Off Vampire Weekend's 2008 self-titled debut album, the spunky, perky track is a perfect soundtrack for those few shiny minutes when you're feeling good, waving at passersby and running in place at stoplights. It may not get you through the uphill battles, shin splints and mile nines, but there's nothing wrong with starting on a lighthearted foot.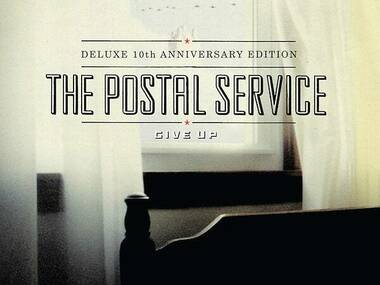 34. 'Such Great Heights' by the Postal Service
It's true that this track was featured in the Garden State trailer and is now forever haunted by the specter of Zach Braff, and yes, Ben Gibbard's oeuvre isn't what you generally turn to when it's time to break a sweat, but this 2003 classic has enough energy to power the workout of any indie-pop fan who wants to stay skinny-jean–slim. A tenderhearted love tune and an exercise must-have? It's no wonder that after a decade, we still can't get 'Such Great Heights' out of our heads.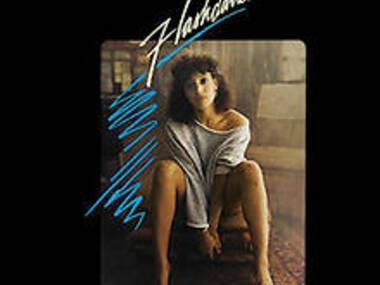 35. 'Maniac' by Michael Sembello
Not a lot of us can truly relate to Flashdance – welding in a steel mill by day, go-going at a seedy bar by night, etc. –but this tense, synth-drenched 1983 soundtrack tune could inspire even the staunchest couch potato to don a leotard and sweat it out. Who doesn't yearn to '[dance] into the danger zone / Where the dancer becomes the dance?'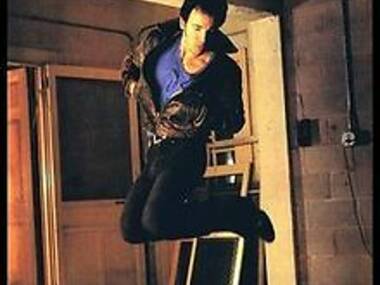 36. 'Dancing in the Dark' by Bruce Springsteen
For everyone who goes into fantasy-music-video mode on the treadmill—that's all of us, then—there can be no finer brain candy than the Boss's 1984 anthem, the biggest hit of his entire career. Yes, you are the girl Springsteen pulls out of the audience in the video – that includes you, fellas – and you are dancing onstage. Add to that the song's crazy urgency – 'I wanna change my clothes, my hair, my face!' – and sweaty sexiness – 'I need a love reaction' – and you'll find you've got another mile in you easily.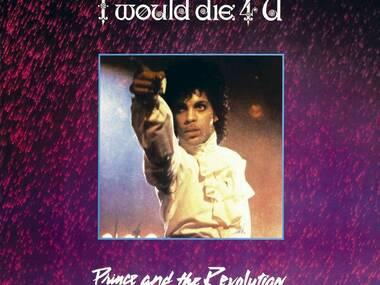 37. 'I Would Die 4 U' by Prince
Ideally, we'd don pastel spandex and break into synchronized aerobic moves for this energetic song. The uptempo dance track, off 1984's Purple Rain, has synth-pop, dramatic lyrics and funky breakdowns aplenty, making us the star of our own '80s workout montage whenever it comes up on our playlist.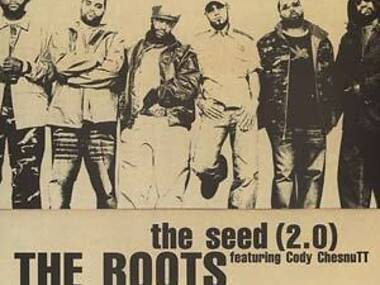 38. 'The Seed (2.0)' by the Roots
A slow jam for an exercise song, this 2002 track is best for biking. The sexy overtones actually work pretty perfectly for a workout; the track has serious rhythm and a catchy hook—you push the pedals, Cody Chesnutt will push, um, his seed in her bush for life. You'll get into it, we swear.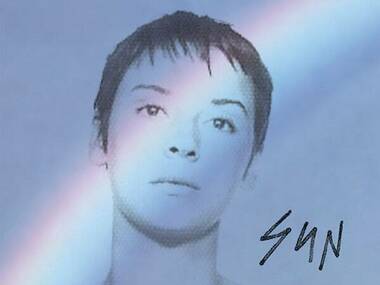 39. 'Ruin' by Cat Power
Everyone needs a little defiance in their workout from time to time, and 2012's 'Ruin' more than delivers. During a grim year in which Chan Marshall split from her actor boyfriend (who then married a model), the singer delivered this fiery triumph, with disco beats and pop hooks nuzzling up to her sensuous voice. And if the way she growls, 'Bitchin'! Complainin'!' doesn't make you sing along, well—you're probably in the gym and should keep quiet anyway.
40. 'Hallogallo' by Neu!
Exercise can be an uplifting, fun-filled endorphin surge—it can also seem like an endless drag. This 1972 track by German rock band Neu! is perfect for those moments when your brain is in that second space but your body still has the better part of your jog to get through. The steady, meditative motorik drumbeat is the sonic equivalent of watching CNN with the sound off at the gym. Let it lull you into a state of Zen-like efficiency.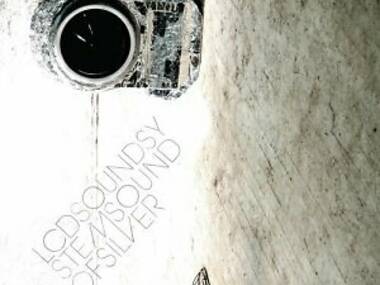 41. 'All My Friends' by LCD Soundsystem
So perfect is the buildup in this 2007 anthem it's as if it's been precision-planned to make you run: A jittery piano riff kicks it off, followed by lickety-split drums and an irresistible bassline. 'That's how it starts,' shrugs LCD main man James Murphy. And with its unrelenting, awesome krautrock-inspired drive, this song keeps you running too. The fact that there's also lyrical profundity to 'All My Friends' (namely, deciding what's actually important in life) makes this a home run of a workout song.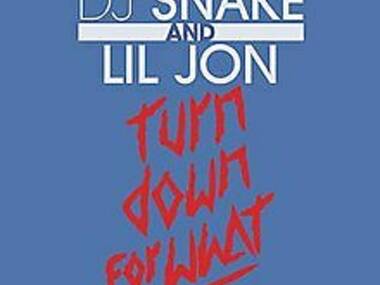 42. 'Turn Down for What' by DJ Snake + Lil Jon
This face-melting trap anthem is the result of the meeting of two wild-out masterminds: French producer DJ Snake and Southern hip-hop scream king Lil Jon. When MTV asked the rap icon just what, exactly, he would turn down for, he offered two things: the police and sleep. Odds are you won't encounter either of those in your spin class, so rest assured that you have Lil Jon's blessing to remain turned all the way up.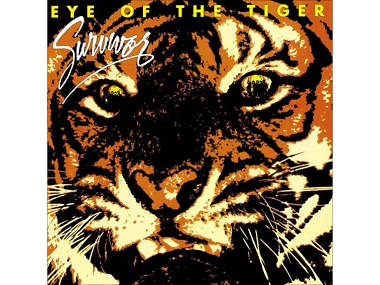 43. 'Eye of the Tiger' by Survivor
We are required by law to either include this motivational '80s classic or Olivia Newton John's 'Physical' on this list, and after careful consideration decided for the more rollicking, fist-pumping, running-on-the-beach-with-Carl-Weathers classic over ONJ's step-aerobics slow burner. Why? Because it rips. And we didn't want to answer to Rocky or Mickey.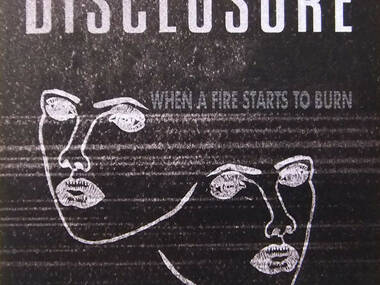 44. 'When a Fire Starts to Burn' by Disclosure
Disclosure's infectious blend of dance and pop has earned the U.K. duo big crossover success over the past few years. This garage-tinged house gem—which opened the outfit's 2013 debut album, Settle—pairs a bouncy bassline with incendiary sermonizing, making it a no-brainer when you're going for that deep burn.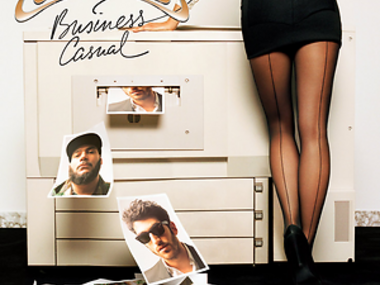 45. 'Night by Night' by Chromeo
Dismiss Chromeo as a mere good-time party band at your peril; 2011's 'Night by Night' captures the workings (or lack thereof) of men and women—'She says I'm not romantic! I say she's too dramatic!'—and turns it into a sizzling electro anthem, a disco Men Are from Mars, Women Are from Venus, if you will. One to accompany you on the treadmill in times of friction.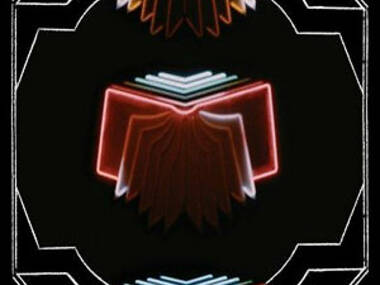 46. 'Keep the Car Running' by Arcade Fire
Never run to the sound of a hurdy-gurdy before? Now's your chance. Arcade Fire convened its usual vast bunch of musicians and instruments for the making of 2007's Neon Bible, and 'Keep the Car Running' is the album's most affirmative, fist-pumping moment. Listen, be pummeled, go pummel.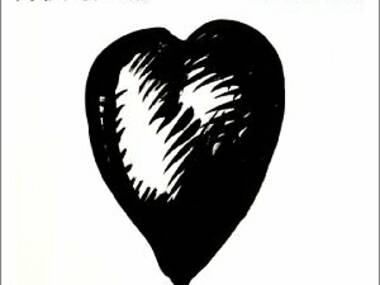 47. 'Times Like These' by Foo Fighters
Some work out to get fit, others do it because they have a bubbling volcano of fury to get out of their system, post-breakup/post-horrible-thing-happened-at-work/post-dammit-I-just-stepped-in-gum. Whatever your motivation for hitting the track, there are few energetic songs more perfectly designed and executed than the Foo's 2002 anthem to channel your fiery feelings into raw energy and, dare we say it, joy. 'It's times like these, you learn to live again' sings rock's great reassurer, Dave Grohl. If you say so, Dave.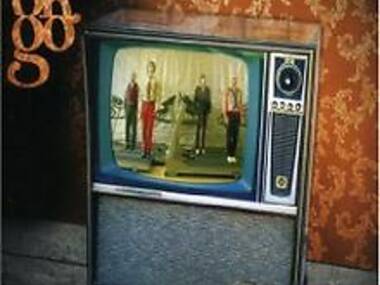 48. 'Here It Goes Again' by OK Go
The snappy beat supporting this Chicago band's 2006 runaway hit offers plenty of juice for any low-impact cardio session, but it's the beyond-clever video that prompted more than 10 million YouTube views and sparked any number of copycat auteurs. Seriously, if synchronized swimming is an Olympic sport, then the coordinated feats the nerdy OK Go boys pull off in this famous clip are more than enough to deserve a write-in vote for gold medals all around.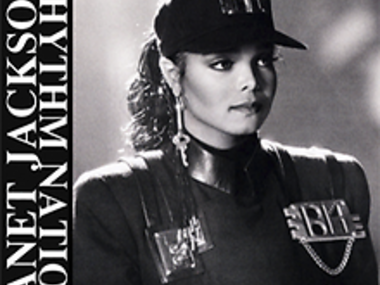 49. 'Rhythm Nation' by Janet Jackson
The instrumentation is the perfect combination of funky and pounding, the lyrics are nothing short of a battle cry, and Janet herself is forever inspiring us to hit the gym, but never mind all that—have you seen Joseph Gordon-Levitt lip sync battle this song? 'Nuff said.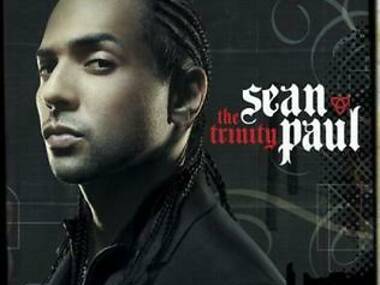 50. 'Temperature' by Sean Paul
If you're looking to work out those nether regions, there's really nothing better than a good dutty wine session to Sean Paul's international dancehall hit. Sitting at 125 beats-per-minute, it's the perfect tempo for breaking a sweat. Revisit the video beforehand for some inspiration on how to turn up the heat.
An email you'll actually love
By entering your email address you agree to our Terms of Use and Privacy Policy and consent to receive emails from Time Out about news, events, offers and partner promotions.
🙌 Awesome, you're subscribed!
Thanks for subscribing! Look out for your first newsletter in your inbox soon!
Sours: https://www.timeout.com/newyork/music/best-workout-songs
Nobody but You (Workout Mix)
2020 Country Workout Music · 2020

Dancing in the Street (Workout Mix)
Top 40 Megamix Dance Workout · 2021

Don't Stop Me Now (Workout Mix)
70's Workout Music · 2011

In My Feelings (Cooldown Running Mix 128 BPM)
Running 2018 Music Hits! Workout · 2018

Chains (Running Mix 142 BPM)
Best Running Workout 2015 · 2015

Another One Bite the Dust (Workout Mix)
70's Workout Music · 2019

Careless Whisper (Workout Mix)
Top 40 Megamix Dance Workout · 2021
Sours: https://music.apple.com/us/artist/workout-remix-factory/424027213
Because a workout (especially in the depths of winter) is only as good as the playlist you have cranked up in your earbuds, it's important to accompany that body-busting routine with a chaser of superb adrenaline-boosting songs. After all, 2017 is calling and it's a better time than ever to start early on those wellness resolutions (We know, we know—we *also* hear the siren call of Netflix, but we promise it'll be there when you get back.)
Tune in to this up-tempo playlist of hot-off-the-press tracks and throwback hits to soundtrack your epic Rocky-esque workout montage, and don't forget to subscribe to the Marie Claire Spotify profile for all the best themed playlists.
This content is imported from Third party. You may be able to find the same content in another format, or you may be able to find more information, at their web site.
1. "Cool Girl" - Tove Lo
2. "Fade" - Kanye West
3. "KIDS" - Fanny Andersen
4. "You Don't Know Me" - Jax Jones feat. Raye
5. "Starboy" - The Weeknd feat. Daft Punk
6. "I Follow Rivers - The Magician Remix" - Lykke Li
7. "Work From Home" - Fifth Harmony feat. Ty Dolla $ign
8. "Toothbrush" - DNCE
9. "I Took a Pill in Ibiza (Seeb Remix)" - Mike Posner
10. "Kill 'Em With Kindness (Felix Cartal Remix)" - Selena Gomez
11. "Do You Wanna Come Over?" - Britney Spears
12. "One Dance" - Drake feat. Wiz Kid and Kyla
13. "This is What You Came For" - Calvin Harris feat. Rihanna
14. "Diva" - Beyonce
15. "Be Alright" - Ariana Grande
16. "Team" - Iggy Azalea
17. "Levels" - Nick Jonas
18. "Maneater" - Nelly Furtado
19. "Blue Jeans (RAC Remix)" - Lana del Rey
20. "Super Bass" - Nicki Minaj
21. "Sorry" - Justin Bieber
22. "Crazy in Love" - Beyonce feat. Jay-Z
23. "Electric Feel (Justice Remix)" - MGMT
24. "Ni**as in Paris" Kanye West and Jay Z
25. "Get Myself Together" - Robyn
26. "I'm Good, I'm Gone (Black Kids Remix)" - Lykke Li
27. "Stronger" - Kanye West
28. "The Way I Are" - Timbaland feat. D.O.E. and Keri Hilson
29. "2 On" - Tinashe feat. Schoolboy Q
30. "Make Me Like You" - Gwen Stefani
31. "White Light" - Shura
32. "Romeo" - Chairlift
33. "Firework" - Katy Perry
34. "Poker Face" - Lady Gaga
35. "Get Right" - Jennifer Lopez
36. "Love You Like a Love Song" - Selena Gomez & The Scene
37. "Only Girl (In the World)" - Rihanna
38. "Stronger (What Doesn't Kill You)" - Kelly Clarkson
39. "Watch Me Do" - Meghan Trainor
40. "All Hands on Deck (Remix)" - Tinashe feat. Iggy Azalea
41. "Confess to Me" - Disclosure feat. Jessie Ware
42. "Hideaway" - Kiesza
43. "California Girls" - Katy Perry feat. Snoop Dogg
44. "Clap Your Hands" - Sia
45. "Something in the Way You Move" - Ellie Goulding
46. "WTF (Where They From)" - Miss Elliott feat. Pharell
47. "212" - Azealia Banks feat. Lazy Jay
48. "Pray to God" - Calvin Harris feat. HAIM
49. "Can't Feel My Face" - The Weeknd
50. "I'm Legit" - Nicki Minaj feat. Ciara
Follow Marie Claire on Facebook for the latest celeb news, beauty tips, fascinating reads, livestream video, and more.
This content is created and maintained by a third party, and imported onto this page to help users provide their email addresses. You may be able to find more information about this and similar content at piano.io
Sours: https://www.marieclaire.com/health-fitness/a3170/best-workout-songs/
Photographed by Jens Ingvarsson.
It's no secret that getting motivated to exercise can be harder than the workout itself. Struggling to get over that hump? Don't laugh, but it might help to think of your exercise time as a school disco - i.e. you're going to feel really awkward and inclined to linger by the wall until a really great song comes on.
With that in mind, we're rounding up our favourite workout tracks, from fresh remixes to old favourites. Get ready to catch yourself humming through your jog, virtual HIIT class, or yoga practice. Music is a powerful thing, you guys. And, don't worry, Beyoncé does indeed make an appearance.
Don't be surprised if you end up keeping a steadier pace while listening. And if you're in need of further reassurance that the playlist maketh the workout, research has also found that music with a strong beat has been found to help people's movements stay consistent during exercise. Get your heart pumping with this set of bangers.
Trying to keep pace is one thing, and being motivated enough to keep running is another. Spotify's "Run This Town" playlist is here to help with both in this collection of 150-165BMP R&B bangers.
Resent having to update your own workout playlist with a slew of new tracks every week? This pop playlist has your exercise sessions covered for spring 2021.
Thanks to music from Lorde and Post Malone, this is the playlist to get you moving — here are the forgotten chart hits of recent years.
Fan of the 2010s? Break a sweat to tracks from Avicii, Kesha, and more.
If you can't listen to another happy hardcore remix of the Chainsmokers, check out this hip-hop workout playlist instead.
If you're more into your cheese and throwbacks, give this selection a go:
And if you like your rock with a slice of nostalgia, here's one for you.
Granted, 10-years ago this would be the CD your aunt bought you to Christmas after your mum let slip that you're "into exercise now", but there are always some gems to be found in NOW That's What I Call Music!
Whether you love spin classes or the adrenaline rush of a hilly bike ride in the rain, this group cycle inspired playlist will get you going.
Sours: https://www.refinery29.com/en-gb/2016/03/129271/best-workout-songs
Workout 2016 dance music
Glancing at Lenka, she raised her eyebrows and, suppressing a laugh, shook her head. - Here they give it, last year they were told, they were told, they got puffed up in this, do not understand what. - We'll probably go, sorry. - Lenka hesitated. We turned and started walking towards the exit.
Workout motivation music Hip Hop mix2016
He came up to me and stood at close range in front of my face, ran his hand along the leg, then across the stomach and chest. His. Breathing became heavy, he pulled me close to him and began kissing my neck. He took me by the ass and hung on his belt, put me on the windowsill.
I spread my legs, but I was wearing a skirt-shorts and between us his pants and my thin strip of shorts.
You will also be interested:
With the same guilty look. Of course it is understandable. For a long time she probably with her connections in the management did not give him rest. So he probably decided to get even with her. I was probably only thinking how to substitute it.
1385
1386
1387
1388
1389