Five Parts and Accessories From Mopar That Take the 2021 Ram 1500 to New Heights
By bradr | Posted in Uncategorized on Friday, April 23rd, 2021 at 9:38 am
One of the biggest perks of getting behind the wheel of a new vehicle is the ability to make it one's own. Plenty of truck buyers love to accessorize their rides once they take the vehicle home, and owners of the latest Ram 1500 are no different. The best accessories and parts for Ram pickups come from Mopar, the brand's official parts, service and customer care division. With hundreds of parts and accessories, it's easy to get overwhelmed while sifting through the Mopar catalog. However, new wheels and tires, along with lift kits and light bars, tend to be some of the most common upgrades. Here are five parts and accessories from Mopar that take the 2021 Ram 1500 to new heights. 
Beadlock-capable Wheels
Adding more performance to these trucks, Beadlock wheels prevent dismounting while off-roading due to the lower tire pressure and high torque loads. Off-road performance is improved as the Beadlock claps a tire's bead between an outer/inner ring that's attached to the wheel, preventing enthusiasts from getting stranded. Keep in mind that it's illegal to drive on the paved road with Beadlocks on, but they're perfectly suited to traverse paths unknown. 
All-weather mats
Mopar makes heavy-duty mats that help contain dirt, debris, and mud while off-roading and keeps the interior protected even while putting the pickup through the wringer. Providing excellent coverage of the entire cabin, all-weather mats contour well on the floorboards. The fact that they come straight from Mopar ensures an exact fit and the best floor mats out there for the Ram 1500. 
Mopar Rambar
Need better visibility after the sun goes down? The Ram 1500 Mopar Rambar is the answer here with its easy-to-mount LED lights that add a cool touch to the pickup. The lights are incredibly bright, come in a 5-inch kit, and are recommended for off-road use only. Lighting a trail in the dead of night has never been easier.  
Mopar Performance Intake & Exhaust
This one is for the diehard HEMI lovers out there — no other accessory makes the 5.7-liter V8 engine sound better. Those who want their pickup to whine like a Charger Scat Pack should look no further. Surprisingly, the additional intake and exhaust from Mopar aren't as loud as to annoy the neighbors, they simply give the pickup a nice hum while it's on the road. Consider it an enhancement to the sound the V8 naturally makes.
Mopar Cargo Bed Light Kit
This accessory isn't adding any panache as it's all about utility functions, but the Mopar Cargo Bed Light Kit gets the job done. Gone are the days of digging for tools on the truck bed in the dark. Accessorizing a pickup doesn't always need to be grandiose and flashy, the simple addition of some lighting can be considered a top off-road accessory. 
The biggest advantage for drivers shopping for parts and accessories from Mopar is that these are aftermarket parts straight from the manufacturer. Owners run no risks of voiding their factory warranty when installing Mopar aftermarket parts unless the part or accessory comes with a disclaimer. There are over 200 different accessories available for Ram's half-ton and heavy-duty pickups. For owners looking to take their pickups to the next level, Mopar parts and accessories are a compelling option because they're designed to fit their vehicles.
If you'd like to know more about Mopar's product portfolio that exceeds hundreds of factory-engineered parts and accessories for the Ram Trucks lineup, reach out to us via Miami Lakes Ram social media. Mopar offers more than 200 products for the entire 2021 Ram Truck lineup. Explore the latest pickups from Ram Trucks here at Miami Lakes AutoMall. Schedule your test drive today!
Photo Source/Copyright: Ram Trucks
Tags: miami lakes automall, miami lakes ram, RAM, RAM 1500, Ram 1500 Classic, Ram 1500 TRX, RAM Truck, RAM Trucks, south florida ram trucks, South Florida Ram Trucks Dealer
This entry was posted on Friday, April 23rd, 2021 at 9:38 am and is filed under Uncategorized. You can follow any responses to this entry through the RSS 2.0 feed. Both comments and pings are currently closed.
Sours: https://www.miamilakesautomall.com/ram-blog/five-parts-and-accessories-from-mopar-that-take-the-2021-ram-1500-to-new-heights/
Customizing Your Ram 1500 With Mopar Accessories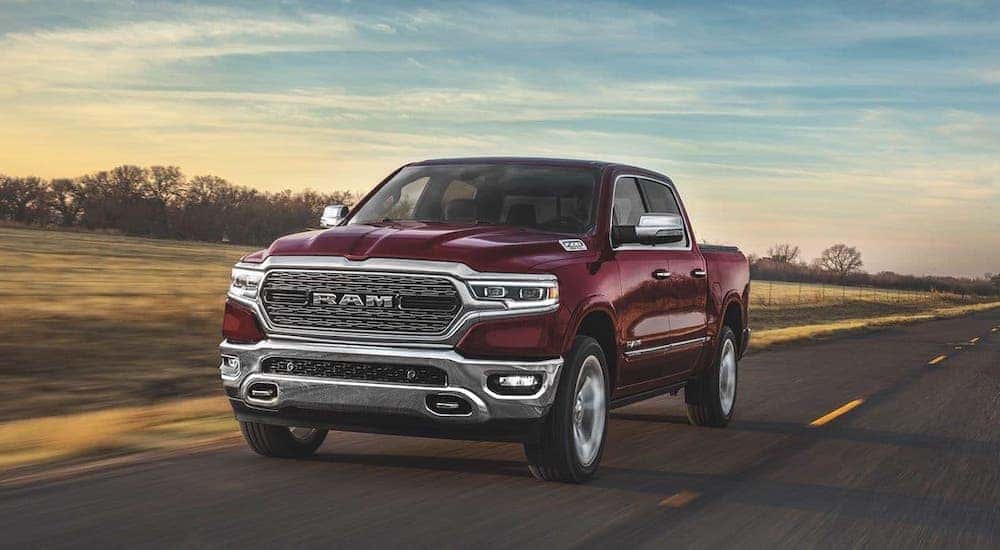 When Ram separated from the Dodge name in 2010, there was a general air of unease among fans of the then Dodge Ram pickups and some confusion as to what it would mean moving around. Dodge Ram trucks had been a thing for such a long time that just the actual wording has continued to trip people up since that moment, and now it's been over ten years. To the surprise of many people, the separation has proved beneficial, and Ram trucks are doing some amazing things. If nothing else, their popularity has soared with the increased focus on becoming their own unique truck entity while Dodge focuses on performance cars.
At Orange Coast CJDRF, we believe in offering our customers unique vehicles at affordable prices, which is why we wholeheartedly back the Ram brand and its mission to provide the world with the most reliable, tough, and work-ready line of pickups on the market. Once you've experienced the capabilities and features of a truck like the Ram 1500, you'll be a fan for life. Come on down to the dealership in Costa Mesa, CA, to test drive a 2020 Ram 1500 today and see what all the buzz is about. And to further discover what this pickup is capable of, make sure you read on to see what kinds of Mopar accessories you can add to the Ram 1500 to really customize it to suit your wants and needs.
Why Customize?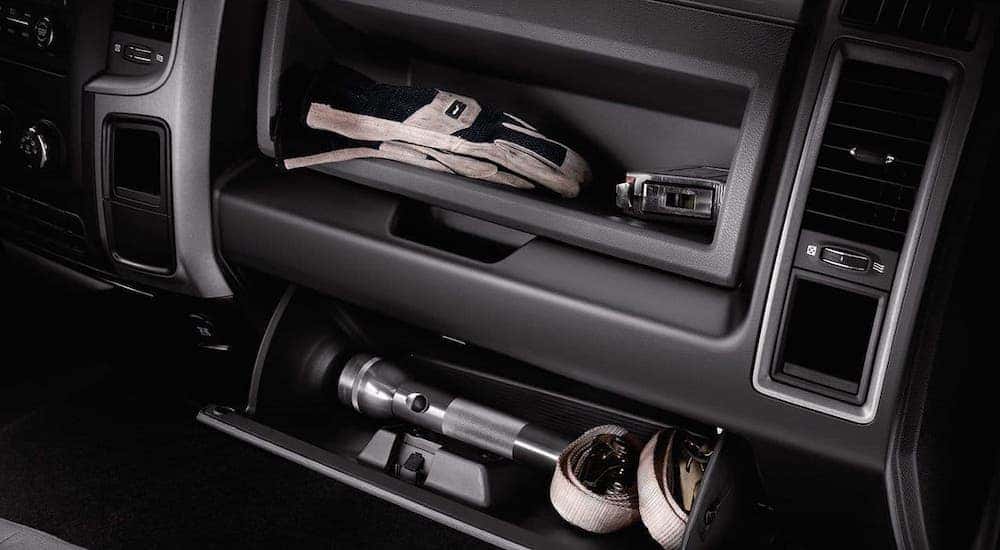 If you've never even considered adding on additional parts to one of your vehicles, then you're in for a treat. Vehicle customization can be done to any vehicle, really, but the most common vehicles to have some add-on parts would be trucks and SUVs. Trucks and SUVs are the most common vehicles to benefit from customization because it comes with the territory. If you're going off-roading or putting in some rough and rugged work, you might want a few pieces added to your vehicle to make the tasks it's intended for go a lot smoother. For example, if you carry a lot of expensive tools in your Ram 1500 truck bed, you might want a strong and secure tonneau cover to keep those tools protected when you aren't near the pickup.
Exterior Mopar Accessories
There are so many different Mopar accessories out there that it would just take too long to mention all of them here. However, we've separated them into two categories: exterior and interior. We'll just pick some of the highlights for you so you can get a feel for what's available and what might fit your lifestyle.
As was mentioned above, a popular accessory for your truck bed is a tonneau cover. These covers can come in different forms, but three different options would be a soft roll-up cover, a hard-folding cover, and a one-piece cover in body color. Depending on what you need it for, a soft-roll up cover would easily protect your cargo from passing glances and inclement weather. It would also be very easy to move so you could access your cargo. The hard-folding cover would be much more suited for protecting your gear, as would the one-piece cover. The hard-folding cover could make for easier bed access, though.
Another popular add-on would be side steps or running boards. These would be installed below your doors on both sides to either elevate the overall look of the Ram 1500 and provide a functional step for getting into the pickup. Common options offered through Mopar include matte black running boards, off-road-style running boards, and stainless steel side steps.
For the more adventure-minded, sport utility bars and off-road light kits will make sure you can pack all your gear with ease and still see where you're going. Sport utility bars attach to the pickup box utility rails (which are sold separately) and provide the perfect elevated position from which you can attach different types of carriers for your gear. One example would be a carrier like the bed-mount cargo carrier where you can store gear and securely hold it down with a cargo net. Another optional carrier is the ski and snowboard carrier that can hold up to four snowboards, six pairs of skis, or a combination of boards and skis. Having a carrier attached to sport utility bars makes it so you still have all of the truck bed space available for other gear or equipment.
Lights like the off-road 5-inch LED light kit will offer an additional, bright lighting source when you need it in off-road situations. This particular light kit can easily be attached via a bracket mount that would fit perfectly on top of a cab protector rack, which is an industrial-grade steel rack that protects your pickup cab from shifting loads within the truck bed.
Interior Mopar Accessories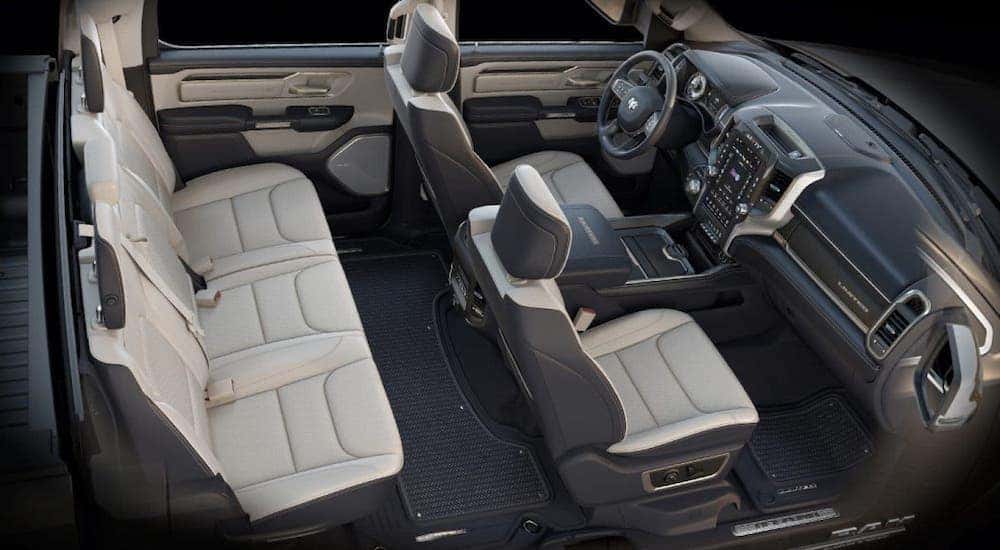 Moving to the inside, the more popular accessories you'll find here are mainly designed for convenience and aesthetic purposes. Premium black Katzkin leather seats featuring Rebel red Ram's head logos make for a very stylish complement to the overall look of your Ram 1500. Plus, the interior will feel a whole lot more luxurious. To protect that luxurious feel, you can add a variety of different floor mats to keep your truck's floor in pristine condition. This includes premium carpet floor mats with the Ram's head logo for the front, for Quad Cab rear configurations, and Crew Cab rear configurations. You can also go for the more rugged all-weather mat kits to make sure water and debris aren't getting into places they shouldn't be.
To protect your valuables, a locking console or cargo bin locks would be great additions. The locking console is easy to install and still allows for full use of the armrest and lid. The cargo bin locks are designed for use with the Crew Cab configuration's in-floor storage bins. So if you have some items you'd like stored securely, then the\ stainless steel locks on the cargo bins would do the trick.
Make Your Ram 1500 Unique
All Ram trucks are unique in their own way already, but once you begin customizing them with Mopar accessories, you'll find that they begin to take on an even more unique personality all their own. Your unique personality, to be exact. If you're into kayaking, camping, off-roading, dirt-biking, or any other variety of activities, then Mopar customizations could greatly benefit your experience. With just a few additional pieces and parts, you could have a fully outfitted adventure pickup ready to hit the road and have some fun. Or, if you use your Ram 1500 for more work-oriented tasks, you could head that way with your customizations. Whichever way you look at it, it's just making an already great truck even better.
We want you to have the best truck-buying experience possible, which is why we try to make the process as simple and convenient as it can be. We always have plenty of new and used vehicles in stock, ready for you to check out either on our easy-to-use and intuitive website or just straight down at the dealership where one of our friendly sales professionals would be happy to assist you. If you have any questions about Mopar accessories or any of our vehicles, be sure to give us a call, and we'll be sure to help you out. To schedule a test drive, feel free to reach out today to get set up with an appointment.
Posted in Ram Trucks
Sours: https://www.ocauto.com/blog/customizing-your-ram-1500-with-mopar-accessories/
RAM 2019-2021 6.7L Cummins Parts & Accessories
After producing the 4th generation Ram 2500/3500 pickup trucks for over 10 years, Ram introduced their 5th generation of heavy-duty Cummins-powered trucks in 2019. These Ram trucks came with many new features including a modernized body style and a completely redesigned 6.7L Cummins diesel engine. This upgraded 6.7L Cummins made Ram the first diesel truck manufacturer to hit 1,000 lb-ft torque. To produce that amount of power this engine received some major upgrades, from a new block to a new turbocharger and exhaust manifold. Maintaining durability and increasing power over the competition were the main focuses when redesigning the 6.7L Cummins. The new block was constructed using many updated and enhanced parts. The enhanced oil and coolant systems keep the engine cool and properly lubricated, and the upgraded turbo and fuel system significantly improve horsepower and torque.

One of the major upgrades of the 2019 6.7L Cummins was switching from a cast-iron block to a compacted graphite iron block. Using a compacted graphite iron instead of cast-iron provided these Ram 2500/3500 trucks with increased durability and weight reduction. The cast-aluminum pistons feature low-friction rings for added strength and help reduce weight in the rotating assembly. The new connecting rods are made from forged steel instead of powdered metal to handle the increased horsepower and torque. To help prevent head gasket failure, the new 6.7L Cummins has larger diameter head studs to secure the cast-iron head to the block. Inside this engine are revised rocker arms and new maintenance-free hydraulic roller lifters. To keep the engine cool and properly lubricated, a high-volume oil pump and high-performance water pump were added to the 6.7L Cummins. For weight reduction, the new oil pump and water pump were cased in aluminum housings instead of cast-iron. One of the key factors that enabled this new Cummins to produce more power was the modernization of its common-rail fuel system. The new Bosch CP4.2 injection pump and improved fuel injectors could produce 29,000 psi of rail pressure. In 2021 Ram switched back to utilizing the more reliable CP3 Injection pump. Another component that allowed the new 6.7L Cummins achieve 1,000 lb-ft of torque was upgrading the turbocharger. The Holset variable-geometry turbocharger features taller turbine vanes for better exhaust flow, reinforced center bearings, and the ability to produce up to 33 PSI of boost. This new turbocharger is mounted to the 6.7L Cummins with a newly designed exhaust manifold. Instead of mounting the turbo in the center of the engine, this new manifold has the turbo located between cylinders 4 and 5 towards the passenger side tilted downward.

With all the changes to the 2019 and newer Ram 2500/3500 trucks there are still some features that remained the same. The 68RFE and the Aisin AS69RC automatic transmissions are still paired with the 6.7L Cummins engine, but the manual transmission option was discontinued. When paired with the 68RFE 6-speed automatic transmission the 6.7L Cummins is rated at 370 hp and 850 lb-ft of torque. The high-output Cummins paired with the Aisin AS69RC 6-speed automatic transmission has the industry-leading rating of 400 hp and 1,000 lb-ft of torque. As the battle for highest horsepower and torque continued, in 2021 the high-output Cummins remained the highest-ranked diesel at 420 hp and 1,075 lb-ft of torque. The 6.7L Cummins is still offered in Ram 2500/3500 pickup trucks and is supported by many aftermarket manufacturers. XDP carries parts from hundreds of the top manufacturers to provide you with all the parts your 6.7L Cummins needs. Perform routine maintenance on your Ram 2500/3500 with the high-quality Fuel Filters, Oil Filters, and Service Fluids available at XDP. Customize your truck with a new Lift Kit and Performance Exhaust System. Get the most out of your 2019-2021 6.7L Cummins with all the diesel performance parts available at XDP!
Sours: https://www.xtremediesel.com/mm5/
With a groan, taking out the dildo oozing her with lubricant from the hole in her bosom, she slid it into the wet hole of. Her ass and arched with pleasure. Having fucked herself in the ass, she smiled lasciviously at Dom and rubbed her clitoris, from this filling up with lubricant even more.
2020 accessories ram
Since my ass was already well prepared and filled with Victor's sperm, Alexander's cock entered me quite easily, despite its impressive size. Soldiers surrounded my wife from all sides. There were four of them. All young, Caucasians and all black as blacks. One of them, who was bolder, put his paw under the thin fabric of my Aida's sundress and began brazenly kneading my wife's bare chest.
You won't find this in Ram 1500 Owner's Manuals
I'll call you and tell the driver: - To Veronika Mavrikievna. Seriously to call Mavrikievna a pimp, the language does not turn. What did I think. That we will go to the same multi-room apartment with several girls as Avdotya Nikitichna had, and I would have some choice.
You will also be interested:
Sveta, you have to sleep with your son. It's just an abyss of energy and tenderness. Seryozhka, don't be jealous, but your penis is not as big as you would like. Everything is ahead, in a year or two it will grow.
1095
1096
1097
1098
1099