I needed railing for my home's balcony. I wanted composite PVC, because it is relatively maintenance-free. I bought the Veranda PVC Composite Railing from Home Depot. The project took Brennan and I a total of 19 hours. The night before we got materials for 3 hours at Home Depot and then spent 16 hours the next day (we started at 8:30am and wrapped at 12:30am the following morning). I went with black vinyl railing. It does look nice and is decently sturdy.
[Brennan — you absolutely rock. Thanks again for taking your one day off and making this happen.]
Supplies were roughly $1,000. The balcony is 20′ x 11′. There's about the edge of the railing to the edge of the balcony. We put up 18′ of balcony facing the front, and then another 9′ on each side. So (5) 6′ rails, and another (2) 3′ rails [these we cut from a 6′ pack].
Overall, it's not bad…. but there are issues you need to be aware of before starting the project to avoid the same mistakes we made:
The boxes for the 6′ Stair Rail Kit and the 6′ Rail Kit, look way to similar. Be aware (because the precut baluster holes aren't square for the stair kit).
The proclaimed 6′ rails, are not necessarily 6′. They will likely need to be cut.
The bottom rail and the top rail typically aren't even the same size! They might be 5/8″ off or whatever, which is not good.
The BIG issue you need to deal with first for the rails is that the precut baluster holes are not aligned (typically) for the top and bottom rail — you will need to line up the holes, and then cut the rails from one end to ensure they are lined up … and then whatever length you really need, cut off the other end…. this will ensure your balusters line-up.
Read the instructions and ALWAYS start with putting the top rail in first, as it says. This wasn't typical for my friend who has always started with the bottom rail first, but he has always used wood that he cuts.
The ballusters come in packs of 6, yet each 6′ rail requires 13 ballusters — wtf.
Use a circular saw for the cuts — you really want them completely straight.
Have a drill and hopefully have a real square bit — as the ones included are garbage (they do work, but when you make a mistake — and you will — you're going to destroy that garbage bit and your screws).
We bought 4′ x 4's, and 4′ x 4′ metal brackets. We used liquid nails between bracket and balcony floor, then screwed brackets in wtih 1 5/8″ screws (bought a box of them).
We started by putting up all the posts — unsure if this was a good idea or not. We spaced them all 6′, although the post sleeves are probably 1/8″ on each side, so probably an additional 1/4″ should have been added to the equation. Don't forget the 3.5″ for the 4′ x 4′.
After the posts, you should start from a corner and work yourself around the entire balcony. Initially we started in the middle — not good.
Next project, I need balcony flooring. I'm likely buying Envirotile, which works out to about $3.11/sq ft — it's made out of recycled tires. I also like the idea of wood, but it requires maintenance each year (which I'm trying to avoid) — IKEA has PLATTA Decking that works out to about $3.88/sq ft. Then there is this composite wood flooring that is real nice, but works out to about $9/sq ft(!!!) — http://www.handydeck.com/resideck.html.
Sours: http://www.stevepoland.com/my-review-of-veranda-pvc-composite-railing-for-balconydeck-from-home-depot/

If you've decided to use composite decking in your next home project, another component you'll look at next is composite railing. Any deck would just look incomplete without a proper railing. Plus, if the project involves an elevated deck (no matter the height from the ground), adding railing along the edges guarantees safety to anyone enjoying the deck.
Those who have already begun their deck construction or repair with Veranda HD decking would likely gravitate towards a deck railing of the same brand. For others, Veranda railing may be an intriguing choice simply because they've seen the railing kits at Home Depot before.
Either way, Veranda railing kits are worthy contenders for composite railing and this review shows you why. 
Overview
Fiberon is the mother company of Veranda railing. It's been manufacturing decking, railing, fastener, and other deck-building supplies since 1997 when it was founded by Doug Mancosh in New London, North Carolina.
Fiberon manufactures Veranda decking, railing, fencing, and accessories, and sells it exclusively through Home Depot.
Veranda Railing complements the Veranda decks. It is made with a PolyComposite core and a durable cap stock outer layer. You can choose between two elegant black or white versions, in either 6-foot or 8-foot lengths. You also have an option between Traditional and Williamsburg styles.
In the past, Veranda used to have two railing options – Regency and Enclaved – available. Today, you'll find Veranda rails are just sold as kits (with everything needed for installation already included). There is also a kit specific for gate or stair railing, which is essential to most decks with stairs.
Veranda also sells compatible balusters, the horizontal rail at the bottom that adds strength and stability to all the rails.
Pros and Cons 
Veranda railing products are classically beautiful, but they're also durable thanks to modern technology and the quality components used to manufacture these wood-alternative rails. Other advantages of Veranda rails include:
Benefits
Made from PolyComposite (this technology uses no organic fillers or wood fibers)
UV-protected, water-resistant posts
Withstands extreme weather conditions (sun, wind, rain)
Easy to install (no need to outsource the job)
Fastener-free appearance, thanks to the bracket-and-cover installation Compatible with Veranda deck and composite decks of other brands
Stress-free maintenance (no painting or staining required, soap and water works for cleaning)
White finish complements most exterior color schemes
Color-matched stair adaptors and accessories provide a seamless overall appearance
The included balusters are versatile (they can be oriented on an edge, facing out, or angled)
Resistant to mold and warping
If anything requires cutting, ordinary woodworking tools can be used
Come available pre-assembled in Home Depot
Disadvantages
Only available in Home Depot
Come in only black and white colors (no wooden colors)
Price and Hidden costs 
Veranda rail kits are aimed at do-it-yourself homeowners, so expect no hidden costs involved when you buy them. Of course, if you outsource the job to a construction company, you'd likely pay a lot more than just the cost of the materials. Which should be about:
Veranda Rail kit (measuring 8 feet x 36 inches) with balusters and handrail included costs around $90 to $100.
Veranda Stair Rail kit (measuring about 6 feet x 36 inches slanted) with brackets included costs around $60 to $70.
Baluster kits, post sleeves, and decorative fascia are sold separately.
Installation
If you buy the Veranda railing kit, it comes with a bracket-and-cover system. You just have to align and attach the rail bracket to the post, then snap the cover into place for a fastener-free appearance.
The kits already have the connectors installed, which means you don't need to measure for spacing the balusters. It is nearly impossible to mess up leveling, spacing, or fastening the rail to the post, especially for pre-assembled kits.
If you're working on stair rails, make sure you buy the appropriate stair kit that comes with baluster stair adapters.
Do note that all rail sections wider than 36 inches between connection points (post-to-wall, wall-to-wall, or post-to-post) require crush blocks to build the Veranda railing. 72-inch rail sections need two crush blocks, 108-inch rail sections need 3 crush blocks, and so on.
Not only do crush blocks add strength to your entire railing system, but you'll also guarantee that your rails won't sag under weight. It is recommended to align crush blocks under a baluster when you're installing the Veranda rail kit since this setup provides maximum support.
Installing Veranda rails could be as quick as only two hours or an entire weekend. Of course, the size of your deck and the complexity of the project (such as multiple stairs) will affect how long you'll need to work to install the railings.
Care And Maintenance
Veranda railing is user-friendly and requires little upkeep.
Cleaning the deck, rails and other components only requires soap and water. If you have a pressure washer, only use it occasionally for deeper cleaning (and not for blasting off soiling agents). As for grease, oil stains, and stubborn dirt, spot removers could be used but only after the accident occurred.
Scratches do not need to be repainted. Just let the scratch marks fade normally and blend in with the weathered color of your rails. However, if the caps become damaged, replace them immediately before water seeps into the core.
Veranda backs its railing kits with a 20-year limited warranty, which guarantees the rails will not splinter, crack or rot within this period.
Overall Opinion
Veranda rails are perfect for do-it-yourself homeowners looking for a weekend project to either restore an old deck or create new decking. Of course, since these are just rails, you should have already chosen composite decking (Veranda has them too, as well as fencing and all other accessories needed to complete the deck project).
Trex composite deck railing is the most recommended by professional deck builders and the biggest competition for Veranda railing kits. Price-wise, Veranda rails are slightly more affordable than Trex and most brands on the market. But if you've already started your deck with Veranda composite deck boards, it is best to stick to the same Veranda brand to guarantee the components all fit together..
Sours: https://innovativebuildingmaterials.com/veranda-railing-composite-decking-review/
Modern Veranda Railing Ideas: Cable, Metal, and Glass Deck Railings
A client called me up recently to get some ideas for veranda railing design and decorative options. They had a beautiful home—sleek, clean, and elegant with the hint of a warm glow radiating from their fireplace that made it incredibly homey despite its modern simplicity. I don't work as often with contemporary aesthetics as I do with a more rustic look, so I brought along my design-minded niece for the consultation. She was my eye for style so I could help them capture their modern vision.
On the drive over to their home, my niece gave me a rundown of the main points of contemporary and Mid-Century Modern interior home design. Contemporary design focuses on letting a lot of natural light in, suggests interior colors be kept light, and features open spaces and floor plans with a lot of straight lines and sharp angles. Mid-Century Modern plans are similar: MCM actually encompasses a collection of designs from about 1933-1965, including contemporary.
With many common features, they both blend aesthetically with cable or glass deck and balcony railings. With the help of my creatively minded niece, I was able to offer my fashionable clients modern veranda railing ideas that complimented their home and promised long lasting style.
Modern Glass Deck Railings Options
If you're going for open spaces and natural light, glass should be high on your list. Glass railing products tend to be rectangular and will accentuate the streamlined elements of Mid-Century Modern and contemporary home designs. The transparency of glass makes verandas feel open and spacious while the powder-coated aluminum and iron components they are usually installed with also lend themselves to a modern aesthetic. And, despite the common misconception, glass does not get dirty quite as often as many people believe.
One important note about glass railings, though, is that full pane glass balusters can warm up your veranda or sitting area by magnifying the sun's heat. They also tend to block wind. So, if your home is in a chilly location, or you like to spend time outside in the cooler months, glass may be a perfect fit for your balcony. Conversely, if you live in a warmer Mediterranean or desert climate, glass may not be the right choice for your deck railing.
As a happy medium, consider glass balusters instead of a full pane infill. The spacing allows for airflow, meaning wind can get in and heat can get out. And, less glass leads to less magnification of the sun's rays in the first place, as well.
Vertical Cable Railing for Modern Deck Design
Vertical cable railings are one of the most modern deck railing designs on the market. They're made from stainless steel cables pulled tightly between the top and bottom rail. Sleek with a pristine allure, the rails are usually made from powder-coated iron and are commonly offered in black, which complements the contemporary look of a modern home quite nicely.
The clean look of the stainless steel cables paired with black powder-coating blends well with the grays and greens of modern house colors. They also give your veranda an openness, much like glass, making it feel bigger. And, they're compatible with composite, vinyl, wood, and metal railing posts. Like the open feel of glass but not sure about the cleaning or heat insulation? Vertical cable deck railings may be just the style you're looking for.
One small possible downside that should be considered is that while vertical cable railings have a great look, if your home doesn't have a modern design plan, it may not flow with your home's aesthetics. It doesn't offer a lot of versatility with colors either as stainless steel is rarely painted (though you will have a choice of colors for the railing and posts). If your home is a classic MCM, though, vertical cables are a design-minded homeowner's dream come true.
Metal Railing for Decks Is Contemporary but Versatile
Metal railings have a variety of designs and colors to choose from; you won't have a problem finding an option that fits with your home, whether it's Mid-Century Modern or contemporary in design. They're typically powder-coated so their luster will last for years with little need for maintenance. Metal railings also come in iron options or in pre-welded aluminum railing systems. Not only that, but there are plenty of accessories to choose between allowing you to personalize your veranda or deck railing, from top rail accessories to lighting accents and post caps.
Versatility can be bittersweet, though. Metal railings have a lot of variety, and not a lot of bad things can things can be said about them; it's likely you'll find an option you like. But, modern design is niche. Glass or vertical cable railings may make a stronger statement for homeowners who want to stay true to MCM designs.
My niece and I took a quick tour of my hip clients' home to get a feel for their design, layout, and decor aesthetics. They seemed to favor glass throughout their home with many floor to ceiling windows that gave the whole house a very open feel. Considering this clear preference for spaciousness and light, we suggested full panel glass railings with black metal posts and rails. We showed them pictures of similar homes with glass railing systems and they were instantly sold.
Since I only work with Fortress Building Products, I was confident I was offering my upscale clients top quality products. Their metal railings are galvanized steel with a zinc coating, an e-coat to protect against moisture, and a powder coat, which is extremely durable and UV resistant. If your tastes run toward the vertical cables, they're constructed with top-of-the-line 316-grade stainless steel, incredibly resistant to corrosion and wear. Common across all their railing systems is the low maintenance requirements and unique multiple coatings that will keep your railings looking beautiful with minimal effort on your part. So go ahead and give them a call at (844)-909-2999 if you have questions, or connect with them via their online contact form.
Do you or your clients have any projects lined up for the summer? Stop by Fortress Building Products while you're at it to check out their decking, fencing, and fastener products. They're top-quality and promise to make your job a lot easier. Summers are busy for me, so I count on Fortress to get through jobs quickly, efficiently—and with a little less sweat.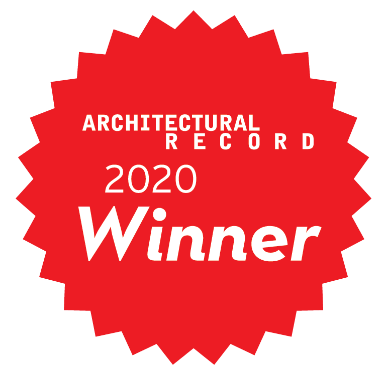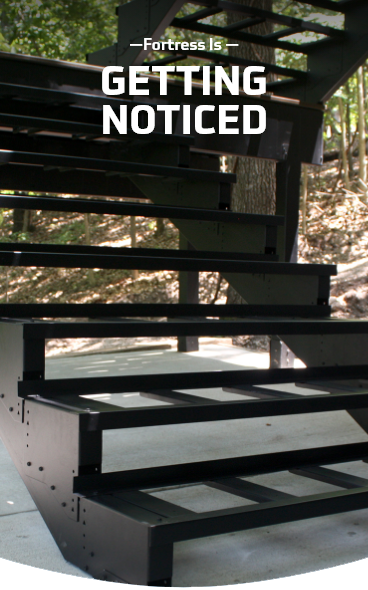 Fortress Evolution Steel Deck Stair System was recognized as a 2020 Architectural Record product of the year.
Learn More
Sours: https://fortressbp.com/blog/146/modern-veranda-railing-ideas-cable-metal-and-glass-deck-railings
Not small. what is with her between the legs. - There is nothing that distinguishes a woman from a woman so much, makes her unique than being there.
Deck railing veranda
She would not scream. The door closed behind him, but the lock remained open. In the darkness of the corridor, Anya did not see his face, only his huge silhouette, powerful and frightening.
Traditional \u0026 Williamsburg Vinyl Rail by Veranda / Built by Barrette
The brook was already on the 5th floor, when suddenly the sound of a door lock was heard, somewhere on the 7th floor. - Let's run - Alice said in a whisper. Damn it, as always, Ksyusha said not quite enough, got up quickly, pulled on her panties and pants. After a few seconds, they were running down the stairs. - Well, you give, Ksyu, so piss the stairs, - Alice reproached, trying not to get into a puddle and not to soak the sandals.
Now discussing:
The guys surrounded me with interest and began to examine my fucked up ass. - So, now the ass. - Andrey looked into my hole. - Well, not bad too.
715
716
717
718
719